'Riverdale' Star Camila Mendes Reveals What's In the Cast's Group Chat
From becoming overnight sensations to navigating failed romantic relationships, the Riverdale cast has been through a lot. But they've managed to stick it out and maintain their friendships all these years. The cast even has a group text chat, and Camila Mendes recently revealed what it entails.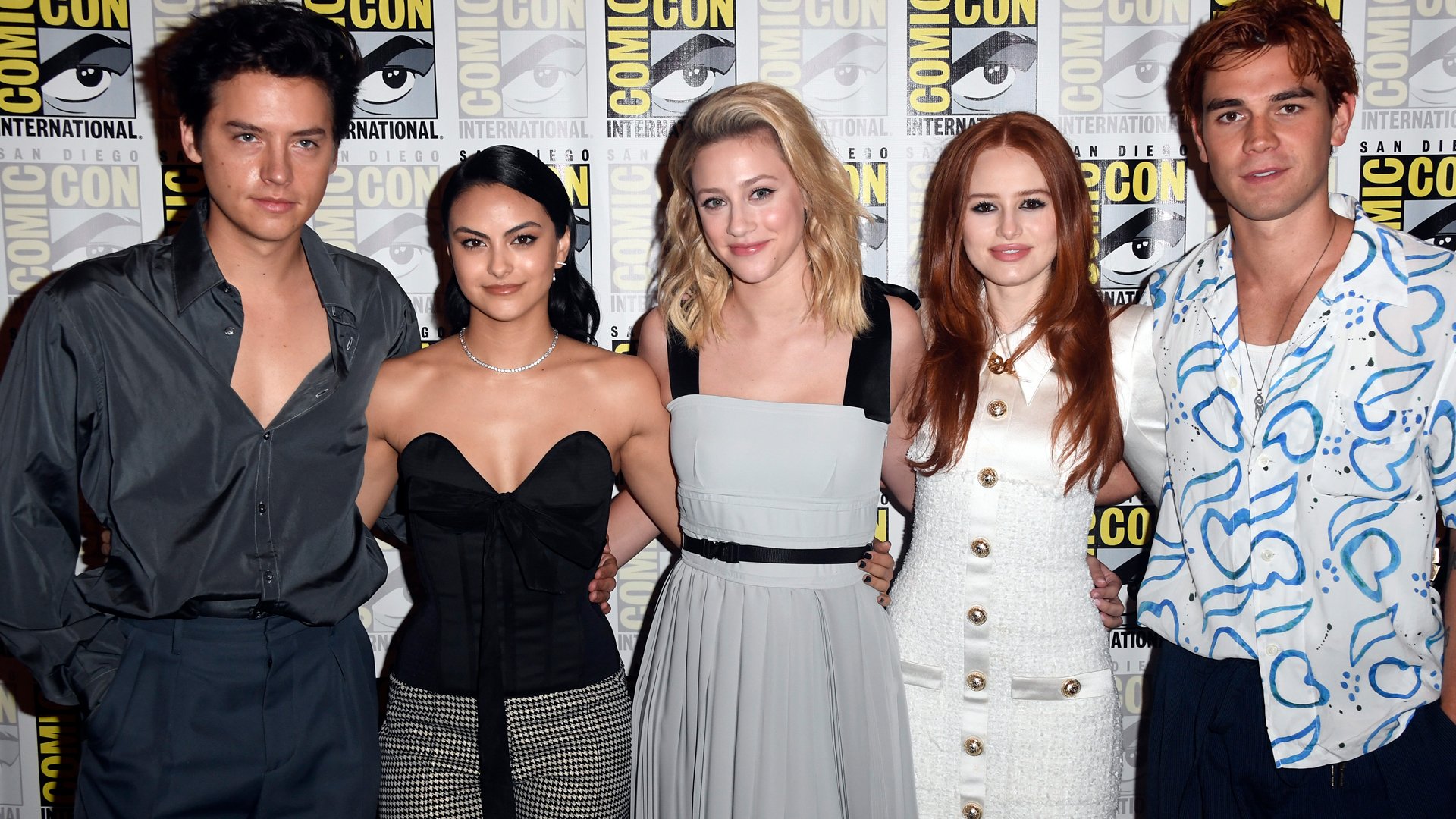 The 'Riverdale' cast has an active group chat
KJ Apa, Cole Sprouse, Lili Reinhart, Camila Mendes, Charles Melton, and Madelaine Petsch have been working together on Riverdale since 2017. They've developed a deep friendship behind the scenes. And according to Mendes, the cast has a group chat they use to share everything, from funny videos to personal problems. 
"I wouldn't say we FaceTime a lot because we are around each other so much, so there's really no need," Mendes told US Magazine. "Our group text is active. There's a lot of TikToks being sent back and forth. We're always texting each other when personal things happen. We very much lean on each other."
Mendes is quite close to Reinhart and Petsch. And she revealed that Reinhart recently told them about her sleep-talking. 
"Lili makes a lot of noise when she sleeps," Mendes said. "Like, she's a sleep talker. She told me this because she downloaded an app where you can record yourself sleeping and see if you say anything — Lili played some for Madelaine and me, and we were dying of laughter. She, like, mumbles so much, and that's something I never knew until this season."
They took a hiking trip while filming season 5
In a March 2020 Instagram post, Mendes shared a series of pictures and video clips from a hiking trip she took with Apa, Sprouse, Reinhart, Melton, and Drew Ray Tanner. In one video, Tanner and Sprouse dance to Mariah Carey's "Fantasy." And in another one, Melton bends down to feed treats to their dogs while Apa runs through pretending to be one of the canines. 
Mendes and Melton dated for a while, as did Sprouse and Reinhart. But from the hiking trip photos, it looks like the actors aren't letting their romantic history hinder their friendships. 
'Riverdale' will be back in July with new episodes
Riverdale is officially in its midseason hiatus. The last new episode aired on March 31. And since then, The CW has been running the new series, Kung Fu, in its place.
The break is likely a result of delays caused by the pandemic. The casts' social media posts suggest they are currently filming the rest of season 5 in Vancouver. 
Unfortunately for fans, it will be a few months before Riverdale returns with new episodes. The CW announced that the show would be back on Wednesday, July 7, with Episode 11. In the meantime, viewers can keep checking Mendes' social media pages for updates and behind-the-scenes stills.