'Riverdale' and 'Chilling Adventures of Sabrina' Creator Teases Crossover, But It's Too Late Now
Riverdale fans have been itching for a Chilling Adventures of Sabrina crossover since the spinoff made its debut back in 2018. Now, two years and a couple of teasers later, creator Roberto Aguirre-Sacasa revealed Riverdale and Sabrina finally planned a crossover on Netflix during season 5. But it seems viewers will never get to see the "Witch War" storyline play out in the Archie Comics TV universe. 
Netflix cancels 'The Chilling Adventures of Sabrina' after part four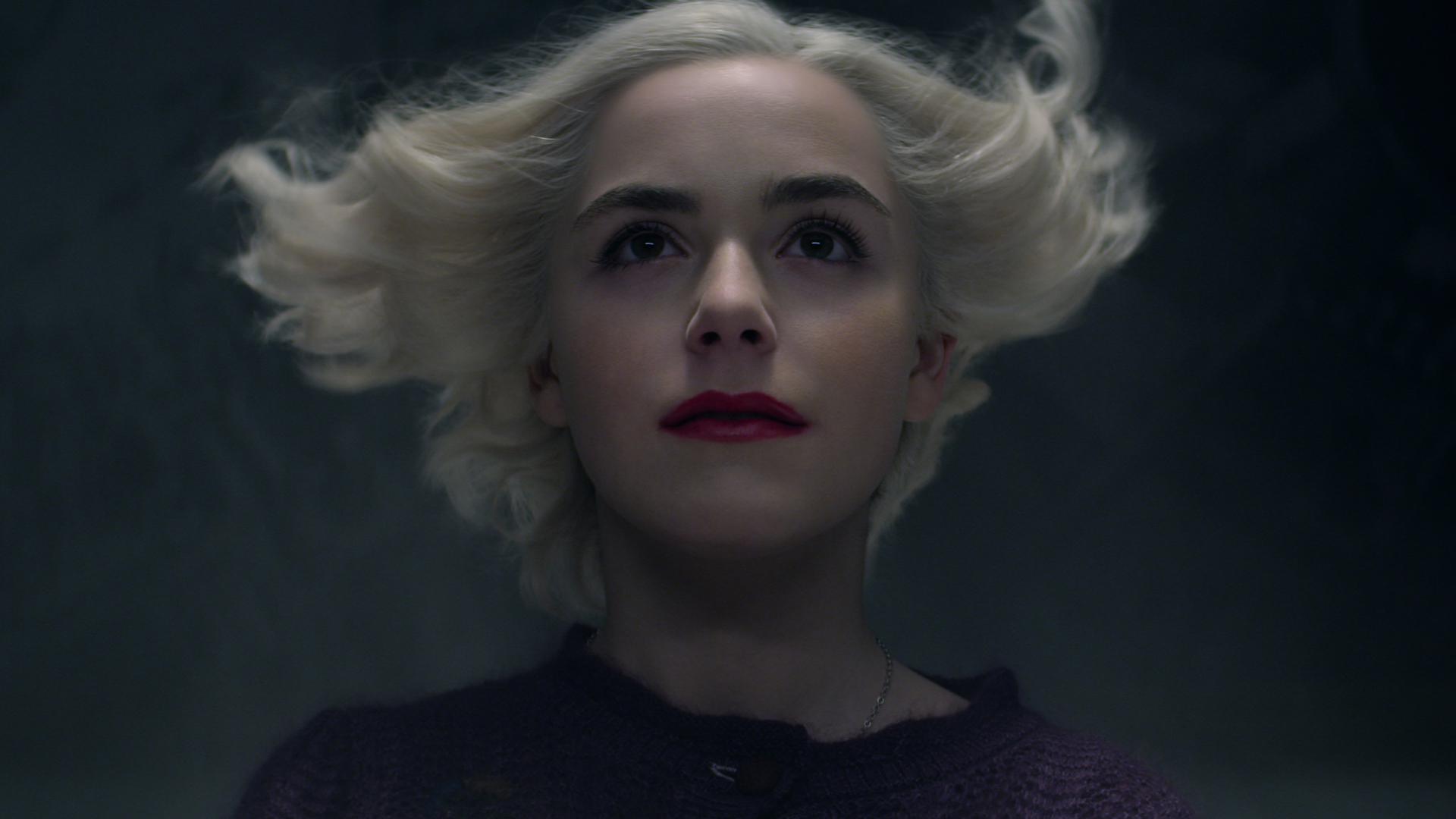 On July 8, The Hollywood Reporter confirmed Chilling Adventures of Sabrina will be canceled on Netflix after part four. The new season is expected to be released in 2020.
"Working on Chilling Adventures of Sabrina has been an incredible honor from day one," Aguirre-Sacasa said in a statement. "The cast, beginning with [Kiernan Shipka] as everyone's favorite teen witch, has been an absolute joy. I am beyond thankful to the crew, writers, editors, assistants and everyone for pouring so much love into this dark dream of a show."
He continued, "I'm also grateful to our partners at Netflix, Warner Bros., Berlanti Television and Archie Comics for letting us tell the story we wanted to tell, the way we wanted to tell it. We can't wait for everyone to see part four."  
'Riverdale' creator hints a crossover was planned for 'Chilling Adventures of Sabrina' Season 5
For the past two years, Riverdale and Sabrina fans have held onto hope for a crossover episode. Of course, everyone understood the shows air on two separate companies. Riverdale is on The CW. Meanwhile, CAOS is released on Netflix. Nevertheless, Aguirre-Sacasa always wanted to make the crossover happen.
"I'd love to do it, but it's just hard to figure out," he told SYFY WIRE in July 2019. 
Then after the cancellation news broke, Aguirre-Sacasa confirmed the team planned to have a crossover between Riverdale and Sabrina in season 5 of the Netflix series.  
"Thank you for all the love, #sabrinanetflix fans," he wrote on Twitter. "Part Four is our best yet and Part Five, 'Witch War,' would've been AMAZING."
Aguirre-Sacasa attached a teaser photo, which was captioned, "The witches of Riverdale are coming." The image also indicated Betty (Lili Reinhart), Jughead (Cole Sprouse), Archie (KJ Apa), Veronica (Camila Mendes), and Cheryl (Madelaine Petsch) would face off with Theo (Lachlan Watson), Harvey (Ross Lynch), Nicholas (Gavin Leatherwood), Roz (Jaz Sinclair), and Sabrina. 
That said, Aguirre-Sacasa suggested Riverdale and Sabrina fans will still receive a crossover — just not on TV. On Twitter, he wrote, "To be continued in the pages of #CAOS comic book."
'Riverdale' and 'Chilling Adventures of Sabrina' fans react to the crossover news
When Riverdale and Chilling Adventures of Sabrina fans saw Aguirre-Sacasa's social media post about the crossover that would've appeared in season 5, everyone was understandably upset.
"Wait, you're saying there would have been a CROSSOVER," a fan wrote on Aguirre-Sacasa's Instagram post along with crying face emojis. 
"Don't tell me there was gonna be a crossover," another fan wrote. "NO WHYYY IS IT CANCELED."
Meanwhile, other viewers pleaded the series creator to find another home for CAOS. 
"You should try to push the show to other networks," a fan wrote on Twitter. "It shouldn't have been canceled."
Although fans are devastated they won't receive a Sabrina and Riverdale crossover on Netflix, Aguirre-Sacasa hinted the storyline will still unfold in the comics. So stay tuned.
Check out Showbiz Cheat Sheet on Facebook!