'Riverdale' Could 'Use a Witch' Says 'Chilling Adventures of Sabrina' Star Kiernan Shipka
While Riverdale is getting ready to head into its fifth season, Chilling Adventures of Sabrina is coming to an end. The two shows may be on different networks, but they do share a creative universe. And with her Netflix series winding down, CAOS star Kiernan Shipka thinks Riverdale would benefit from a witchy crossover.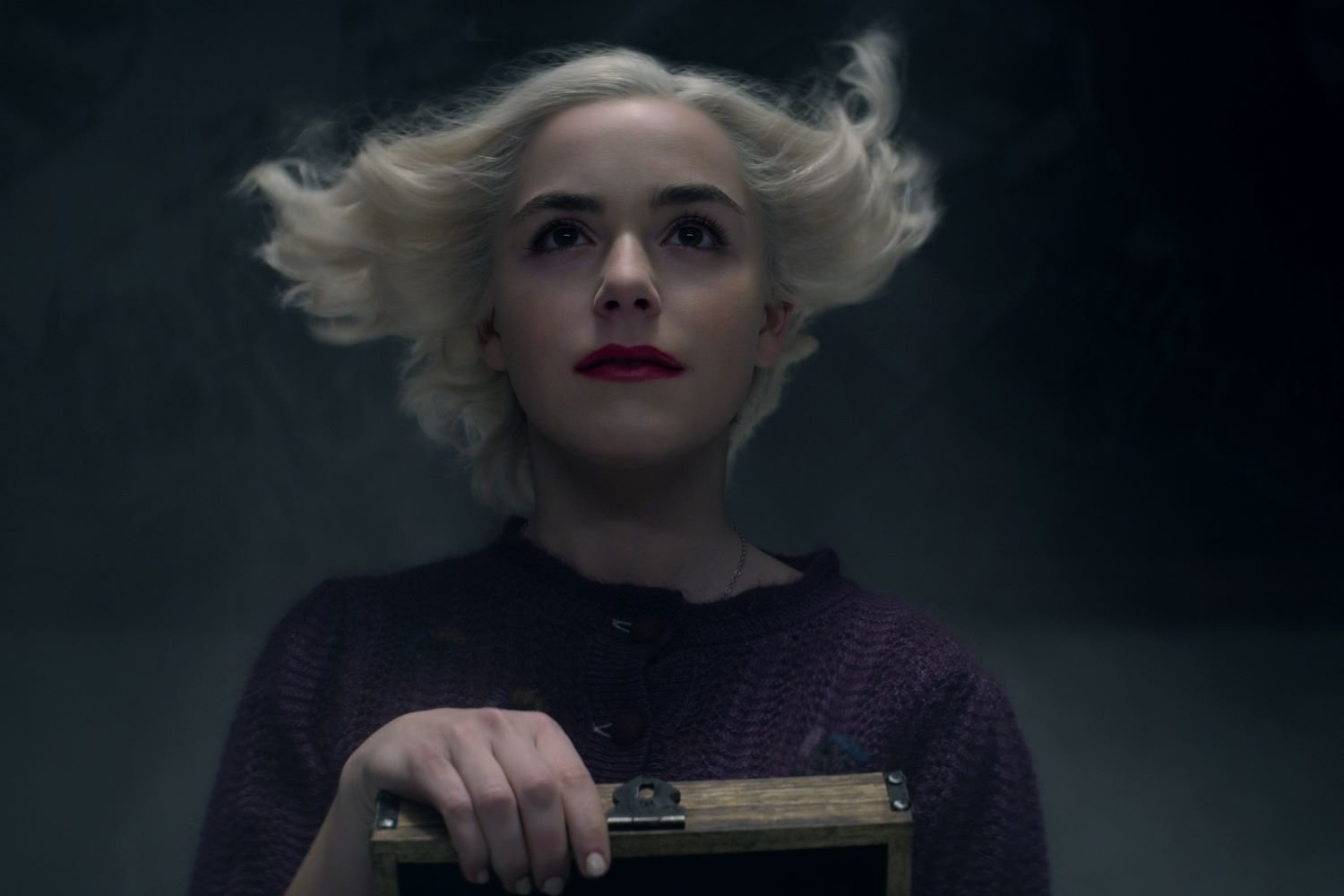 'Chilling Adventures of Sabrina' to end at Netflix after Part 4
Most Netflix series don't make it past their fourth season. So, it didn't come as much of a surprise when the streamer announced Chilling Adventures of Sabrina would end with Part 4. 
"Working on Chilling Adventures of Sabrina has been an incredible honor from day one," showrunner Roberto Aguirre-Sacasa said in a statement in a July 2020 statement. "I am beyond thankful to the crew, writers, editors, and everyone for pouring so much love into this dark dream of a show." 
"I'm also grateful to our partners at Netflix, Warner Bros., Berlanti Television, and Archie Comics for letting us tell the story we wanted to tell, the way we wanted to tell it," he added. "We can't wait for everyone to see part four." 
The series' showrunner hinted at plans of a crossover
Aguirre-Sacasa is the creator and showrunner of Riverdale and Chilling Adventures of Sabrina. And both series are based on the comic books he wrote for Archie Comics. 
Chilling Adventures of Sabrina was initially created as a companion show to Riverdale. And while it was slated to premiere on the CW, Netflix eventually picked up the series. 
But in July 2020, Aguirre-Sacasa revealed that before the Netflix show was canceled, he had developed the idea for a crossover. "Thank you for all the love, #sabrinanetflix fans," he tweeted. "Part Four is our best yet, and Part Five, 'Witch War,' would've been AMAZING."
'Chilling Adventures of Sabrina' star Kiernan Shipka thinks 'Riverdale' needs a little supernatural intervention 
In a press round table for Part 4 of Chilling Adventures of Sabrina, Shipka suggested Riverdale should get the crossover Aguirre-Sacasa wanted. 
"Honestly, I just think Riverdale could use a witch," Shipka said, as reported by CBR. "They're going through a ton of stuff, and they need some celestial whatever kind of vibes! They need a bit of extra power, they need someone who knows reincarnation, necromancy. They need that in their world, and, I don't know, I just think it would be a fun world if the two collided at some point."
Aguirre-Sacasa announced that Sabrina's story would continue in his comic books. But in November 2020, the showrunner shared a cryptic Riverdale season 5 poster featuring a dead hand reaching out from a grave, with the caption, "Nothing stays buried forever." Some fans think this might hint at some kind of crossover that would bring Sabrina's witchy drama to the town of Riverdale. 
But for now, this is just wishful thinking. Fans will get to dive back into the world of Riverdale when season 5 premieres on the CW on Jan. 20, 2021. The final season of Chilling Adventures of Sabrina is currently streaming on Netflix.