'Riverdale' Creator Says This Season's Villains Aren't 'Prepared' For Betty Cooper
Riverdale's Betty Cooper (Lili Reinhart) and her beau Jughead Jones (Cole Sprouse) love a good mystery. Throughout their high school career, the dynamic duo have been stopping crime in its tracks. From the Black Hood to the Gargoyle King, it seems no force of evil can stop Bughead. That is, until we meet the villains that are Bret (Sean Depner) and Donna (Sarah Desjardins) of Stonewall Prep notoriety. With Jughead presumed dead, will Betty be able to solve this the mystery of Stonewall Prep alone? Riverdale creator Roberto Aguirre-Sacasa seems to think so.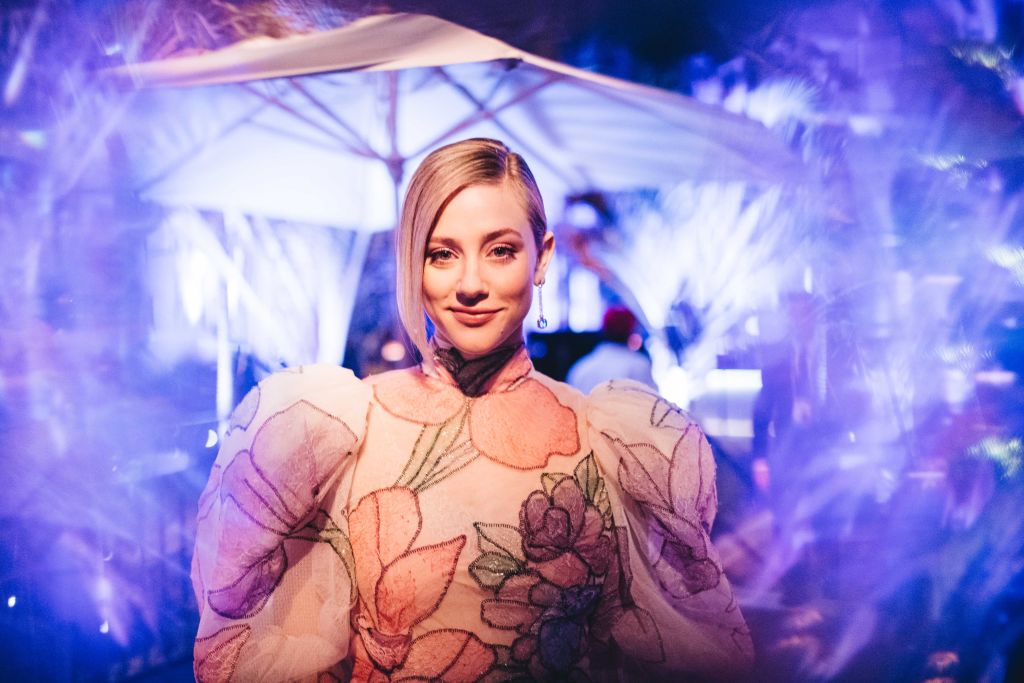 The evils Bughead face at Stonewall
As Stonewall Prep's designated evil-doers, Bret and Donna have done their best to make Jughead's transfer as difficult as possible. From the initial hazing to plotting to have Jughead expelled from school for plagiarism, it seems Bret and his Quill and Skull cronies will stop at nothing to destroy Jughead's good name. Fortunately, he has Betty to back him up.
Earlier in season four of Riverdale, Betty conquered the "darkness" that' has been inside of her since she was young — a darkness that also possessed her father, the Black Hood. It seems as though some remnants of "Dark Betty" still lurk within her, but that trait may be useful in trumping the evils at Stonewall Prep — especially with Jughead out of the picture.
Stonewall Prep isn't ready for Betty
In season's past, the enemies on Riverdale have always doubted Betty's ability to get the best of them. And what does Betty do? She prevails. In an interview with Seventeen, Aguirre-Sacasa alludes to the idea that this season will be no different. Speaking to Betty's influence on this season's villains, Aguirre-Sacasa said that no one at Stonewall Prep "…[is] really prepared for her. She's definitely very, very good at the games that Bret and Donna are playing." 
Betty Copper is Riverdale's very own Nancy Drew, but will she be able to compete with the likes of Bret and Donna? Depner and Desjardins certainly think so. During the same Seventeen interview, Depner called Betty an "obstacle that Bret nor Donna have had to deal with before." Desjardins pointed out that Better has interfered with her character's plans thus far, even admitting that "[Betty's] getting closer and closer to the truth." 
What to expect on the next episode of 'Riverdale'
"Chapter Seventy-One: How to Get Away With Murder," picks up after the Ides of March party, where Jughead was found presumably dead after Donna puts Betty into a fugue state. In a clip for the episode, Betty, Veronica (Camila Mendes), and Archie (KJ Apa) discuss the motive for Bret and Donna's actions. Betty's love for Jughead knows no bounds, which means she'll do anything to help him solve a mystery — even if that mystery is his own murder.
"The psychotic preppies are trying to frame us," Betty says, panicked. "They wanted me to be caught, redhanded, standing over Jughead's body with my DNA smeared all over everything. It's the only thing that makes sense." Whether the Stonewall Prep kids thought Jughead was getting closer to the truth regarding Mr. Chipping's death or they're merely playing a twisted game is still a mystery. 
Will Betty clear her name and prove Jughead isn't really dead? Fans will have to tune in to "Chapter Seventy-One" to find out how Betty deals with this season's villains once and for all.