'Riverdale': Did Betty Really Kill Jughead? Fans Don't Think So
Riverdale has been teasing Jughead's (Cole Sprouse) death since the beginning of the season, and now it looks like his murder is being pinned on Betty. But in the latest episode, "Chapter Seventy-One: How to Get Away With Murder," Betty (Lili Reinhart) is trying to convince her friends she's innocent. The circumstances might make her look guilty, but did Betty really kill Jughead? Or is this a case of classic Riverdale misdirection?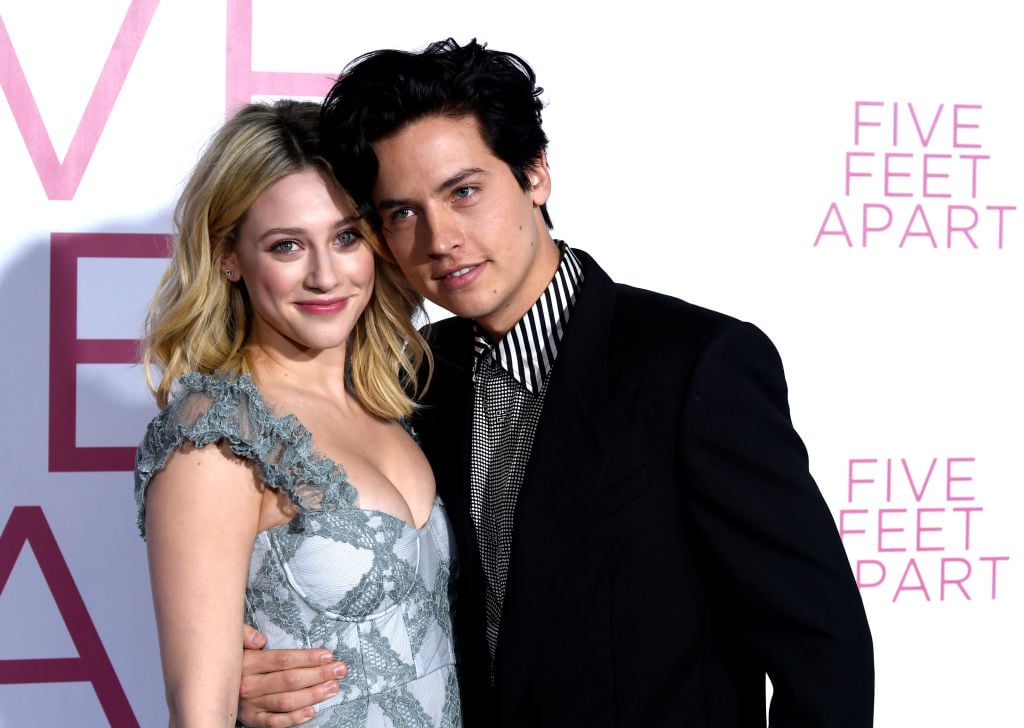 What 'Riverdale' has hinted about Jughead's death so far
Nearly every episode of Riverdale seas 4 has ended with flash-forward scenes revealing details about Jughead's murder. In Episode 4, "Chapter Sixty-One: Halloween," Betty and F.P. (Skeet Ulrich) are identifying what looks like Jughead's body at the coroner's office, and in the next episode, Archie (KJ Apa), Betty, and Veronica (Camila Mendes) are arrested in school for Jughead's murder.  Then in a flash-forward clip in the eighth episode of the season, the three friends are being taken into custody in connection with his death. 
It isn't until Episode 9, "Chapter Sixty-Six: Tangerine," that fans get to see Betty's involvement. As Archie bends over Jughead's bloody body, Betty is standing over him in a daze with a rock in her hand. In the next episode, Bret (Sean Depner) tells Betty that she got she wanted as she packs up Jug's dorm room, and in Episode 10, Betty cries while telling Archie how bad it hurts knowing Jughead won't ever come back.    
Then in "Chapter Seventy: The Ides of March," as Archie and Veronica leave the party in the woods, they see Betty standing over Jughead's bloodied body with a huge rock in her hand.
But why would Betty Kill Jughead?
Betty and Jughead are one of Riverdale's hottest couples, and their love for each other is genuine. So there's no world in which Betty would purposely harm Jug. But in episode 11, Donna (Sarah Desjardins) tells Betty that Evelyn (Zoé De Grand Maison) gave her a trigger word that would hypnotize Betty into hurting the people she loves.
Soon after, Archie and Veronica come upon Betty, who is gazing into the night as if in some kind of trance. When Archie sees the rock in her hand, and checks Jughead's pulse, he realizes his best friend is dead and turns to ask, "What did you do Betty?"
From the looks of it, Betty was hypnotized by Donna into killing Jughead. But knowing how Riverdale rolls, this could all be misdirection. In Episode 14, "Chapter Seventy-One: How to Get Away with Murder," Betty tries to convince Archie and Veronica that she didn't kill Jughead and that she's being framed for his murder. "I just found Jughead too," she tells them. "Yes, I picked up the rock, that was a stupid mistake. I played right into their trap."
Fans are convinced it's classic 'Riverdale' misdirection
No one wants to see their favorite characters killing each other off, which is why many Riverdale fans think Betty and Jughead are just putting on a show. "I think Brett, Mr Dupont, Mr Honey and Charles are working together," wrote one Reddit fan. "Jughead stages his death with Betty to bring them down, but something goes wrong, similarly with Jason and Cheryl except he isn't actually dead."
Another fan thinks Jughead's death is all part of a book he's writing.
"Ok so in the latest episode it shows Jughead dead, but he is still narrating," wrote the user. "All this time he is narrating and writing it all down. What if this season's focus is his story. It's all just a story. He's not dead but he is in his book, he was asked to write the best story he had ever written, what if this is the story. The whole plot is just his book and he's actually alive. Maybe in a future episode it will flashback to reality to show him reading his book."

Reddit
Of course, with all the twists and turns Riverdale comes with, anything is possible. Fans will just have to continue watching through the season to see what really happened between Jughead and Betty that fateful night.