'Riverdale': Fan Seemingly Decodes Jughead's Bunker Manuscript
Riverdale fans appreciate a good Easter egg, whether it's a wink that's strictly Riverdale-esque or one from a different Archieverse series such as Chilling Adventures of Sabrina.
Each season provides a new puzzle to solve for Archie, Jughead, Veronica, or Betty, and many times, the audience knows more than the characters. Season 5 returns on Aug. 11 with several missing persons, including Jughead. One fan may have uncovered some clues about what happened to him.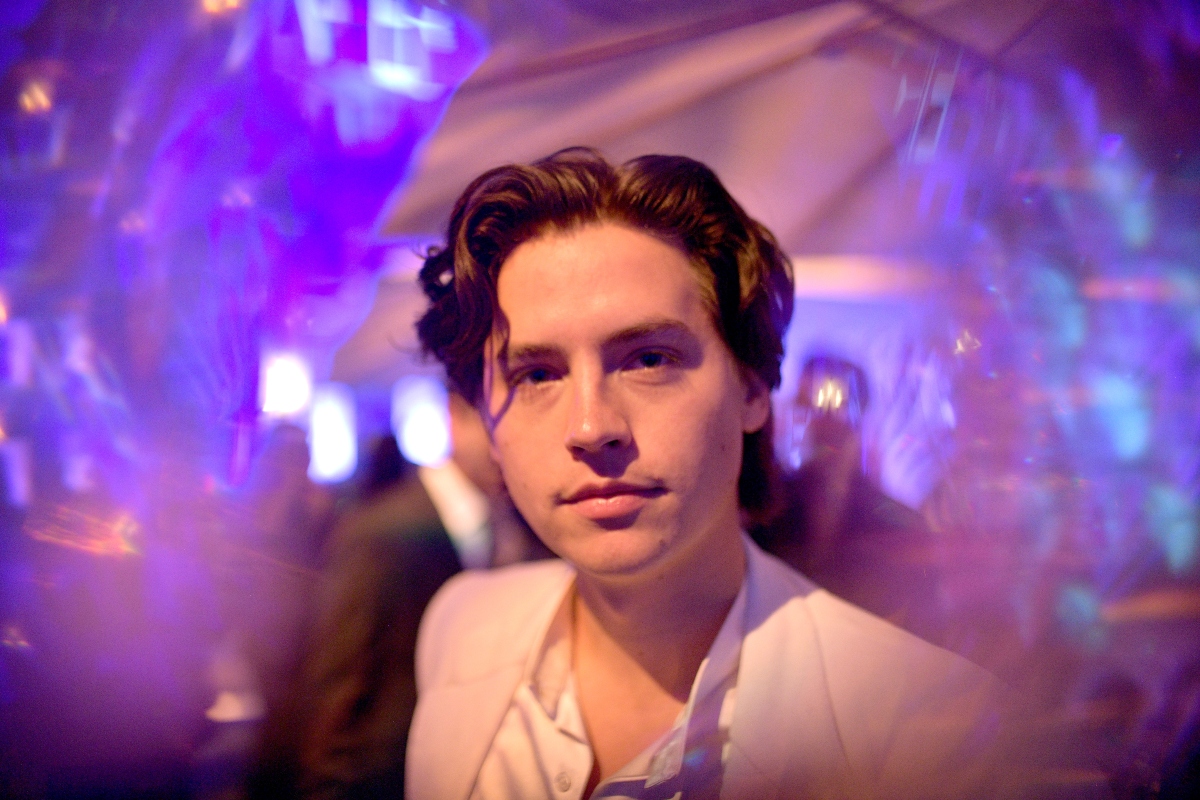 'Riverdale' Season 5B trailer shows Jughead's maddening journey
Pick apart the latest Riverdale trailer and it's hard not to be distracted with everyone's storyline. Betty's chainsaw and Josie's return are major, but so is that monster creature wearing a jacket and hoodie. What is that?
Clearly, it has something to do with Jughead's magic mushroom trip. Remember, he downed some psychedelics to help him write, but the bunker is now empty. Only a set of bloody handcuffs remain. He narrates the trailer with, "I vanished, swallowed up by the dark."
He's seen wearing a jacket and hat — not the signature beanie — laid out on the pavement and while walking down the street. In several shots, Jughead's eyes look bloodshot. But where is he and what's going on with him?
Fan posts pieces of Jughead's manuscript online
A Redditor/Riverdale fan examined Jug's computer screen, and seemingly deciphered what he wrote in the bunker. Are there hidden messages within the text? Maybe. The post mentions him being stuck in the tunnels and finding a ladder to climb out. The thought of Betty makes him cry.
However, it gets interesting. The Reddit user could not make out every word or line, but Jughead wrote about the Rat King and Mothman. He claims to be next in line for the Rat King throne and only one person believes him: Mothman. He wants to follow the Mothman out of the sewers and into the "open sky."
Is this the 'shrooms talking? Or did something wild really happen to Jughead and he wrote out a journal entry? Watch the trailer again. That portrait of him wearing a crown and covered in rats could be one of Cheryl's creations or a simple promotional tool, but it lines up with the current supernatural plot.
It should be noted that in the Archie comic book universe, Jughead's had alien encounters. Those scenarios may or may not play out in Roberto Aguirre-Sacasa's Riverdale, but with Sabrina one town over and Riverdale's history, anything is possible.
The text could all be a fake story
Even before Riverdale's time jump, Jughead established himself as a gifted writer. Now struggling and in debt, he's working to create his next bestseller. The words that appear on the hazy screen could just be the ramblings of one of his book characters infused with some real elements. He did the same thing with the Preppies after they tried to kill him. Or the writing could be Jug's own truthful account.
What is known is that Tabitha recruits Betty to help her find Jughead. When the new girlfriend tag teams with the ex-girlfriend, it has to be serious. There's still time to re-watch the first part of Riverdale Season 5 and scour for additional clues. Watch the next installment on Aug. 11 at 8 p.m. EST.