'Riverdale' Fans Are Getting the Prom and Graduation They Missed
Through season 4, Riverdale fans followed Archie and his buddies — Veronica, Jughead, and Betty — navigate their senior year of high school, and many were hoping to see them in their caps and gowns in the finale. But the season ended earlier than expected without the big bang it deserved. Luckily, fans will see the kids go to prom and graduation, but they'll just have to wait until next season.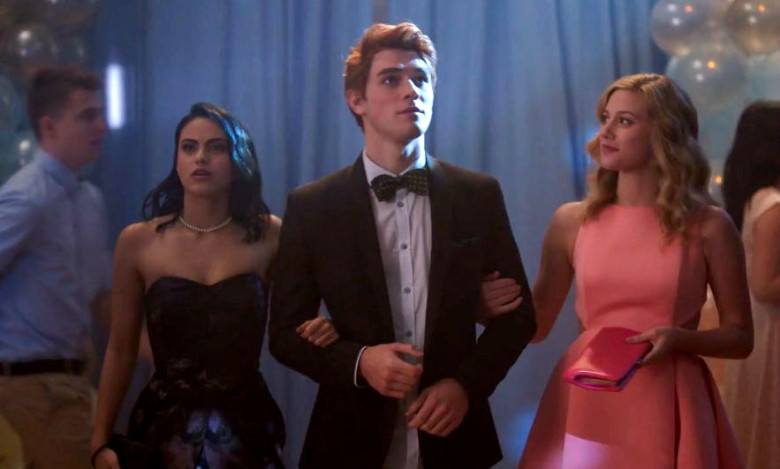 Fans were hoping to see the kids finish their senior year
Riverdale fans have seen Archie and the gang get through monster attacks, gang feuds, and murder mysteries. And this season, as they all celebrated their final year of high school, viewers were expecting to see them partake in all their commencement activities. 
And it wasn't just the fans. In the season 4 finale, the kids literally planned to prank murder and scare their principal into reinstating prom. And they've worked hard all season to get into their choice colleges.  
Why 'Riverdale' ended without a graduation
Season 4 of Riverdale was slated to air with 22 episodes. But due to COVID-19 safety measures, production was forced to shut down mid-cycle. So, Episode 19, "Killing Mr. Honey," ended up serving as the season finale.
When talking to Entertainment Weekly, Mädchen Amick — who plays Alice Cooper on the series — discussed directing the final episode of the season. She revealed that showrunners weren't intending to end the season with that Episode 19 cliffhanger, and will now have to rearrange the story for Season 5. 
"Now knowing my episode will serve as the finale for this season, obviously we'll pick up back up next season," said Amick. "They'll have to adjust some storytelling with what they had planned at the end of this season. As far as my episode, it pretty much stayed intact the way it was written. There was a new layer that came into the story that now serves as an interesting cliffhanger."
'Riverdale' showrunner confirms Season 5 will feature a prom and graduation
In an interview with Entertainment Weekly, Riverdale showrunner Roberto Aguirre-Sacasa confirmed that season 5 will pick up where the story left off. He also revealed that fans will finally get the graduation and prom they missed out on this season.
"We had written episodes 20, 21 and 22 and when we talked about season 5 and some of the big events like prom and graduation, it would feel like a cheat if we somehow didn't do those," he said. "So we're essentially starting the season with the last three episodes of season 4, and partly because they're dynamite episodes. I mean big, big, big changes happen. We are continuing the mystery and the relationship drama straight into season 5."
When asked about what he's most excited about for the next season, Aguirre-Sacasa talked about the prom and graduation episodes. 
"I'm really proud of the last episode, actually, the last two," he said. "The prom is really classic Riverdale, and I thought 21, it was a real emotional episode and a lot of people's emotional stories kind of climaxed but really, it's graduation. It's such a rite of passage — I really, really loved that episode. So I'm looking forward to doing it at some point."
As of now, there's no word on when Season 5 of Riverdale will premiere. But hopefully, if production goes back to its normal schedule, it will drop sometime later this fall.