'Riverdale' Fans Have 1 Problem With How the CW Show Handles Its Characters
The CW's Riverdale is well into season 5, and even after implementing a seven-year time jump, it's managed to maintain its dedicated fanbase. Those who have stuck with the series since its premiere back in 2017 remain invested in the characters and their stories. However, some viewers would like to see the CW show extend its focus beyond the Archieverse's Core Four.
'Riverdale' focuses on the Archieverse's 'Core 4'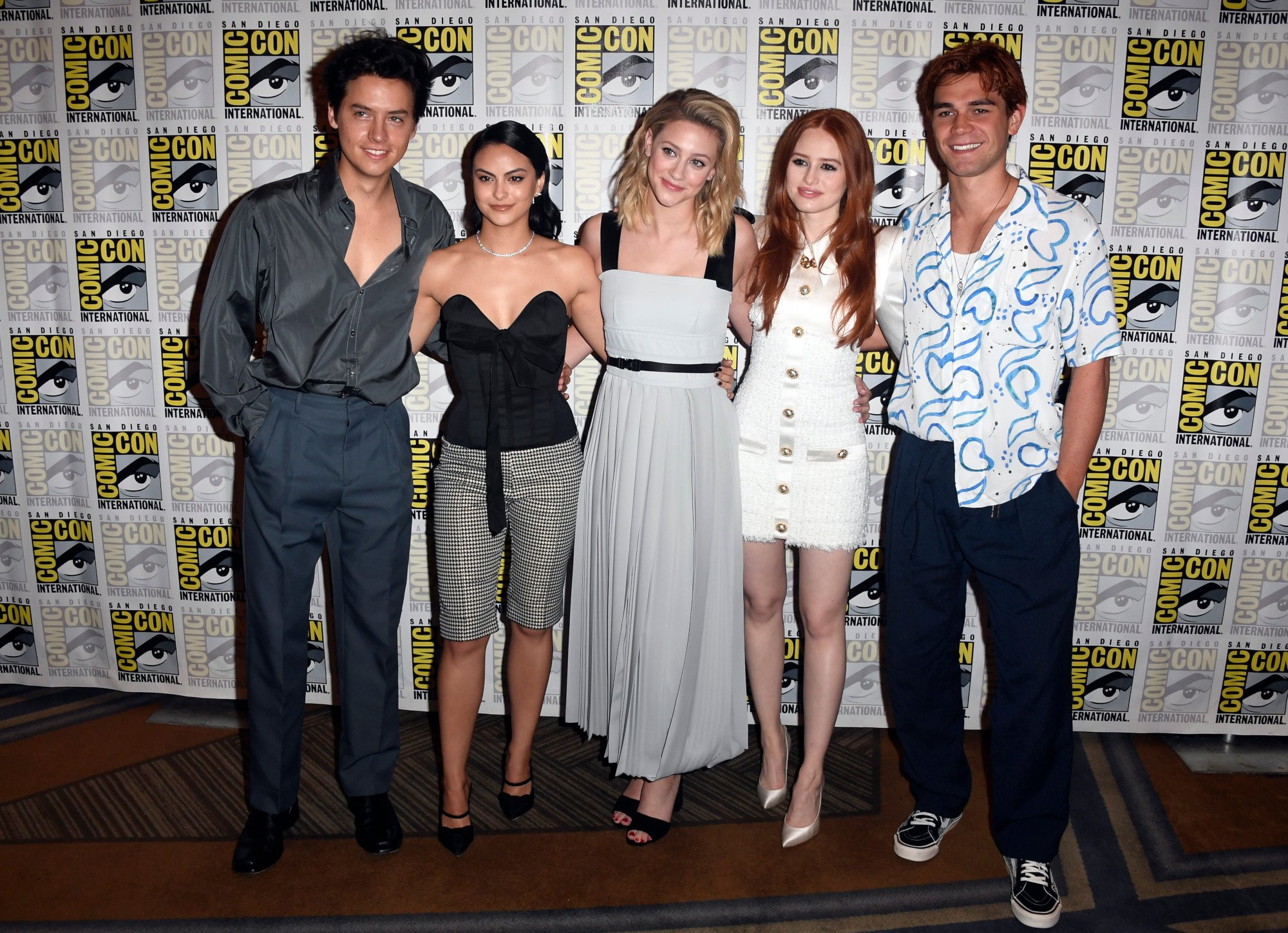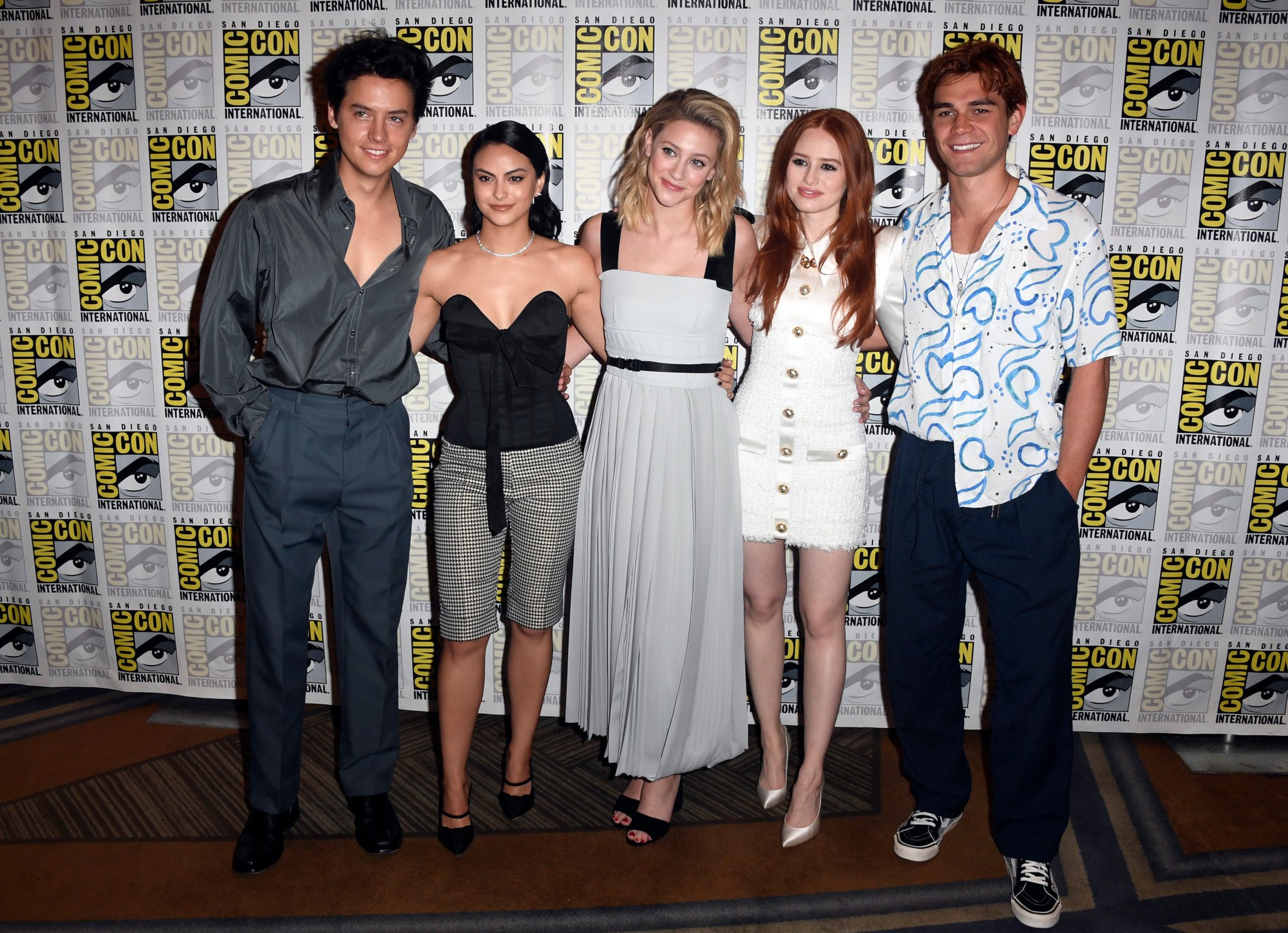 Riverdale is based on characters from the Archie comics, and The CW show places most of its focus on the source material's "Core Four." That central group is comprised of Archie Andrews (K.J. Apa), Betty Cooper (Lili Reinhart), Jughead Jones (Cole Sprouse), and Veronica Lodge (Camila Mendes).
Given that these four are the main characters in both the comics and the show, it makes sense to place the spotlight on them. However, five seasons later, it's clear the supporting roles have also captured fans' hearts. Riverdale already used a time skip to offer fans something fresh, so why not take that one step further?
As Riverdale pushes narrative after narrative on its four main characters, fans are wondering if the show will ever give the rest of the cast the attention they deserve.
Fans want the CW series to focus more on its supporting characters
After nearly five full seasons of storylines surrounding Riverdale's Core Four, some fans are feeling a bit frustrated by the repetition. The CW series seems capable of constantly coming up with new plots to throw at Archie, Betty, Veronica, and Jughead. However, it does so at the cost of its supporting cast.
Characters like Cheryl Blossom (Madelaine Petsch), Toni Topaz (Vanessa Morgan), Kevin Keller (Casey Cott), and Josie McCoy (Ashleigh Murray) have been sidelined time and time again. And many fans are begging to see more of them.
"I know this show isn't perfect by far but the fact that characters are forgotten or not used doesn't sit well with me," one fan wrote on Reddit. "Kevin has gotten the same plot lines for years. Josie is only really used for music plot beside her brief romance with Archie. Valerie and Melody were basically written off. Melody never had a storyline. What happened to Josie's mom? What happened to Sweet Pea? The serpents? The ghoulies? Cheryl's stories are terrible. Reggie flip flops all the time on whether he's good or bad."
Another Redditor expressed a similar sentiment, emphasizing their desire to see other characters in the driver's seat for a change:
"I think this show sticks to the main cast too much. If the plot calls for someone to lead, side character or main, let them. I think I can do without Archie being a firefighter or getting closer to his uncle for a few weeks for other characters to take lead. This show has proved multiple times that the other characters can lead the show well."
They're right that, given the right subject matter, many of the other characters have handled the spotlight quite well. Will the CW show let them stand in it longer next season?
How can 'Riverdale' fix its character problem?
RELATED: 'Riverdale': Jughead's Sexuality on the TV Series Has Comic Fans Split
The solution to Riverdale's character problem seems straightforward enough: give the supporting cast more storylines. Whether the CW show will actually do so remains to be seen, but it's clear viewers could use a change of pace. On top of that, characters like Cheryl and Toni have proven they can take a plot thread and run with it. Why not see where it might take them?
The CW already renewed the series for a sixth season, so hopefully, it will take fans' criticisms to heart. Following the other characters will allow the show to embrace more diverse stories and present fans with new material. Perhaps it could even lead into a spinoff or two.
New episodes of Riverdale Season 5 air on Wednesdays on The CW.