'Riverdale' Fans Find A Major Flaw In Jughead and Betty's Secret Plan
For weeks, Riverdale fans have been waiting to get the truth about Jughead's so-called murder. But when the mystery was finally uncovered in the March 4 episode, some viewers felt that the details didn't quite add up. Read on to see the major flaw fans found in Betty and Jughead's secret plan.
[Spoiler alert: This article contains spoilers for Riverdale season 4, episode 15.]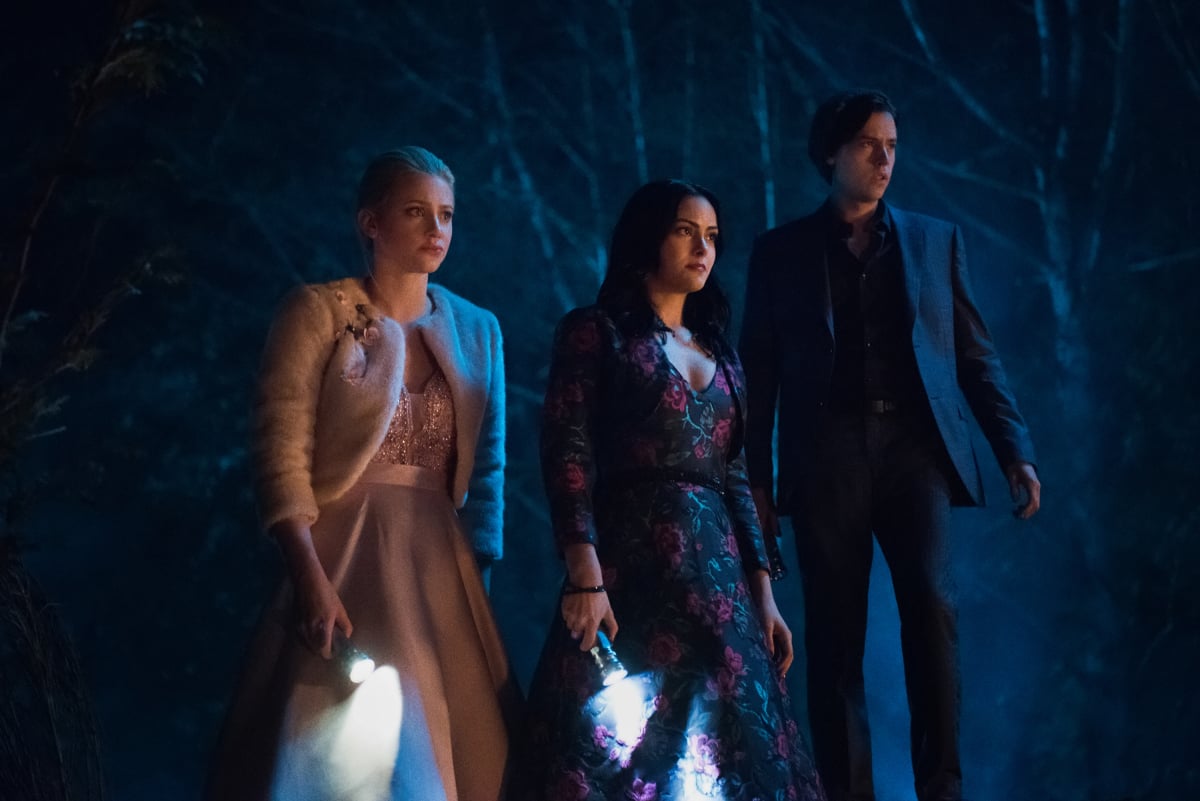 How 'Riverdale' set up Jughead's death
From the beginning of season 4, Riverdale has been teasing the inevitable death of Jughead (Cole Sprouse). Through flash-forward scenes, each episode would drop a tiny hint of what was to come. In bits and pieces, viewers saw how Betty (Lili Reinhart), Veronica (Camila Medes) and Archie (KJ Apa) were being charged with Jughead's murder, and even saw his dad F.P. (Skeet Ulrich) identify the body. 
Finally, in episode 13, Archie, Veronica, and Betty face Jughead's apparent death. The three burn their clothes after the Ides of March party and go home to tell their parents three different stories about what happened. None of them talk about seeing Jughead's body in the woods, or Betty standing over him with a rock in her hand. 
Betty insists that she's innocent, and tells Veronica and Archie that Donna Sweet (Sarah Desjardins) is trying to frame them for Jughead's murder. When F.P. realizes his son is missing, he takes a search party into the woods where they find Jughead's body. 
'Riverdale' finally reveals the truth 
In season 4, episode 15,  "Chapter Seventy-Two: To Die For," which premiered March 4,  viewers finally learned what the Riverdale crew was up to. As Alice (Mädchen Amick) narrates her documentary-style investigation, Archie, Veronica, and Betty mourn their beloved friend. 
They host a memorial service with all their families in attendance. But Donna and Bret (Sean Depner) show up and create a scene. Donna insists Jug is alive and that Betty is fabricating the whole thing. Cheryl (Madeline Pesch) sees Betty and Archie hold hands at Pop's as they mourn Jughead. And she later takes a picture of them making out in the school's music room. 
Towards the end of the episode, Jughead turns up alive and well. He's been hiding out in the bunker the whole time. And his friends are putting on an act to keep the ruse of his death going. 
Fans find a major plot hole
By now, Riverdale fans know to expect the unexpected. So, as the show pushed Jughead's murder storyline, many believed it was misdirection and they had faith they'd see Jughead alive again. 
But as Jughead and Betty's secret plan was revealed, viewers began noticing a major flaw. In episode 14, Archie and Veronica ask Betty if she had anything to do with Jughead's death. Betty insists she didn't. Then in episode 15, when Archie and Betty are alone at Pop's, Betty cries about never being able to see her boyfriend again.
"Why did Veronica and Archie get worried a couple of episodes back and concerned if Betty killed jughead if they were in on it," one Reddit user wrote. "It's not like they were acting to hide it in front of each other. They were alone."
The show may insinuate that Jughead's friends were acting just so they could properly fool the Stonewall Preppies. However, as one Redditor pointed out, "The stonies weren't in the room most of the time.. and as for the viewer's sake it's just kinda annoying."
Other Riverdale fans chalked the whole thing up to bad writing. "It's basically just the writers not knowing how to write a compelling mystery without completely bungling it all up," wrote a Reddit user. "They have to make characters do and say things that don't make sense in order to try to confuse the viewers."
Well, there are still plenty of episodes left in the season. And maybe, just maybe, there is a reasonable explanation as to why Archie, Betty, and Veronica overacted as much as they did.