'Riverdale' Fans Still Think Jughead Will Die This Season
'Riverdale' fans aren't convinced Jughead is in the clear. Here's why some think he's still going to die this season.
Riverdale teased Jughead's death since the beginning fo season 4, and most fans were convinced that it was misdirection. In the March 4 episode, his fate was revealed to be part of a larger conspiracy. Many viewers were relieved to learn the truth, but some still think Jughead will die this season. 
[Spoiler alert: This article contains spoilers for Riverdale season 4, episode 15.]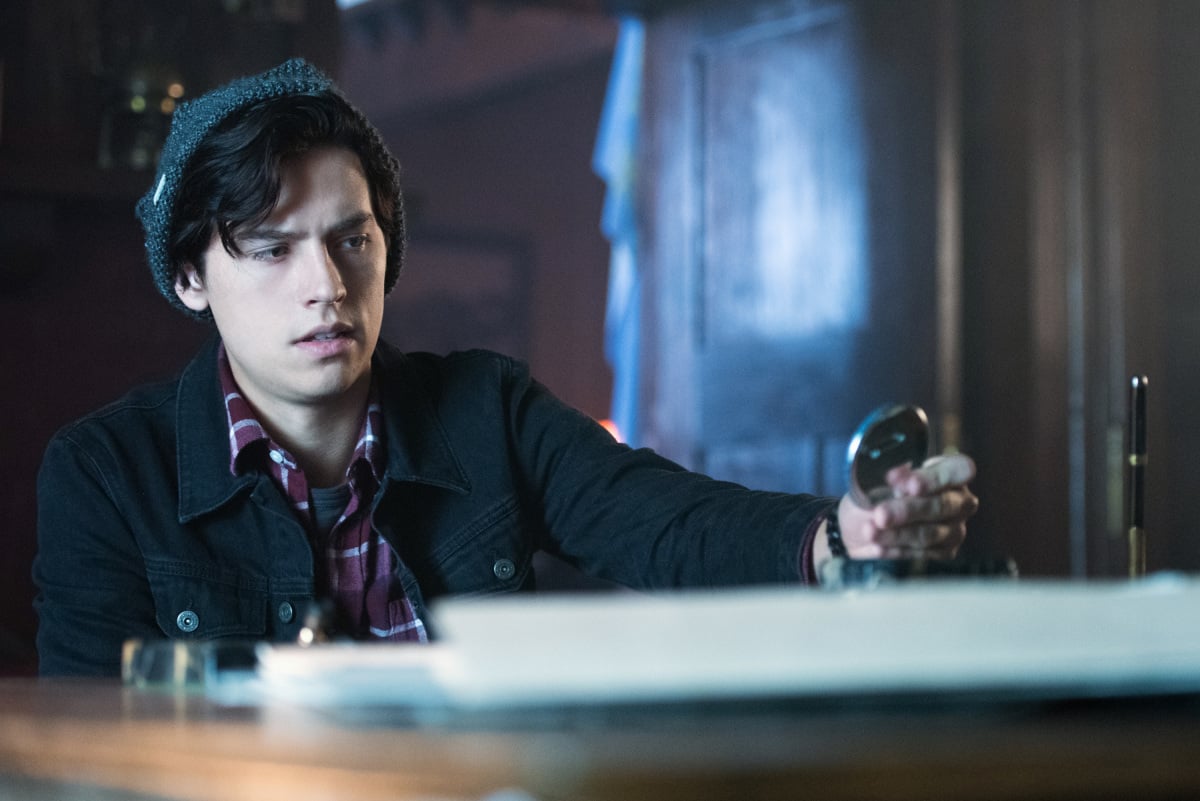 'Riverdale' fans never really thought Jughead was dead
Riverdale is known for throwing major curveballs, and by now fans are used to all the surprising twists and turns. That's why, when Jughead's (Cole Sprouse) death was revealed as a plotline early in the season, fans were sure it was misdirection. 
For starters, Jughead is central to the show, so it would make no sense for it to go on without him. And secondly, the premise that Betty (Lili Reinhart) killed Jughead is just too hard to swallow. Knowing how much she loves him, fans couldn't fathom she would ever do anything to hurt him, no matter what hypnotic spell she's under. 
Some fans had already guessed his murder was an elaborate ruse meant to nail the Stonewall preppies. "I think Brett, Mr. Dupont, Mr. Honey and Charles are working together," wrote one Reddit user. "Jughead stages his death with Betty to bring them down, but something goes wrong, similarly with Jason and Cheryl except he isn't actually dead."
Other's believed this whole charade was a story from Jughead's Baxter Brothers novel. "The whole plot is just his book and he's actually alive,"" wrote another Redditor. "Maybe in a future episode, it will flashback to reality to show him reading his book."
Jughead's fate is revealed on 'Riverdale' season 4, episode 15
In the March 4 episode, titled "Chapter Seventy-Two: To Die For," Riverdale finally confirmed Jughead is alive. Through Alice's (Mädchen Amick) documentary-style report, fans learn that Jughead, Betty, Archie (KJ Apa), and Veronica (Camila Mendes) were faking his death the whole time. 
In fact, most of their families, including Mary Andrews (Molly Ringwald), F.P. Jones (Skeet Ulrich), and Alice knew Jughead was okay, and they were just going along with the farce to help. Jughead was hit in the head with a stone, but his beanie saved him. Since that night, he's been hiding out in the bunker, and his friends have been fake-grieving so they can trip up Donna Sweet (Sarah Desjardins) and her Stonewall crew. 
Some fans think Jughead is still in danger
Riverdale fans should be taking a sigh of relief after learning their beloved Jughead is okay. But knowing how the show works, some think the last episode let Jughead off too easy. Now, some are wondering if Jughead might really die after all. 
For the most part, fans are questioning the eerie message that appears at the beginning of the March 4 episode.  After an Agatha Christie quote, the message states Jughead's death as March 18. Some fans think this date means he will die in an upcoming episode. 
"In the beginning of the episode, it says Jughead died on March 18, 2020," wrote a Reddit user. Plus, the 18 is on a Wednesday, when the show usually airs — What if Jughead is not dead.. yet? It seems weird that the big reveal was so anticlimactic. Maybe something is coming soon? And Jughead will really end up dead…"
However, Riverdale won't be airing an episode on March 18, and as one fan pointed out, the timeline on the show isn't the same as real life. "They had the party in the woods on the Ides of March, which is 3/15," wrote a Redditor. "So, I'm not sure why that isn't his date of death. But, I guess they are going from when they found his body, which I guess was 3 days after the party."
Leave it to Riverdale to keep fans guessing. Hopefully, with the next few episodes, fans will get more answers about Jughead and possibly discover the next big shocker — Donna's true identity.