'Riverdale': Fans Think Jughead's Jacket Is Proof He's Alive
Riverdale has been teasing one big question all season: Is Jughead really dead? Many viewers believe Jughead's death is either or ruse or part of his next Baxter Brothers novel. After scouring for details, some fans think Jughead's jacket is a major clue and that it proves the prep school serpent is still alive.
[Spoiler alert: Spoilers for Riverdale season 4 episode 14.]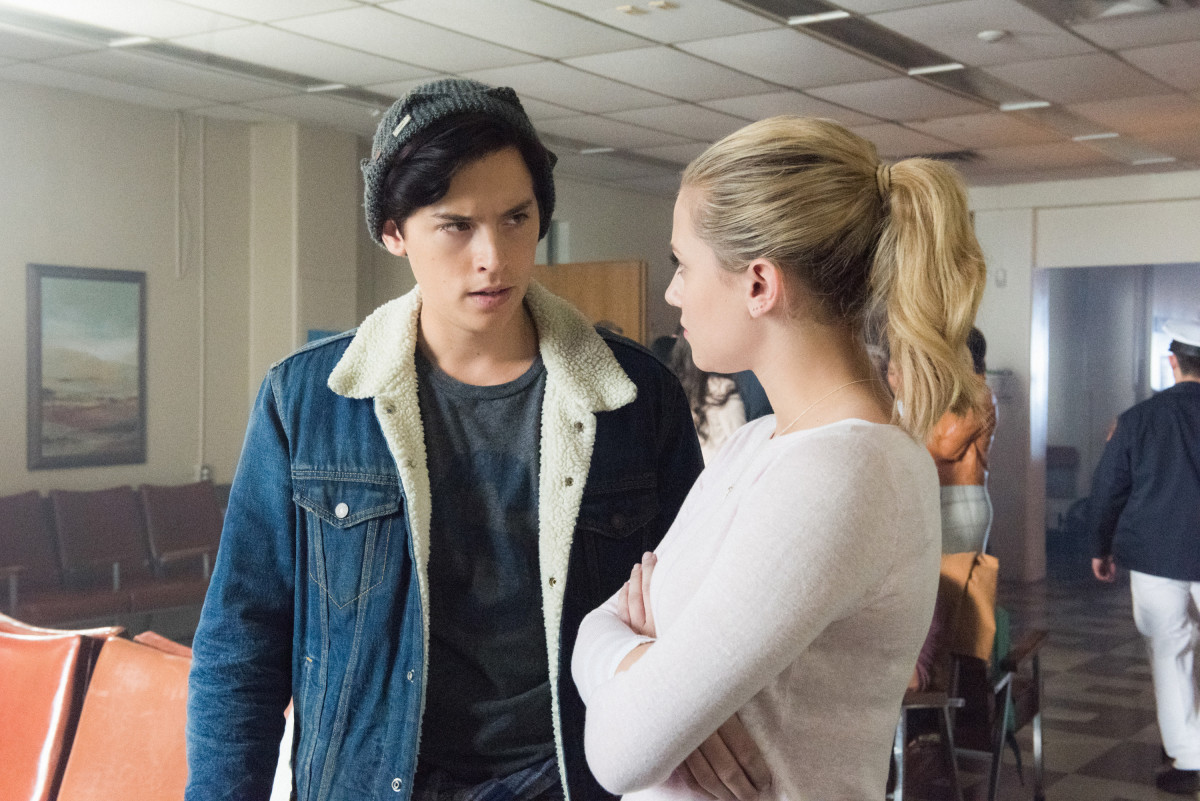 What we know about Jughead's death on 'Riverdale' so far
Throughout the season, Riverdale has been dropping hints about Jughead's death via brief flash-forward scenes. In season 4, episode 13, after the March of Ides party, Archie (K.J. Apa) and Veronica (Camila Mendes) discover Betty (Lili Reinhart) standing over Jughead's (Cole Sprouse) body with a bloody rock in hand. Betty appears to be in a trance, and when Archie snaps her out of it, she doesn't remember what happened. 
However, in "Chapter Seventy-One: How to Get Away With Murder," all the events leading up to his murder start to get a little clearer. Betty discovers that Donna drugged her right before she picked up the rock. And after Stonewall bullies plant Jughead's phone in Betty's jacket, Archie, Betty, and Veronica agree they are being set up. 
Realizing they can't hide Jughead's death any longer, Archie and take F.P. (Skeet Ulrich) out on a search. They come upon Jug's body at the bottom of a ravine. In the trailer for episode 15, F.P. and Betty identify the body at the coroner's office.
'Riverdale' fans point out a clue about Jughead's jacket
In episode 13,  "Chapter Seventy: The Ides of March," when Betty, Veronica, and Archie are standing over Jughead's body, he is wearing what looks like a denim jacket. But, in the next episode, when F.P. and Archie find Jughead's body, he's wearing a leather Southside Serpent jacket. 
"Wait a minute," wrote a Twitter user. "I just realized something. Jughead went into the woods with his leather Serpent jacket, but when we saw his body in the end of ep 13, he was wearing something else."
Some Riverdale fans believe this discrepancy is proof that Jughead is alive. "So if Jughead is dead, why did his body magically show up with a leather serpent jacket when he died in a Denim one????," a fan wrote on Twitter. 

Other viewers chimed in about Betty wearing Jughead's sherpa jacket in episode 14 while she threatens Donna. "I do feel like Betty was wearing Jughead's jacket for a bigger reason than just missing him," a fan tweeted. "Especially after Joan slipped the phone in her pocket… feels connected."

Fans find another discrepancy in Jughead's appearance
Jughead wasn't just wearing a different jacket when he died, he was also sporting some bling on his ear. Fans know that Jughead never wore an earring, but on his dead body, it looks like he is. Some think that this might indicate Jughead's twin cousin, Souphead is the one that died. 
"Does jughead wear an earring ever bc everytime I look at this it looks like he's wearing an earring on his left ear," wrote one Twitter user. "What was the point of making us think it's Jughead when his dead body is wearing earrings… so we're going to end up meeting Souphead or something," another fan tweeted. 
So far, there's no connection between these obvious inconsistencies. But, nonetheless, they are definitely worth paying attention to, especially as the season moves forward with this riveting mystery.