'Riverdale' Takes On 'Hedwig and the Angry Inch'
Discover why the Broadway hit 'Hedwig and the Angry Itch' was the perfect juxtaposition for Jughead Jones in the 'Riverdale' series this season.
Hedwig and the Angry Inch lyricist Stephen Trask is a fan of The CW series Riverdale. After a friend inspired Trask to connect with someone he admired, he reached out to playwright and Riverdale's Chief Creative Officer Roberto Aguirre-Sacasa.
In doing so, Trask landed himself a gig working on Riverdale's musical episode for this season, "Chapter Seventy-Four: Wicked Little Town."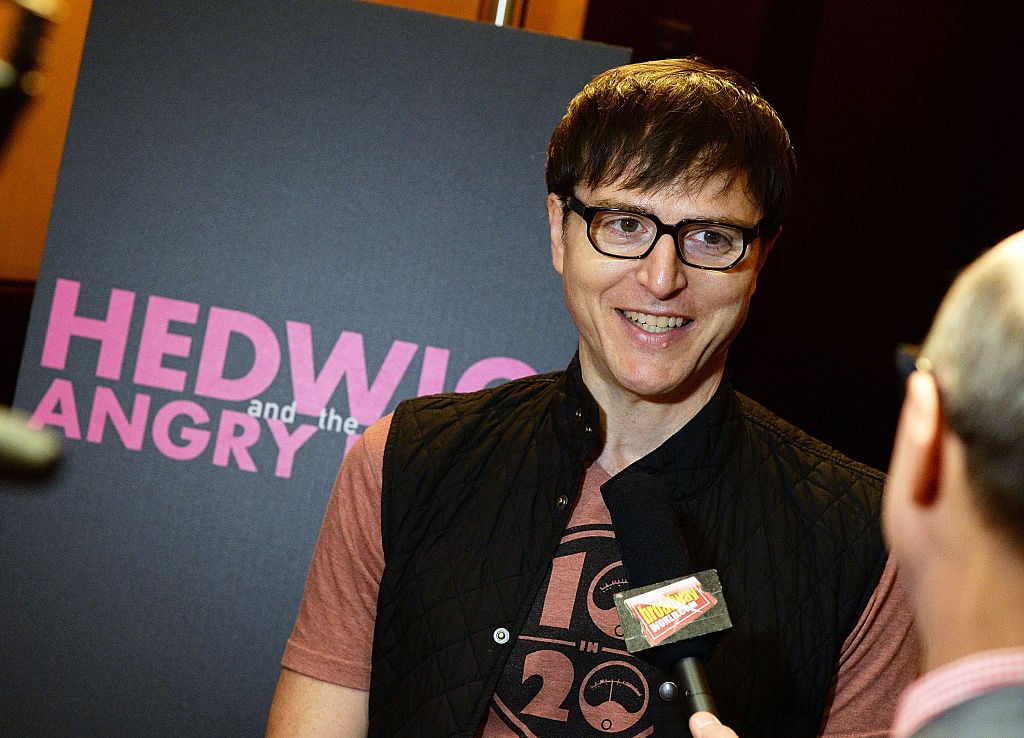 Uniting theater and television
Aguirre-Sacasa is an award-winning playwright himself. As such, Riverdale has incorporated many musicals into the series. In the past, they've done Carrie and Heathers the Musical. Fans were eager to find out which musical would be featured in this season.
Trask's desire to create music for the show sparked the idea to incorporate songs from Hedwig and the Angry Inch. In an interview with Rolling Stone, Trask explained why he wanted to create on music for Riverdale initially:
I love [Roberto's] vision. He brings a lot of the elements in of Douglas Sirk-style melodrama with a telenovela kind of thing and also Americana and the teen drama thing. It's walking a tightrope to bring those things together and have them sing. I reached out to him to just kind of meet and see if we could do something together and said what a fan I was of Riverdale. It turned out that they were, at the time, looking for a musical to do.
Jughead Jones parallels Hedwig Schmidt
In his initial talks with Trask, Aguirre-Sacasa uncovered the many parallels between Riverdale characters in season 4 and the iconic musical. Hedwig and the Angry Inch tells the story of Hedwig Schmidt, a German rock singer who moves to America "after a botched sex-change operation" on a quest to find stardom and love. The musical challenges gender norms, binaries, and relationships. 
At this point in Riverdale's narrative, many of the characters are also grappling with their identities. Jughead Jones (Cole Sprouse) is struggling to regain his place in society after staging his murder to expose the evil-doings of the private schoolers at Stonewall Prep.
In "Chapter Seventy-Four: Wicked Little Town," Jughead will make his triumphant return to Riverdale. "There's a lot of unrest in Hedwig and it felt like Jughead's state of mind as well," Aguirre-Sacasa explained. 
Bringing 'Hedwig and the Angry Inch' to 'Riverdale' 
Riverdale has become known for incorporating a musical episode into each season. "I thought [Hedwig and the Angry Inch] was so funny, and moving and I thought the songs were incredible. I never would have in a million years thought about it for Riverdale," Aguirre-Sacasa said. Now, thanks to Trask's outreach, that's going to be a reality.
In the episode, Jughead will perform a duet of "Exquisite Corpse" with his girlfriend, Betty Cooper (Lili Reinhart). There will also be a performance from a band called The Archies. Comprised of Jughead, Betty, Archie Andrews (KJ Apa), and Veronica Lodge (Camila Mendes), the band will perform their rendition of "Midnight Radio."
Of course, fiery red-head Cheryl Blossom (Madelaine Petsch) will also make an appearance, belting out "Sugar Daddy."
The Riverdale rendition of Hedwig and the Angry Inch airs tonight on The CW.  
Related: How Will 'Riverdale' Season 4 Be Impacted by the Coronavirus?