'Riverdale': Is Camila Mendes Leaving the Show?
A lot of actors think that one big role will make their career. While that does sometimes happen, landing a big part doesn't mean up-and-coming actors should rest on their laurels.
Take Camila Mendes. Even though she has a solid role on Riverdale, she hasn't stopped there.
The show was her breakout role, but she's actively trying to leverage that success to further her career, and she's doing a good job at that. But will Mendes ever leave the show that made her career? 
Camila Mendes has been on 'Riverdale' since 2017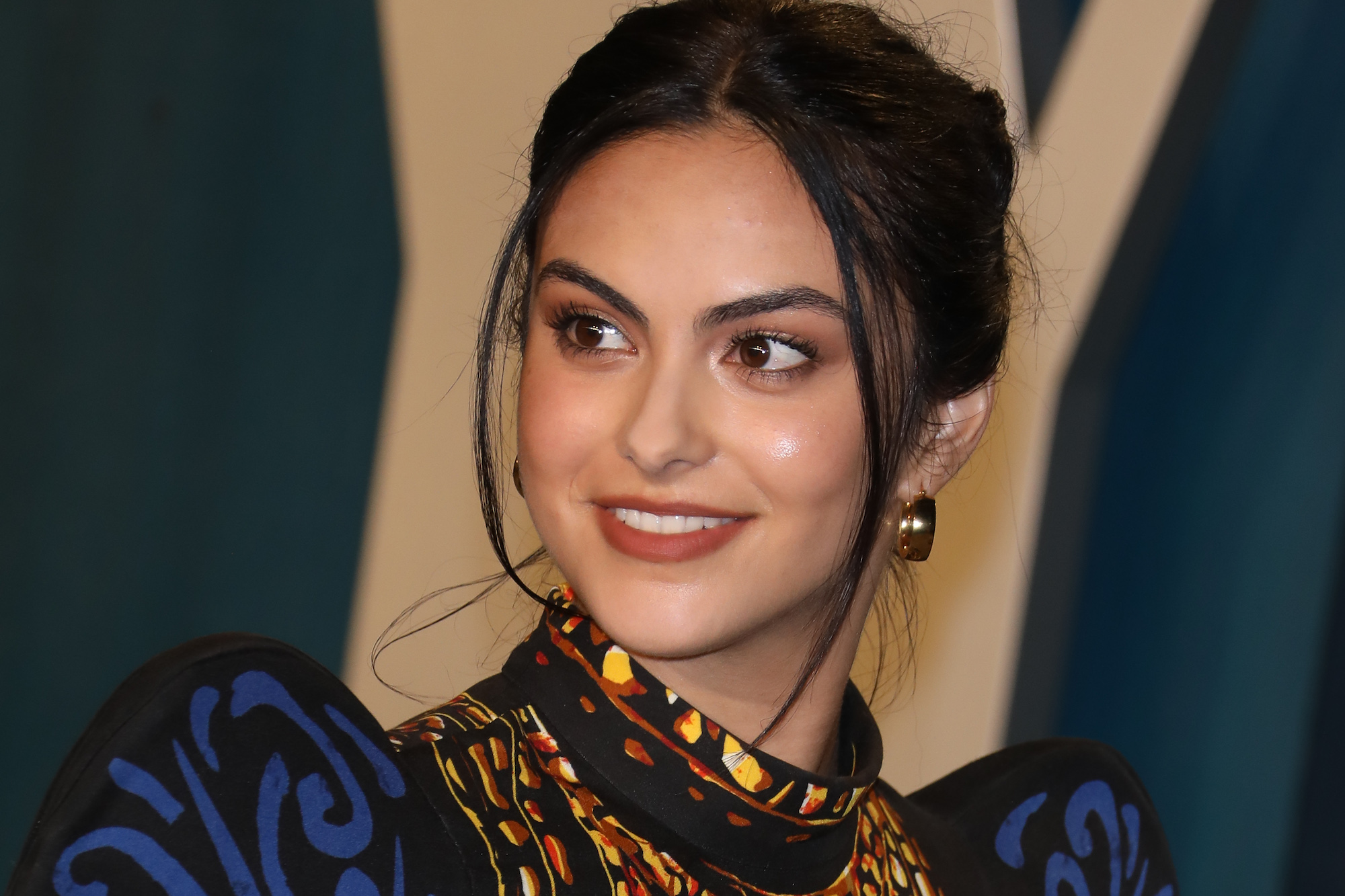 Mendes, who plays Veronica on Riverdale, was in the very first episode of the show. So far she's filmed around 77 episodes for the series. It was a lucky break for this young star.
She doesn't have any credits on her IMDb prior to 2017. To land a starring role in what would become a hit show is a big deal, and most actors have to work a long time to get to that level. 
In fact, Mendes got the role so early on in her career that she was still in college at the time. Mendes was attending the Tisch School of the Arts at New York University when she got the Riverdale job.
Luckily for her, she didn't have to balance school and a demanding film schedule for long. Mendes graduated in May 2016, before the show premiered.
Despite the fact that Riverdale made her career, Mendes doesn't think teen shows are always great for actors, according to Teen Vogue.
According to Camila Mendes, teen shows aren't always great career-builders 
Mendes thinks that teen shows aren't always great career builders for actors because they can lead to pigeonholing. That's when an actor gets typecast, or cast in similar roles over and over again.
According to Mendes in the same Teen Vogue interview: "I think that no matter who you are or what you do, if you're on a teen show, yeah, there's an inherent pigeonhole that comes with that." 
It seems like Mendes won't suffer from that type of "inherent pigeonhole." She's already landed other projects besides Riverdale, including a supporting role in Hulu's hit Palm Springs. 
Mendes played Talia, the bride, alongside Andy Samberg and Cristin Milioti.  Mendes has a theory for why she may have been able to break out of the teen show mold earlier than some of her predecessors.
"I don't know if it's because of social media and being able to control your image or if it's this new wave of TV that people seem to find equally entertaining and as high-quality as film," she said.
either way things are changing for TV actors. 
Is Camila Mendes leaving 'Riverdale'?
Considering her career is taking of, fans may wonder if Mendes has outgrown her Riverdale role. A few departures were announced this year. Skeet Ulrich and Marisol Nichols both said they would not be returning to Riverdale. 
Nichols, who plays Veronica's mom, later said she'd been convinced to stay, per Seventeen. "I had a very long talk with Roberto Aguirre-Sacasa, our creator and showrunner of Riverdale. And I'm proud to announce that not only will Hermoine be back for season five, but she will be back stronger and better than ever!" 
Given that Nichols ended up staying, it's unlikely that Mendes herself will leave. She has a more central role on the show, and producers probably wouldn't let her go without a fight.
She will definitely be in Season 5. There are hints that one of the characters may die in this season, but it's probably not Veronica.
If producers were reluctant to let Nichols go, they'd likely go all out to get a star like Mendes to stay on the show.