'Riverdale': Is Jughead's Trauma About Betty and Archie?
Jughead's deep-rooted trauma is beginning to resurface. And some 'Riverdale' fans think it has to do with Betty and Archie.
With the Riverdale time-jump, Archie, Betty, Jughead, and Veronica brought five years of emotional baggage back to their hometown. While the rest of his friends are dealing with more obvious pain, Jughead is trying to tap into a painful memory he seems to have blocked out. And some fans think that Jughead's trauma may have to do with what happened between Betty and Archie.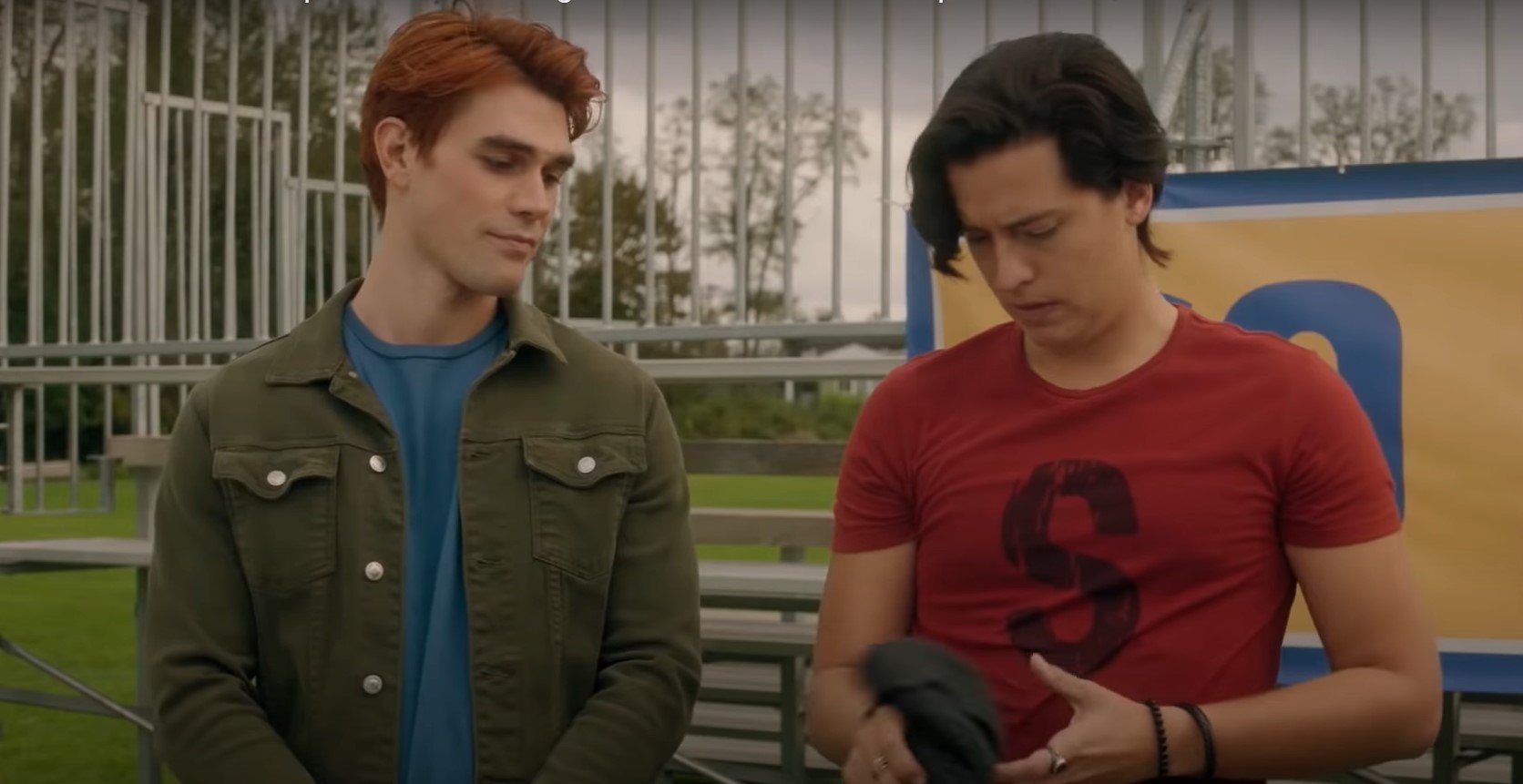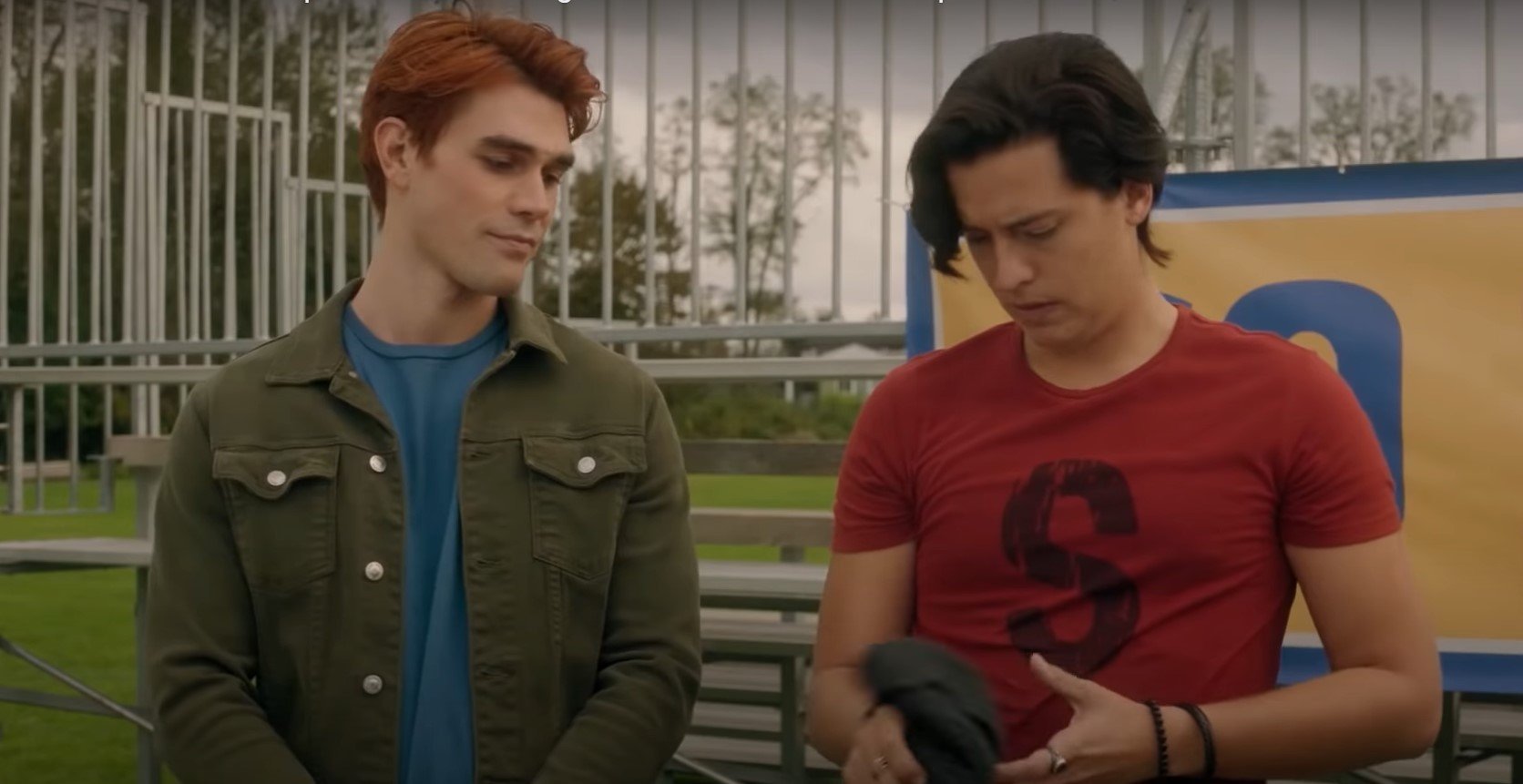 Betty and Archie betrayed Jughead in 'Riverdale' season 4
Last season, Jughead (Cole Sprouse) thought his relationship with Betty (Lili Reinhart) was going strong until he learned that she kissed Archie (KJ Apa). But rather than get angry and yell, he handled the whole thing maturely.
He spent one final, passionate night with Betty and admitted that he still loved her. And when Archie came clean, Jughead suggested this "teenage angst" was understandable after all the pain and chaos they experienced.
But Jughead wasn't ready to dive back into his relationship with Betty. Before leaving for college, he told her they needed space. And while he showed up at Pop's to meet them year after year, he kept no contact with Betty while he was away in New York. 
Jughead may have been more hurt by Betty and Archie than he let on
Jughead may have handled things well in the moment, but Betty and Archie's betrayal did hurt him deeply. Betty was his first love, and Archie was his best friend. And the pain of losing both of them must have been hard to deal with. 
"I think when the kiss happened, no one wanted it to ruin their last couple of weeks in high school, so they hung on to get through that, but there's still fallout from that, and I think that's kind of the reason," Riverdale showrunner Roberto Aguirre-Sacasa told Yahoo! Entertainment when talking about Jughead's feelings about Betty and Archie. "And though we will see particular details why, I think it's fallout from that kiss. It cut really deep."
Some 'Riverdale' fans think Jughead's trauma has to do with Betty and Archie's kiss
We've only got a sense of Jughead's trauma through a series of his visions. He sees some kind of monster-like figure and a train coming toward him. With these clues, some Riverdale fans think that Jughead may have tried to step in front of a train because of Betty and Archie's kiss.
"I interpreted it as a possible suicide attempt," a Reddit user suggested. "Maybe he was so upset over Betty that he went out and took a bunch of Jingle jangle and Maple mushrooms (can't believe this is a real sentence), and while he was really out of it he decided to get on the subway tracks, but something stopped him."
"Yeah this was what I was thinking something to do with the train," another Redditor added. "Plus I mean they wouldn't use the Willhelm scream for no reason as well when it showed us the train coming towards Jughead. Also I found it really depressing watching him hallucinating Betty and immediately being like 'Yeah I forgive you.' Jughead seriously needs help."
Unfortunately, fans won't know the source of Jughead's trauma until Riverdale returns from its midseason hiatus later this summer. New episodes begin airing Wednesday, July 7 on The CW.