'Riverdale': Lili Reinhart Asked For the 'Dark Betty' Scenes to Stop: 'It Just Became This Weird Sexual Thing'
Lili Reinhart has played Betty Cooper for 5 seasons on the hit show 'Riverdale' — including Betty's 'Dark Betty' phase that Reinhart asked to stop.
Archie Comics has been around for years, and in the comics, the main storyline surrounding Betty was that she was an inherently good girl. However, Riverdale shattered that narrative when they gave Betty a sexual storyline involving losing her virginity to her on and off boyfriend Jughead.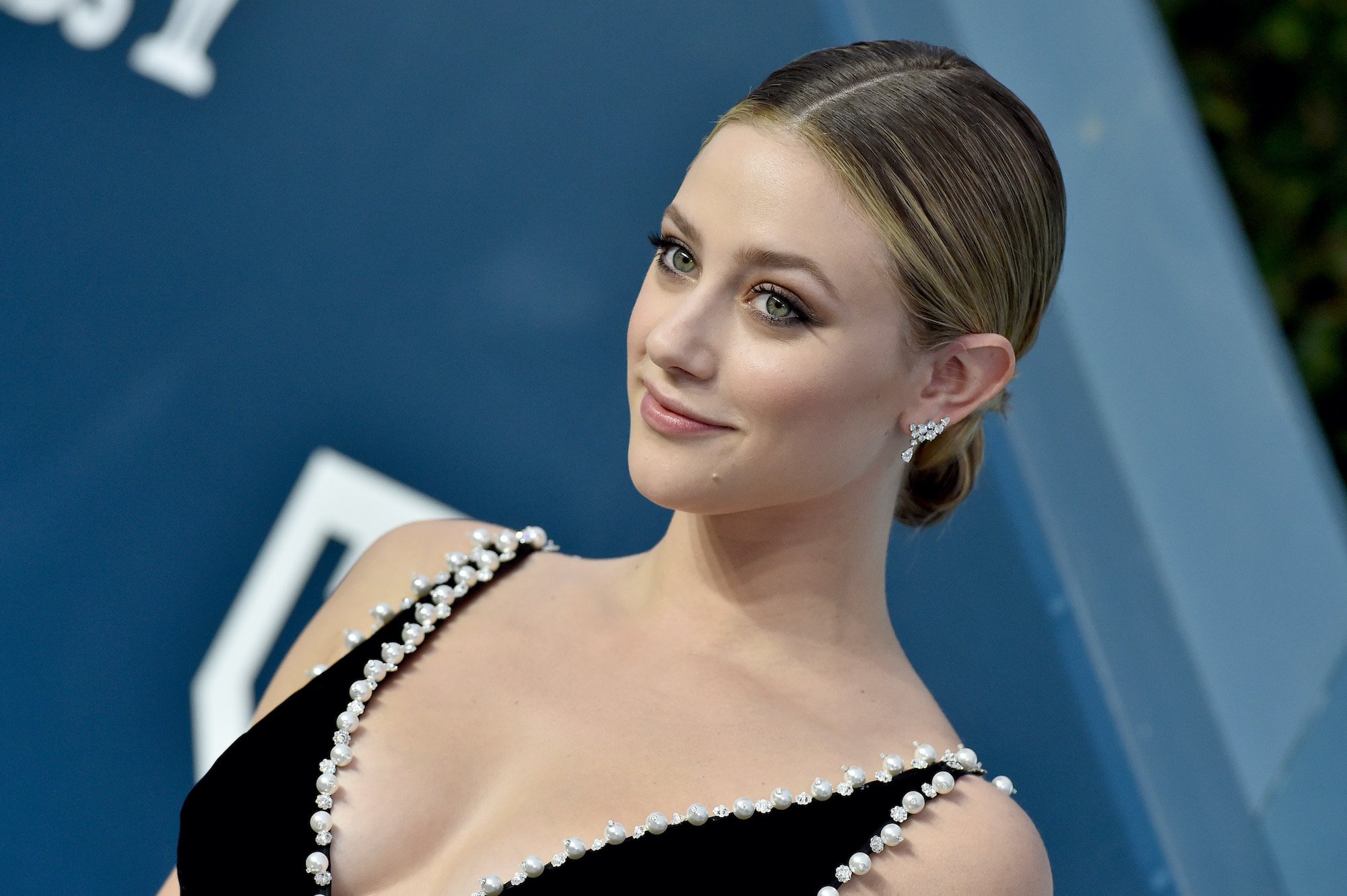 Although fans everywhere lost their mind when the two lovebirds finally sealed their love, Betty portrayer Lili Reinhart isn't happy with the turn everyone has taken with her character's dark side, and she wants it to stop.
'Dark Betty' was a hit with fans
Fans waited with bated breath in Riverdale's first season finale when it seemed as though Betty and Jughead would finally have sex. However, this didn't come to fruition as they got interrupted during their little moment in the trailer.
In the 17th episode of the second season of Riverdale titled 'The Wicked and The Divine', Betty and Jughead finally got some time alone and had sex. In the episode, fans watched as the two who had gotten suspended from the school newspaper met and began reminiscing on past events after their breakup while catching up on everything and anything.
Bughead, as fans call the pair, began interrogating one another regarding their sexual adventures or lack thereof since their breakup. Betty asked Jughead if he and Toni Topaz ever had any sexual encounters, and he agreed that they did a few things indicating that they might not have had sex.
When asked the same question, Betty replied with a hesitant no which raised red flags as Riverdale fans are aware was a half-truth since she and Archie had shared a passionate kiss earlier. Jughead and Betty head to the trailer, and after a while, she tells him she wants to leave, but he asks her to stay, and they end up having sex.
Actor Lili Reinhart hated the 'Dark Betty' storyline
Betty has had somewhat of an innocent girl personality throughout the show that has appealed to the show's fans. However, her character seemed to take a darker turn as she primarily began exploring a deeper side of her sexuality.
Dark Betty first appeared in season one, but when she returned in season two as a webcam girl, things started to get confusing for some fans. Reinhart spoke with Teen Vogue regarding Dark Betty, and the actor said that the plotline felt like more of a punchline and not a plot point anymore.
Reinhart admitted that she didn't want to take that path ever again, calling it "a mockery of itself." Reinhart noted that her alter ego was meant to be a dark side that her otherwise shy character couldn't express, but it turned into "a weird sexual thing that people didn't really understand."
Reinhart is ready to play other characters
Riverdale catapulted many of its actors to stardom, and Reinhart even landed a spot alongside Jennifer Lopez in the critically acclaimed movie Hustlers. Although she is grateful to have landed the part of Betty Cooper in the teen show, Reinhart doesn't want to become typecast.
She also said she doesn't want to "do another 22 episode show" after Riverdale, noting that such shows take up one's life, and she wants to do other things with her life. In 2020 Reinhart found herself in the tabloids for her statements about feeling like a prisoner at work, referring to missing her family while filming.