'Riverdale': Marisol Nichols and Skeet Ulrich Will Return for Season 5
In February, Riverdale stars Marisol Nichols and Skeet Ulrich announced they were leaving the show for good. Fans were heartbroken by the news but took comfort in knowing the two actors would finish out the season. But because the show was forced to end early, it looks like Nichols and Ulrich are going to return for Season 5.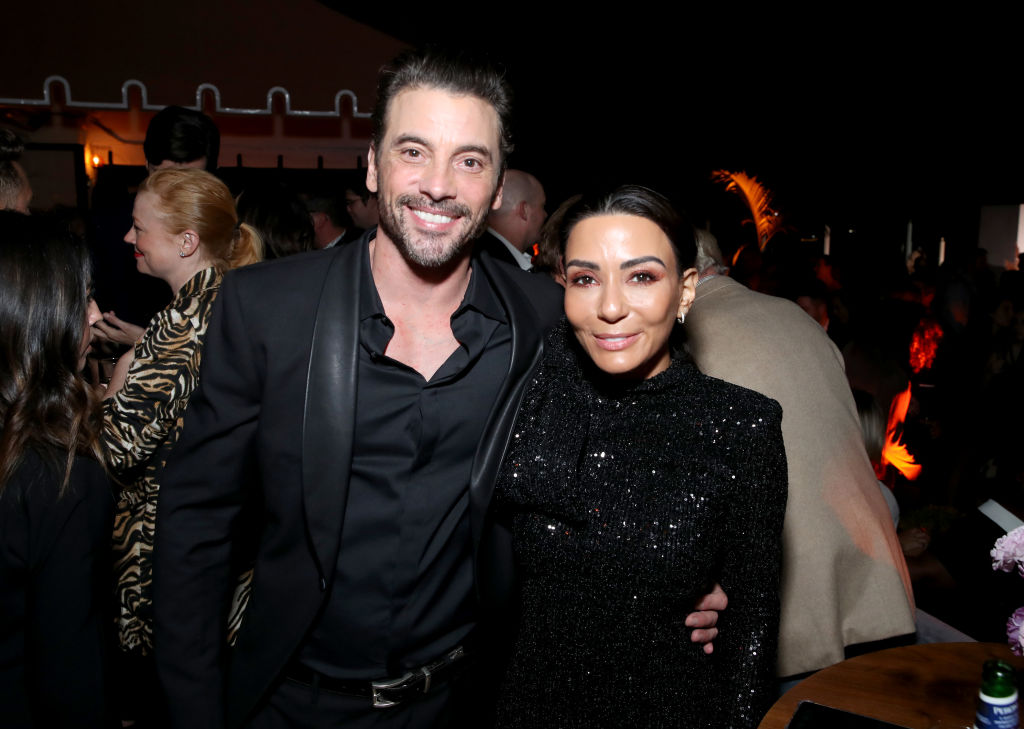 Marisol Nichols confirmed her 'Riverdale' exit in February
Nichol's character, Hermione Lodge, has been an integral part of Riverdale since Season 1. Not only is she Veronica's (Camila Mendes) mom and Hiram's (Mark Consuelos) wife, Hermione was also the town's mayor and resident mobster. But in a statement to TV Line, the actress confirmed she was ready to move on and close Hermione's chapter for now. 
"I had an incredible time bringing Hermione Lodge to life and working with my amazing cast, who became family," Nichols said. "We had so many wonderful times together during the highest of highs and the lowest of lows. We really do have the best fans ever. I am looking forward to the next chapter and am excited about the future."
Skeet Ulrich announced he would be leaving around the same time
As Jughead's (Cole Sprouse) dad, F.P. Jones, Ulrich also played a major role in Riverdale. He has been the town's outcast, criminal, and sheriff. And this season, he's been dating Betty's (Lili Reinhart) mom, Alice Cooper (Mädchen Amick). But in February, the actor confirmed his exit from the show. 
"I'm incredibly grateful for the friendships I've made on Riverdale, and I will miss seeing everyone on a daily basis," Ulrich revealed in a statement to TV Line. "I'm proud to have been part of such a talented group of people, in front of the camera and behind. But I've decided that it's time for me to move on to explore other creative opportunities."
Both actors will return for Season 5 of 'Riverdale'
Due to COVID-19 precautions, production on season 4 of Riverdale was shut down mid-cycle. The season ended three episodes short, so Ulrich and Nichols weren't able to see their characters through to the end of their respective stories. 
But to remedy that, the actors will return next season and finish the episodes they were meant to be in. In an interview with Entertainment Weekly, showrunner Roberto Aguirre-Sacasa confirmed the Nichols and Ulrich will return next season, and potentially stay connected to the series. 
"I've talked to all the actors and I called Marisol and Skeet and I said, 'You know guys, obviously we still want to finish the stories we started in the season,' and both of them were like, 'Of course, let's do it,'" he said. "And again, neither Hermione nor F.P., this isn't a spoiler, but they're not dying. My hope is to have them be a part of Riverdale for as long as Riverdale continues."
For Hermione and F.P. fans, Aguirre-Sacasa's revelation is great news. Not only with the two return next season, but there's also a chance they'll make cameos in future seasons.