'Riverdale' Might End After Season 7, Star Lili Reinhart Reveals
'Riverdale' fans might be saying goodbye to the CW series after season 7, according to star Lili Reinhart.
Riverdale has taken fans on a wild journey since its debut in 2017. The Archie Comics adaptation's stories have ranged from high school romances to deadly cults and everything in between. In six seasons, the town of Riverdale became a hot spot for gang wars, mob bosses, and serial killers. It's been destroyed and brought back to life. Still, like all things, Riverdale must eventually come to an end. Neither the CW nor the showrunners have announced the show's swan song, but according to star Lili Reinhart, it might come as early as Riverdale Season 7.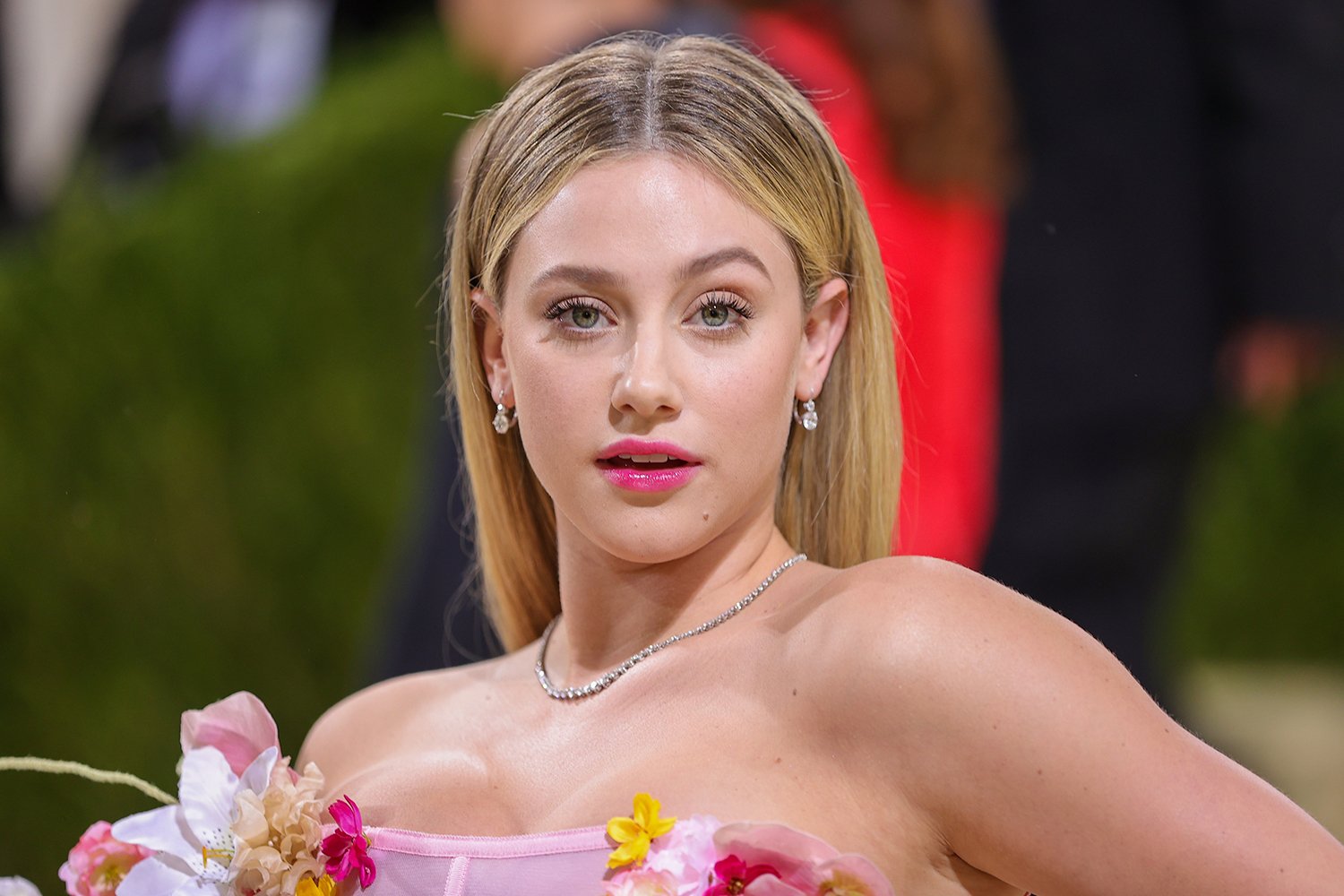 'Riverdale' is currently in season 6
Before anyone can begin to think about what will happen with season 7, Riverdale needs to get through season 6. The CW kicked off a new batch of episodes on Nov. 16. Riverdale Season 6's first five episodes make up a special event set in an alternate universe known as Rivervale, where things are even more sinister and dangerous.
Throughout the event, characters Archie Andrews (KJ Apa), Veronica Lodge (Camila Mendes), Jughead Jones (Cole Sprouse), Betty Cooper (Reinhart), Toni Topaz (Vanessa Morgan), Cheryl Blossom (Madelaine Petsch), and more experience strange happenings all over Rivervale. The Twilight Zone-style tales feature things like witchcraft, ghosts, and the Devil.
Episode 4 of the "Rivervale" event marks a long-awaited crossover with The Chilling Adventures of Sabrina, Riverdale's sister show. Then, the show hits a milestone with episode 5 — Riverdale's 100th episode.
After the first five episodes, Riverdale will take a hiatus until March. At that point, the remainder of season 6 will air on the CW.
Lili Reinhart says if 'Riverdale' Season 7 happens, it could be the last
Reinhart launched an Instagram Live Q&A on Nov. 30, just before the newest episode. Around the 10-minute mark, a fan asked Reinhart if season 6 would be Riverdale's final installment. At first, the actor confidently said it was not the last season, but then she added, "Well, it could be."
The CW has not yet renewed or canceled Riverdale for season 7, so anything can happen. Reinhart said the cast and crew were hopeful for season 7. Then, she whispered that season 7 would "probably be the last one."
It's important to note that Reinhart's statement was not an official confirmation that Riverdale Season 7 would happen or that it would be the final season. That news would have to come from the CW or showrunner and creator Roberto Aguirre-Sacasa.
As far as when fans can expect to hear news about season 7, there's no solid timeline. As Decider pointed out, the CW has previously announced renewals in January and February, so that would likely be the earliest time to hear anything in 2022.
KJ Apa might have made a similar comment in 2020
Rumors of Riverdale's final season have been around since season 5. While the show still has a large fan base and viewership, it's had a considerably long run, so many people wonder when Riverdale's days will end.
Back in 2020, star KJ Apa acknowledged that he couldn't play Archie Andrews forever — and he doesn't want to. Speaking to LA Times, he admitted that he wanted more time and opportunities to do movies.
"I was always kind of scared of that, like, 'Man, I hope I can shoot movies because I don't want to be pegged as Archie for the rest of my life,'" he said.
In that same interview, Apa might have hinted that his Riverdale contract had him signed on for three more years, which would likely mean season 7 in 2023. However, LA Times didn't directly quote the actor, so it's unclear if he really meant three more years or three more seasons.
In any case, the true end of Riverdale is still quite a while down the road. For now, fans can sit back and enjoy the rest of season 6.
Riverdale Season 6's five-episode 'Rivervale' event airs new episodes on Tuesdays at 9 p.m. ET on the CW.