How 'Riverdale' Prepared KJ Apa for Fatherhood
Riverdale star KJ Apa and his girlfriend, Clara Berry, recently welcomed their first child together. And while navigating life as a parent initially felt daunting, Apa suggested his time on Riverdale prepared him for one specific part of it.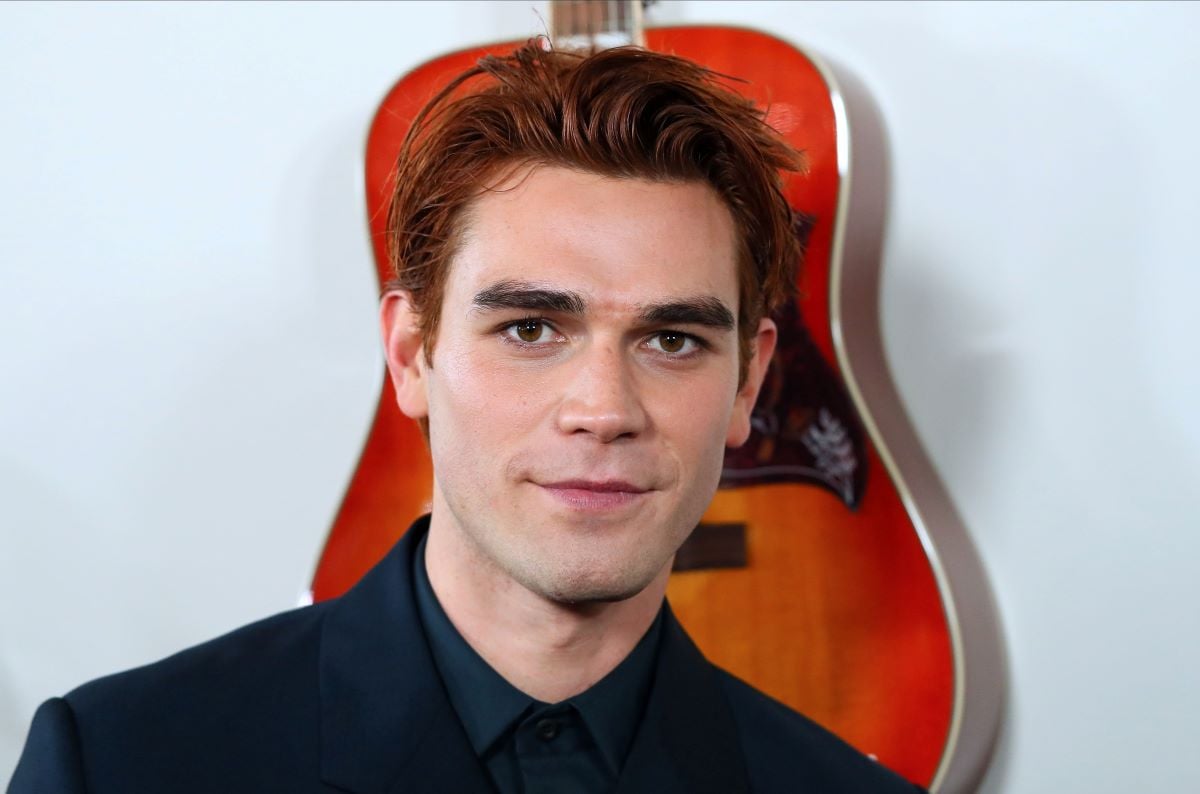 'Riverdale' star KJ Apa became a dad in September
KJ Apa has been dating 27-year-old French model Clara Berry since 2020. In May 2021, the Riverdale star shared a photo of Berry's baby bump on Instagram and confirmed she was pregnant. Over the summer, Apa and Berry posted pictures of her growing belly. And on Sept. 26, the couple announced the arrival of their son.
"Sasha Vai Keneti Apa, born on the 23rd of September," Berry wrote in an Instagram post. "He is a perfect perfection. I am the luckiest to have now two men of my life, filling my heart with this cosmic gigantic vast love."
The couple named the baby boy after Apa, whose first name is Keneti.
KJ Apa reveals how 'Riverdale' prepared him for late nights with the baby
Becoming a parent for the first time can feel daunting. And Apa, 24, told NME that he was bombarded with comments about how his life would drastically change after having a baby.
RELATED: 'Riverdale' Cast Would Have Appeared as Witches in 'Chilling Adventures of Sabrina' Part 5 Says Showrunner
"Before you have a child of your own, you have all these voices telling you what it's going to be like and how your life is going to change," he said. "And definitely I was scared. I don't think you're normal if you don't have a little bit of fear going into such a huge, monumental time in your life."
Apa noted that as soon as he saw the baby and Berry together, "everything kind of fell into place." And when asked about the sleepless nights new parents face, the actor credited Riverdale for conditioning his schedule.
"This show has seriously shaped me into a person that is fine with no sleep," Apa suggested. "We're constantly up all night on this job. No one on this show gets any sleep, so that part for me is easy."
KJ Apa is currently filming in Vancouver
Apa and the rest of the Riverdale crew are hard at work on Season 6 in Vancouver. And to keep his creative juices flowing, the guitar prodigy has been focusing on his music. 
RELATED: 'Riverdale': Camila Mendes, Lili Reinhart, and Madelaine Petsch Bonded Over Their Breakups
"Music has very much been my way to express myself here in Vancouver, while I've been kind of stuck on a show, where as much as I am grateful for it, it's just different," Apa told NME. "When you're on a set, and you're playing a character for so long, there's a lot of rules and guidelines and directions that you have to follow that you don't necessarily get a lot of say in. But music has always been, you know, the one thing that I have full control over."
Apa recently released an album titled Clocks, which features a ballad he performed with Berry called "Beautiful Things."