'Riverdale': 3 Questions Fans Need Answered in the Season 6 'RiverVale' Event
'Riverdale' Season 5 went out with a bang, leaving unresolved plot twists. Here are biggest questions for the season 6 event, 'RiverVale.'
The town of Riverdale has finally settled after a long fight for its life, but things won't stay peaceful for long. Following Riverdale Season 5's cliffhanger ending in early October, the series returns for a brief season 6 event on Nov. 16. The five-episode special will see Riverdale transform into RiverVale, where Cheryl Blossom and Sabrina Spellman stir up trouble. The new storyline will likely come as a welcomed refresh to the series, but season 5 did leave some unanswered questions that Riverdale needs to address during the event.
[Spoiler alert: The following story contains spoilers for the Riverdale Season 5 finale and the Chilling Adventures of Sabrina finale.]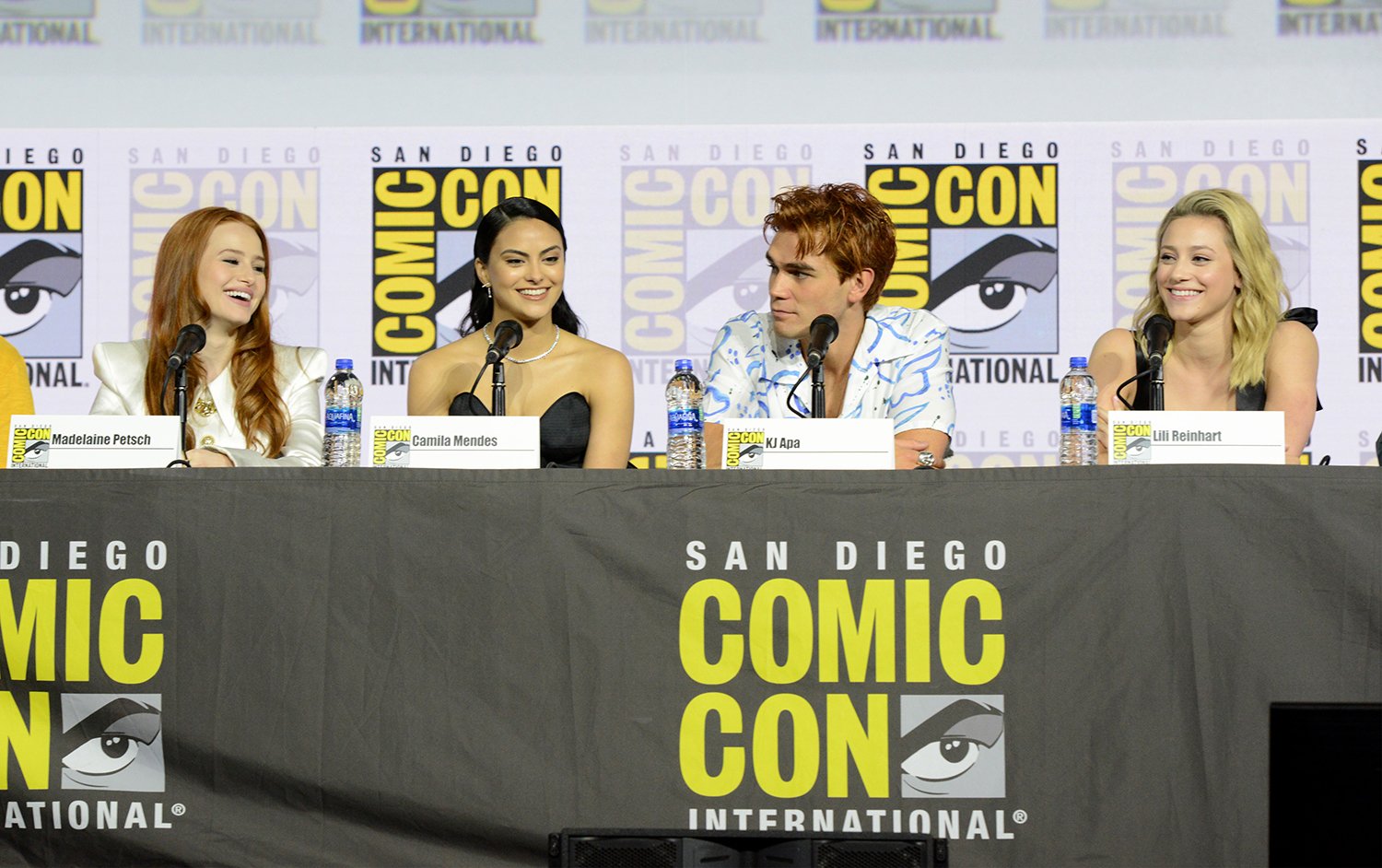 How did Archie and Betty survive the explosion in 'Riverdale' Season 5?
In the season 6 finale, Archie Andrews (KJ Apa) and Betty Cooper (Lili Reinhart) found a bomb in Archie's room moments before it allegedly detonated, but fans never actually saw the explosion. However, we do know who planted the bomb: Hiram Lodge (Mark Consuelos). He left the deadly device as a parting gift after Archie, Veronica Lodge (Camila Mendes), and their friends exiled him from Riverdale at gunpoint.
Archie and Betty were in pretty close range to the bomb, so one would think they were goners. However, Riverdale Season 6 promo images (per TV Insider) show the two alive and healthy, enjoying life in RiverVale. How is that possible? One explanation could be that the bomb was a dud, but anything can happen in Riverdale. Perhaps Archie and Betty escaped somehow.
Thankfully, we already know Riverdale Season 6 will answer this question. As showrunner Roberto Aguirre-Sacasa told Deadline, the explosion will have a "lasting impact" on the characters this season.
How will Sabrina Spellman appear in RiverVale?
Riverdale Season 6 will finally receive the Chilling Adventures of Sabrina crossover fans have wanted for ages, but that comes with its own questions. As fans of the Netflix series may recall, Sabrina Spellman (Kiernan Shipka) died after sacrificing herself to save Greendale from The Void. Now, how is it possible that the teenaged witch could appear in Riverdale?
Sabrina is a witch, after all, so it's very well possible that someone resurrected her. Otherwise, RiverVale's story could potentially fall elsewhere in Sabrina's timeline. In any case, the CW has already revealed that Sabrina will help Cheryl Blossom (Madelaine Petsch) with her curse on Riverdale. Could this mean that the Blosson family has roots in witchcraft, too?
"We've been talking about having Sabrina visit Riverdale since season 1, so it's thrilling that this is finally happening, as part of our 'RiverVale' special event," Aguirre-Sacasa told Entertainment Weekly. "It's also perfect that she shows up to help Cheryl Blossom during her hour of greatest need. Everyone on set lost their minds — I think fans will, too. It's really fun and special."
Has Hiram Lodge really left Riverdale for good?
Hiram Lodge has tormented Riverdale since season 2, so it's hard to believe that the kingpin would really be gone for good. His final act against Archie is proof that he'll never stop trying to take down Riverdale, even after his exile. Given his power, it would be plausible to think he can somehow mess with the town from afar.
Fortunately for Riverdale, Consuelos did confirm after season 5 that he stepped away from the cast. However, the actor never said he wouldn't return someday. Plus, Aguirre-Sacasa has already indicated that he'd like to see Consuelos in a guest spot in the future.
"From the moment Mark joined us, he was up for literally anything, a hundred percent committed to making Archie's life a living hell. And what's funny is, Mark couldn't be more different from Hiram. A classy pro and the sweetest guy, always looking out for everyone," he said, per Deadline. "We wish Mark the best and hope this isn't the last we've seen of Hiram Lodge."
Riverdale Season 6's five-part RiverVale event begins on Nov. 16 at 9 p.m. ET on the CW.