'Riverdale': What Is Rivervale? Fans Have Theories, From a Coma Dream to an Eldritch Terror
Now entering: Rivervale. The premiere of Riverdale Season 6 brings fans to an alternate universe where the town of RiverDale is actually the town of RiverVale, and things take a turn for the supernatural. If we thought Riverdale was dangerous, Rivervale is much, much worse. But how did the CW's Archie Comics adaptation get to this twisted universe? Some Riverdale fans already have a few theories on why Rivervale exists.
[Spoiler alert: The following story contains spoilers for Riverdale Season 6 Episode 1, "Chapter Ninety-Six: Welcome to Rivervale."]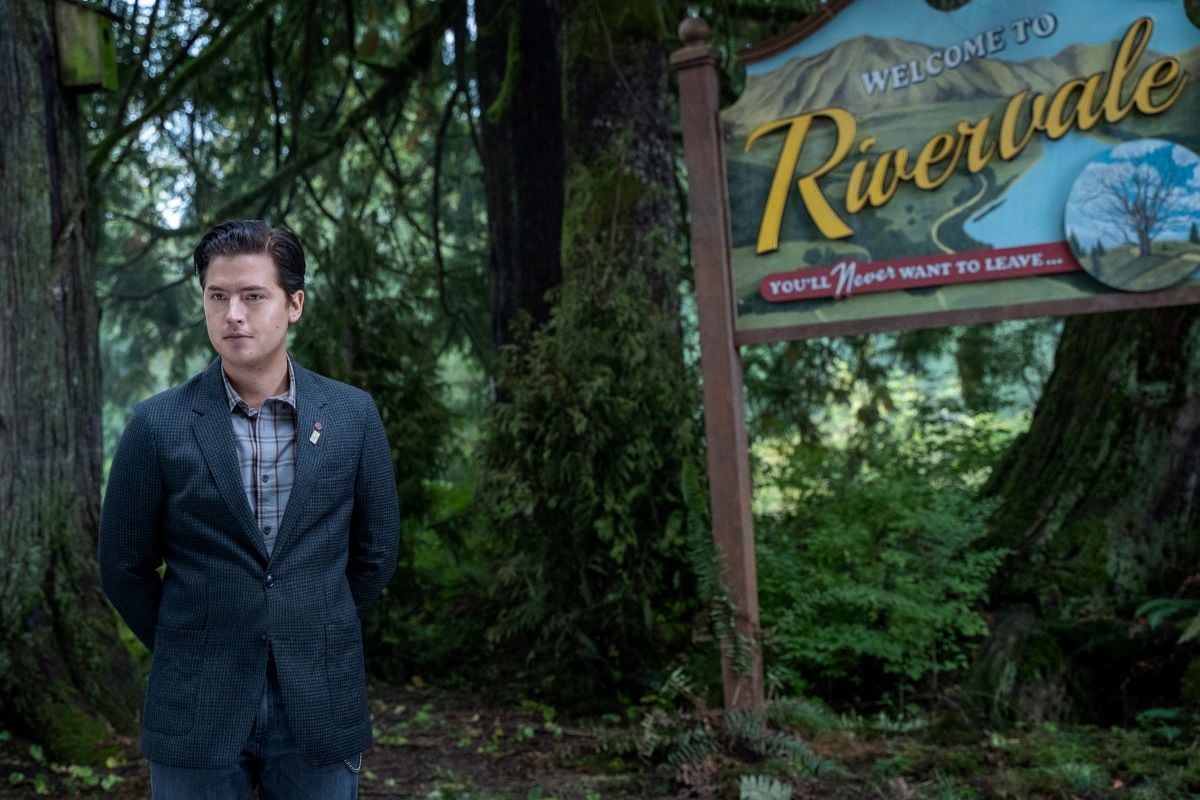 'Riverdale' Season 6 enters an alternate universe called Rivervale
Riverdale Season 6 begins with Jughead (Cole Sprouse) posing as a Rod Sterling-type narrator in a Twilight Zone homage. He catches viewers up to speed on Rivervale's residents, including himself. He and Tabitha (Erinn Westbrook) move in together, while Reggie (Charles Melton) and Veronica (Camila Mendes) become the town's power couple. Meanwhile, Toni (Vanessa Morgan) and Fangs (Drew Ray Tanner) are raising their child, Anthony.
Oh, and that bomb that seemingly killed Betty (Lili Reinhart) and Archie (KJ Apa) in the season 5 finale? That never happened.
Early in the premiere, Archie awakens from a nightmare and tells Betty he dreamt a bomb went off, and the town was called Riverdale. That suggests to fans that Rivervale is some type of alternate universe. However, some things from season 5 have carried over, like Cheryl (Madelaine Petsch) succeeding Thornhill from the town.
'Riverdale' fans have theories about the existence of Rivervale
It's not yet clear how Riverdale turned into Rivervale, but fans have some ideas. In a Reddit discussion of the premiere, some users suggested that Archie or Betty might be in a coma from the explosion, and Rivervale is one elaborate dream. (So, his dream about Riverdale is a dream within a dream?)
"Oh yep, the ticking of the bomb is still there. Definitely a coma dream," one user wrote, referring to the sound Archie and Betty hear in his room in the premiere.
Another theory suggests that Jughead could be writing another book. After all, it wouldn't be the first time on Riverdale that the character narrates his own story.
"Maybe Rivervale is a book that was written by Jughead, hence why he's been narrating the Rivervale story so far. Maybe some parts of his story, such as the new couples and Betty getting pregnant, are true, but the remainder or what happened so far in Rivervale is just part of his new story/book," another Reddit post read.
Interestingly, a third Rivervale theory ties into a Riverdale sister show, Chilling Adventures of Sabrina. It all comes back to the eight Eldritch Terrors — immortal and inhuman entities that can destroy the world. As fans of the Netflix series may recall, Sabrina Spellman (Kiernan Shipka) dealt with a terror, The Perverse, that altered Greendale's reality.
"What if Rivervale is an Eldritch Terror?" a Reddit user wrote.
This theory could certainly make sense, as the "Rivervale" event will soon bring Sabrina in for a crossover. Perhaps she'll help destroy the entity.
Creator Roberto Aguirre-Sacasa teased what to expect from the rest of the 'Rivervale' event
Whatever the case may be with Rivervale, Riverdale showrunner Roberto Aguirre-Sacasa teased that it will only get darker. He told Variety that dangers from season 5 will return, including the Trash Bag Killer and Abigail Blossom's curse. Plus, the characters will continue to show their sinister sides.
"We allowed ourselves to push characters a little bit further and go a little bit more extreme. Like for instance, in [Episode] 602, you'll see different sides of Veronica and Reggie, you'll see a different side to Tabitha and Jughead," Aguirre-Sacasa explained. "Everyone gets to be the darkest version of themselves in Rivervale, which is fun."
Riverdale Season 6's five-part "Rivervale" event airs on Tuesday nights at 9 p.m. ET on the CW.