When Is the 'Riverdale' Season 4 Finale? The Current Cycle Has Been Cut Short
Riverdale Season 4 isn't on tonight, April 22. But we haven't seen the last episode of the current cycle just yet. After the brief hiatus this week, The CW series will return with a new episode on April 29. That said, the show has been affected by the coronavirus (COVID-19) pandemic. So when is the Riverdale Season 4 finale now? The air date has been moved up, but cable cutters will be able to enjoy the fourth season on Netflix sooner.
How many episodes are left before the 'Riverdale' Season 4 finale?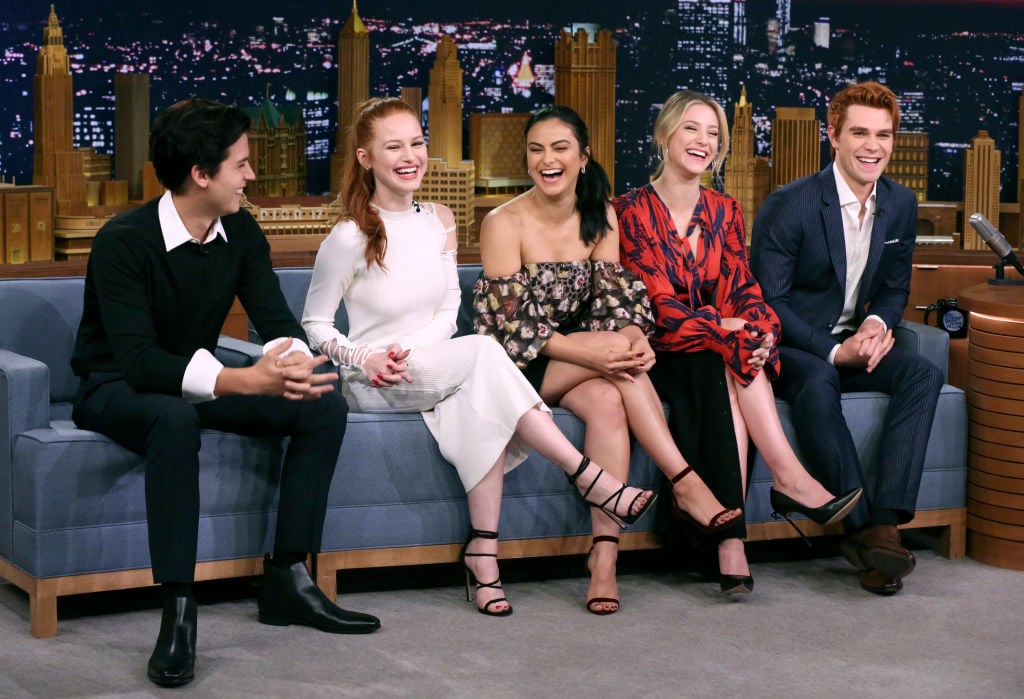 On March 11, Riverdale shut down production after a crew member came into contact with someone who tested positive for coronavirus. Per Deadline, Warner Bros. TV said in a statement:
The team member is currently receiving medical evaluation. We are working closely with the appropriate authorities and health agencies in Vancouver to identify and contact all individuals who may have come into direct contact with our team member. The health and safety of our employees, casts and crews is always our top priority. We have and will continue to take precautions to protect everyone who works on our productions around the world. Out of an abundance of caution, production on Riverdale is currently suspended.
Then according to TVLine, Riverdale Season 4 originally had 22 episodes planned. However, only 20 were finished filming when production was suspended.
Meanwhile, on April 18, writer Ted Sullivan confirmed Riverdale Season 4 will end with 19 episodes total when a Twitter user asked about a Toni Topaz (Vanessa Morgan) backstory.
"The pandemic derailed production & there was a heavy Toni ep coming up. We'll still do it, but you'll have to now wait for S5 instead of S4," Sullivan wrote. "S4 is unfortunately now shorter, ending w 419 (which I wrote with James DeWille & directed by @madchenamick). But it has a fun cliffhanger!"
With Riverdale Season 4 ending with episode 19, we know there are only two installments left. Nevertheless, Sullivan hinted the final two episodes — and the start of Riverdale Season 5 — will be worth the watch.
"This season will continue for two more episodes! 418 is a really awesome one by @ArianaJackson & @BrianEPaterson. So creepy & cool," Sullivan tweeted. "And James DeWille & I wrote 419, which builds to a fun cliffhanger that will make you clamor for S5 (with 20-22 starting that)!! Airdates soon!"
The 'Riverdale' Season 4 finale air date and time
Now when will the Riverdale Season 4 finale air? The last episode of the season was expected to be released on May 13, 2020. However, with the current cycle cut by four episodes and The CW adding mini-breaks between recent episodes, the schedule has been thrown off.
As of this write-up, the network has yet to make an official announcement in regards to the Riverdale Season 4, Episode 19 premiere date. But the Netflix release date could still give viewers some insight.
According to Entertainment Weekly, Riverdale Season 4 will be on Netflix starting Thursday, May 14. The current deal between Netflix and The CW allows full seasons to be added to the streaming platform eight days after the finale airs live. So given this information, it's likely the Riverdale Season 4 finale will drop on Wednesday, May 6 at 8 p.m. EST.
With only two episodes left in Riverdale Season 4 and the promise of a cliffhanger in the new finale, fans can't wait until the fifth season returns to The CW. So stay tuned.
Read more: The 'Riverdale' Season 4, Episode 18 Promo Teases Betty and Archie's Romance When the CW Series Returns