'Riverdale' Season 5 Will Jump 5 Years Into the Future
Riverdale has always been a show that fans theorize over with ease. Season 4 has certainly given fans plenty of mysteries to speculate, including one around the idea that Season 5 could place the students of Riverdale High five years in the future.
Skeet Ulrich, who plays the former Southside Serpent turned Sheriff of Riverdale, F.P. Jones, just confirmed what fans had been hoping was true.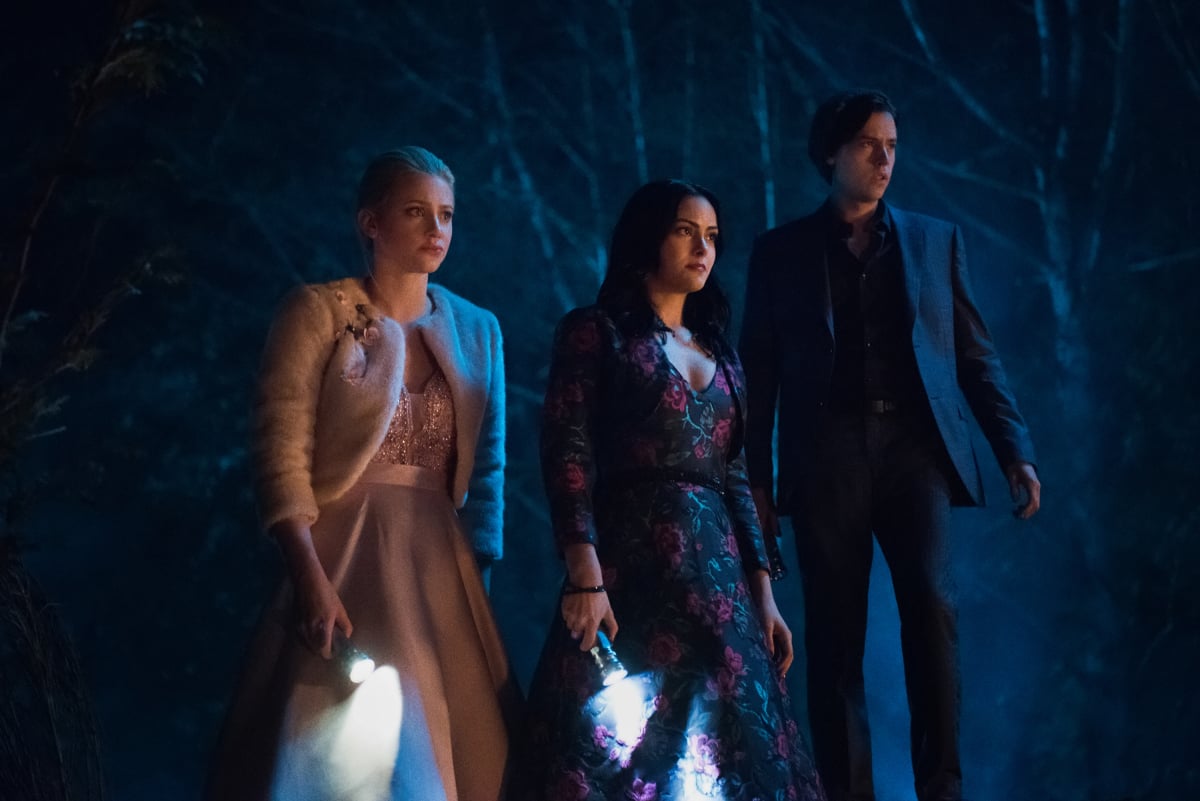 Fans have been speculating 'Riverdale's time jump
In February 2020, TVLine reported a blind item that said: "the producers of an established series are toying with the idea of ending the current season with a massive timeline shift." The source reported the time jump in consideration was five years — something that would have "enormous implications for a number of the show's current storylines and characters."
It would make sense for Riverdale to be the show that featured a time jump like that. The idea wouldn't be too far-fetched, considering the plots Riverdale has featured thus far throughout it's run on The CW. Plus, fans are on board and have already started to theorize the many ways a five-year-jump in time could work given the plot of Season 4.
What 'Riverdale' would look like 5 years in the future
In Season 4, the students of Riverdale High are seniors, which would mean next year, everyone will be off to the college of their choice. It would be quite a feat for showrunners to take on writing story arcs for each character at their respective schools. "A time jump is the best way to do it," said one fan on Twitter. "They can't follow [Betty, Archie, Veronica, and Jughead] to a bunch of different schools. There will be a mystery/problem that brings them all back to Riverdale after college and the show will continue from there."
Another fan was convinced Riverdale would include a lapse in time because of the departure of Marisol Nichols and Skeet Ulrich, who play parental roles in the series. "The parents are leaving because of the time jump, the kids are gonna be adults now so there's no need to focus on the parents anymore," they tweeted.
Fans are also convinced that Riverdale will jump ahead in time because of Katy Keene, a series that takes place in the same universe, five years in the future.
Skeet Ulrich confirmed 'Riverdale's five-year time jump
Ulrich spoke with The Today Show in Australia about his role as Jughead's father and his decision to leave the series. "I love everybody to do with that show," Ulrich said. "It's the longest I've ever played one part, the longest I've been with a group of people, I'm very fond of them all. Creatively, I'm just ready to do other things." 
Then, Ulrich confirmed what many fans had been speculating. "I know they want to take the show in a little bit [of a] different direction next season, too, and jump five years ahead," he said. "It just seemed like the right time to move on."
According to Ulrich, Riverdale will be jumping ahead five years in Season 5! But will fans get a glimpse into the future during the Season 4 finale? Tune in to Riverdale on Wednesday, May 6, to find out.
Up Next: 'Riverdale': Fans Think These Villains Are Behind the Voyeuristic Porch Tapes