'Riverdale' Season 5: Will Toni Topaz Finally Get the Backstory She Deserves?
Will Toni Topaz (Vanessa Morgan) get her backstory in 'Riverdale' Season 5? Here's what the team says about the character moving forward.
We've waited far too long for Toni Topaz's (Vanessa Morgan) backstory on Riverdale. Toni first appeared in the second season and she was quickly bumped up to series regular status. However, we're now about to head into the show's fifth season and the character is still shrouded in mystery. So will Riverdale Season 5 finally delve deep into Toni's background? Here's what we know so far.
'Riverdale' Season 5 could highlight Toni Topaz's backstory
When Toni was first introduced to Riverdale, fans weren't given much information about the new character beyond her relationship with Cheryl Blossom (Madelaine Petsch). No one knows how Toni got involved with the Southside Serpents, who her parents are, and ultimately, what makes her tick. 
Even Morgan wished she knew more about her character's background during an interview with Entertainment Tonight in March 2019. "I literally know nothing about my background," Morgan said at the time. "I find I know a little bit of every other characters' background … What happened to my parents? Do I have siblings?"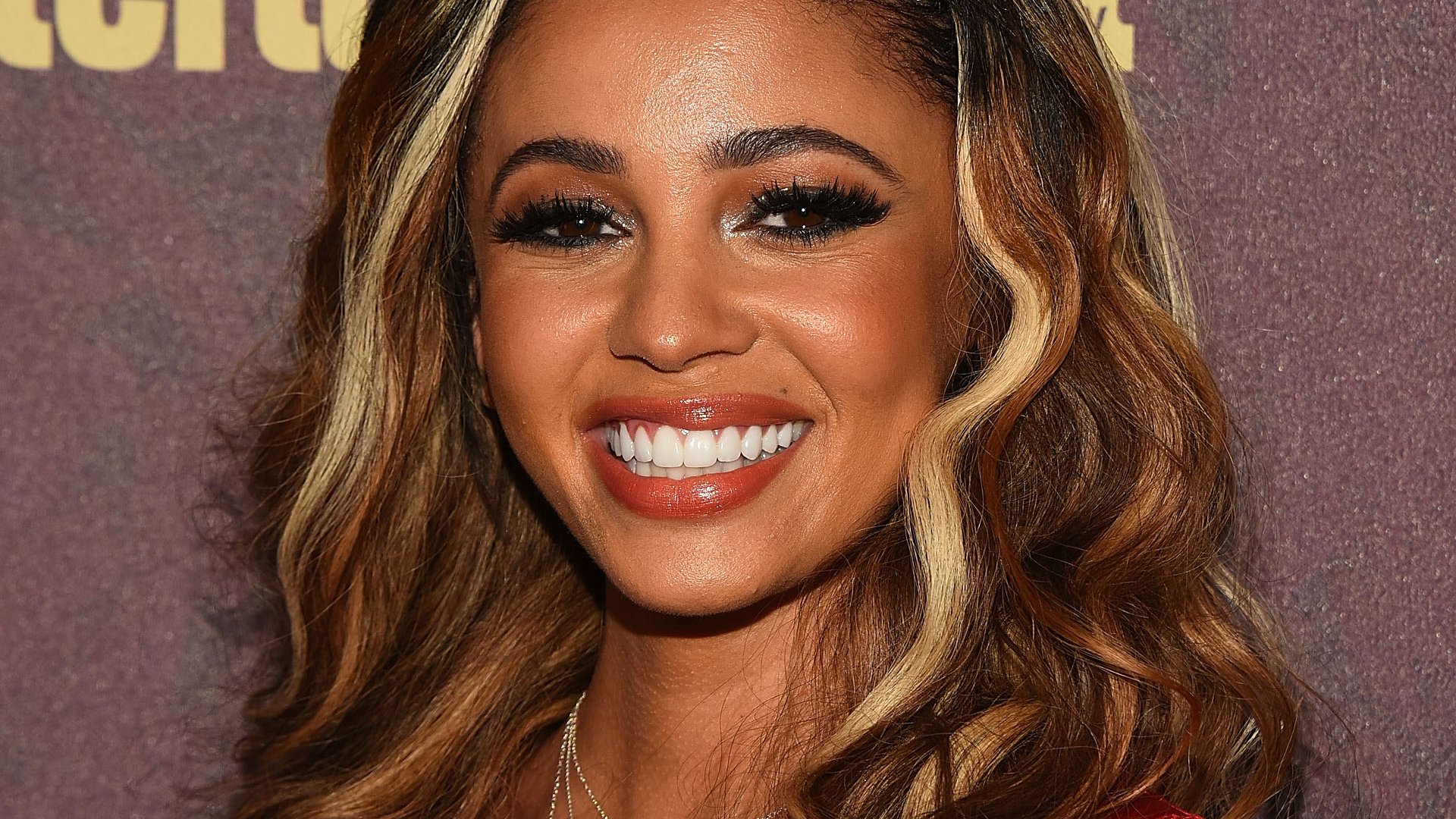 Nevertheless, it's possible fans will finally learn more about Toni when Riverdale Season 5 returns. In April 2020, writer Ted Sullivan hinted there was supposed to be a "heavy Toni" episode toward the end of season 4. However, the fourth season was cut short because of the coronavirus (COVID-19) pandemic. But Sullivan reassured viewers it would air in season 5. 
Meanwhile, creator and executive producer Roberto Aguirre-Sacasa revealed Toni's family may pop up in Riverdale's upcoming prom episode in season 5. In May 2020, he told Entertainment Tonight:
You know, Cheryl and Toni — it's interesting. In the prom episode, we sort of play them a little bit as Romeo and Juliet. Which is to say that Cheryl finds out that Toni's family has some pretty strong opinions about Toni dating Cheryl. And we find out that Toni's family hasn't even known that Toni has been dating Cheryl, so they've got some star-crossed drama coming up soon too.
Vanessa Morgan speaks out against 'Riverdale'
For now, the Riverdale fandom patiently waits for Toni to receive a backstory that exists beyond helping Cheryl grow as a character. Then on May 31, Morgan spoke up about the portrayal of Black people in the media, which includes the teen drama. Morgan wrote on Twitter:
Tired of how black people are portrayed in media, tired of us being portrayed as thugs, dangerous, or angry scary people. Tired of us also being used as sidekick non-dimensional characters to our white leads. Or only used in the ads for diversity but not actually in the show. It starts with the media. I'm not being quiet anymore.
Later, Morgan admitted she felt like Toni was the "token biracial bisexual" on Riverdale. The actor also revealed she is the "only black series regular but also paid the least." 
Then Morgan promised to continue fighting for roles that properly represents the Black community. 
"To my black fans, I have now made it my purpose to fight for us," Morgan wrote. "To the six year old me who had no role model that looked like me on TV. This is for you. We aren't your token black non dimensional characters. This is being black in Hollywood. I will fight for YOU."
In a separate tweet, she added, "And I will no longer take roles that don't properly represent us. PERIOD."
Roberto Aguirre-Sacasa says 'Riverdale' will do better 
Following Morgan's statements and outpouring support from Riverdale fans, Aguirre-Sacasa apologized and promised to "do better" moving forward.
"We hear Vanessa. We love Vanessa. She's right," Aguirre-Sacasa wrote on Instagram and Twitter. "We're sorry and we make the same promise to you that we did to her. We will do better to honor her and the character she plays. As well as all of our actors and characters of color."
He continued, "Change is happening and will continue to happen. Riverdale will get bigger, not smaller. Riverdale will be part of the movement, not outside it. We know where the work must happen for us. In the writer's room."
When Toni's backstory is explored in Riverdale Season 5, we hope The CW series keeps their promise and Morgan's character will finally be fleshed-out. So stay tuned.
Check out Showbiz Cheat Sheet on Facebook!