'Riverdale' Season 5 Will Bring Someone Back From the Dead, But Who?
Archie, Jughead, Veronica, and Betty will see a significant time-jump when Riverdale returns for season 5. But while the crew navigates their new lives as adults, it seems someone from their past may come back to haunt them.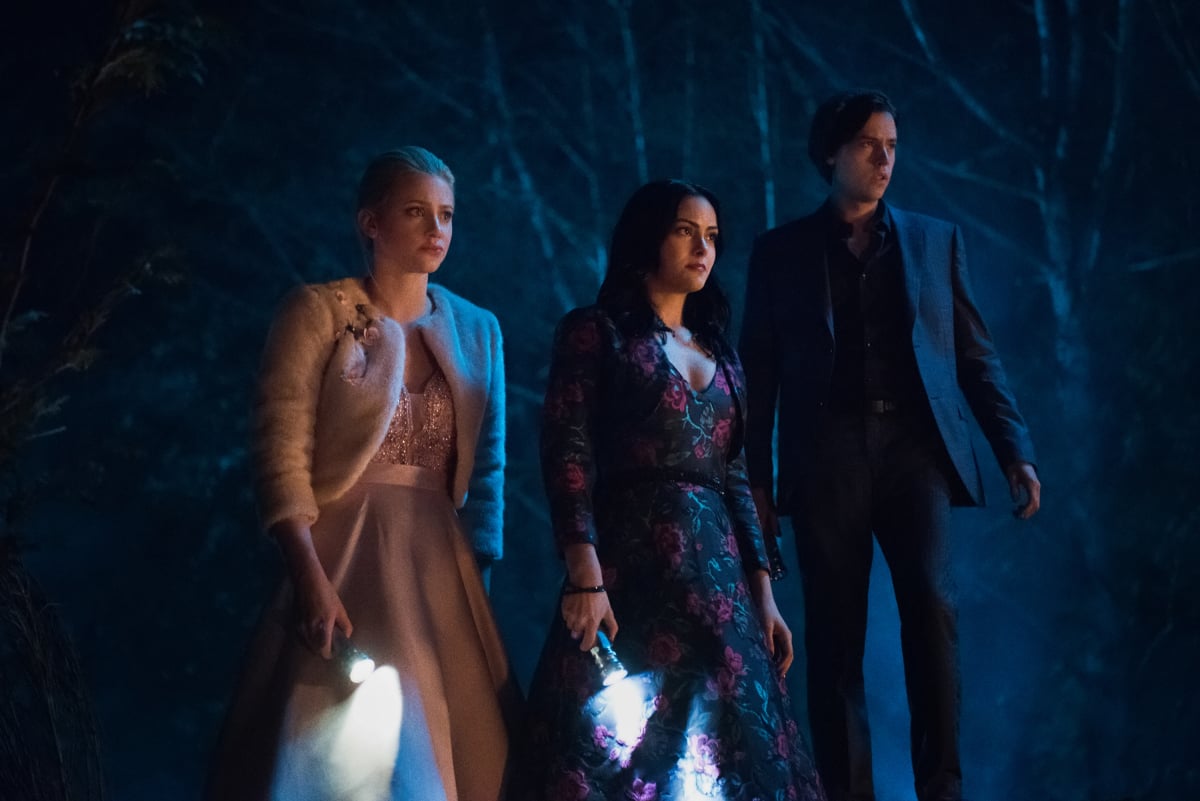 'Riverdale' will flash-forward in season 5
Riverdale was still in production when the COVID-19 pandemic shut everything down. As a result, season 4 ended prematurely. 
So when the CW series returns for season 5, fans will get to see the final episodes tying up the mystery of Mr. Honey and the creepy videotape deliveries. But after the first handful of episodes, viewers will see the Riverdale story take a time jump. 
"Season five, we're actually doing a, I believe, seven-year time jump into the future," Lili Reinhart said in an interview with The Tonight Show with Jimmy Fallon. "So, we're not going to be teenagers anymore – I think it will be nice to play an adult. But I also really appreciate that Roberto, our showrunner, was like, 'Yeah, let's, like, revamp.' We're not just stuck in high school for seven seasons."
'Riverdale' showrunner teases a season 5 blast from the past
In a recent post on Twitter, Riverdale showrunner Roberto Aguirre-Sacasa teased fans with a photo of a hand reaching beyond the grave. "Nothing stays buried forever," he captioned the picture. "Season Five coming soon."
The tweet suggests that some character that was presumed dead on the show may come back to haunt Riverdale. Aguirre-Sacasa also added a number of different emojis in his tweet, including a graduation cap, a symbol of death, and a wedding ring. And it left some fans wondering if they were a hint at what's to come in the new season. 
Who could it be?
Plenty of characters have died on Riverdale. So if someone is indeed coming back from the dead, there's a long list of people it could be.
The most plausible zombie is Jason Blossom, Cheryl's (Madelaine Pesch) twin brother who was killed by their dad in season 1. At the end of the third season, Cheryl brings Jason's preserved corpse home and treats him like he's still alive. 
But as fans know by now, Riverdale doesn't always do plausible things. The show could potentially bring back any of the other characters that have been killed off. 
There's Mrs. Grundy, the teacher Archie had a fling with in Season 1; Dilton Doily who took poison as part of the Gryphons and Gargoyles game; Hal Cooper, Betty's serial killer father who was killed in Season 4; Edgar Evernever, the cult leader who was killed by Alice; and Mr. Chipping, the Stonewall Prep teacher who threw himself out of a window for no apparent reason. 
But that's not the end of the list. And the hand reaching out from beyond the grave could be anyone. Fans will just have to wait until season 5 drops on Jan. 20, 2021 to find out.