'Riverdale' Season 6 Spoiler: Is This Fan-Favorite Character Dead? Episode 2 Ending, Explained
Rivervale has claimed its second victim. Riverdale Season 6 Episode 2 continued the story of Riverdale's alternate universe, known as Rivervale, where nobody is safe from demise. This time, a sinister ghost tormented the town, leading to a shocking sacrifice from one fan-favorite character. But is this really the end for the beloved Rivervale resident? Here's what happened at the end of episode 2 — and what could happen going forward.
[Spoiler alert: The following story contains spoilers for Riverdale Season 6 Episode 2, "Chapter Ninety-Seven: Ghost Stories."]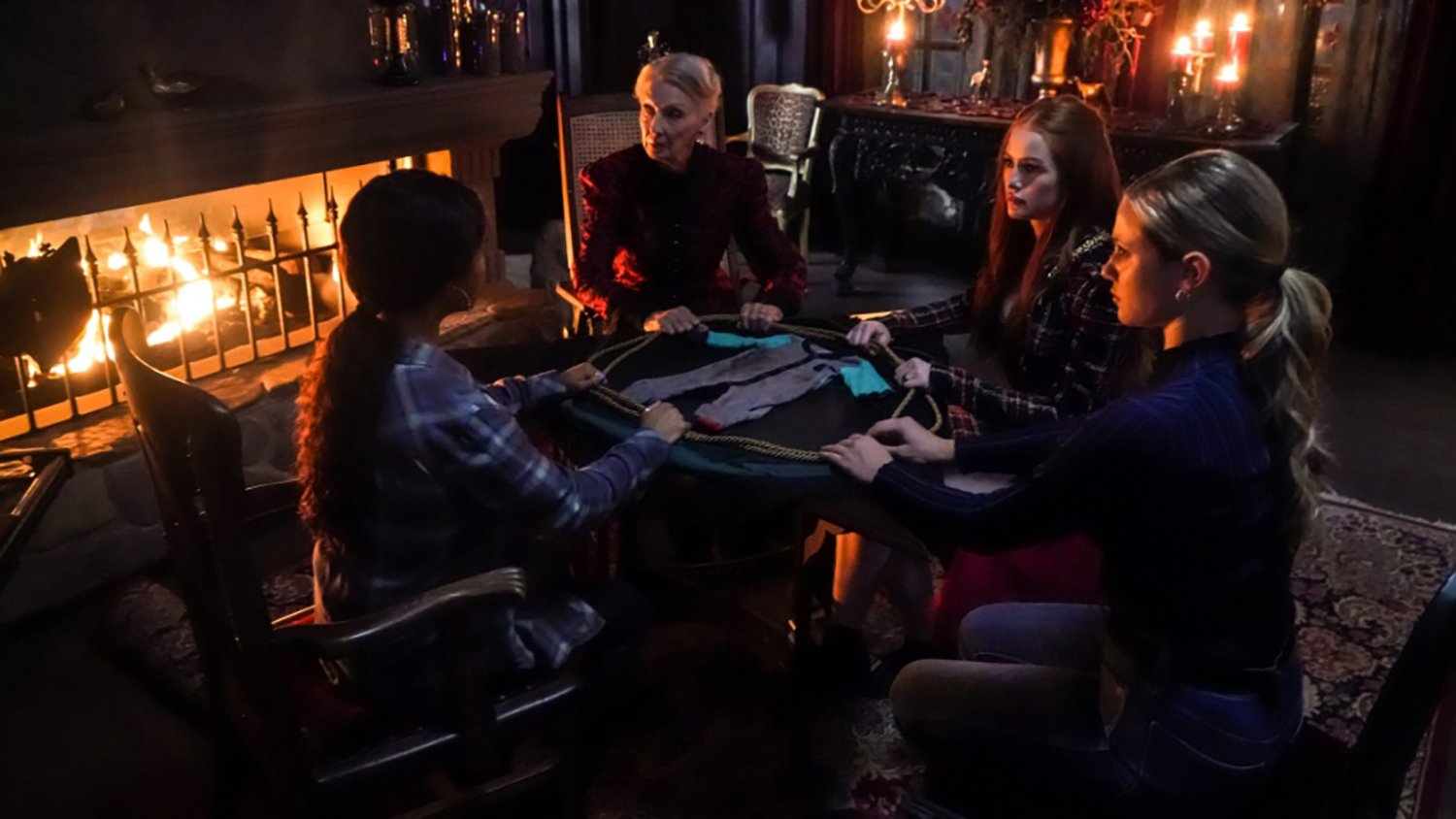 Toni Topaz sacrifices herself in 'Riverdale' Season 6 Episode 2
The episode begins with a deadly brawl between the Serpents and the Ghoulies. While defending her gang, Serpent Queen Toni Topaz (Vanessa Morgan) accidentally kills Danny Dickenson, the son of criminal Darla Dickenson (Azura Skye). Months later, Toni still feels immensely guilty. Then, things in Rivervale take a turn for the ghostly.
A mysterious woman in black emerges from Sweetwater River. First, she attempts to drown Betty's (Lili Reinhart) niece, Juniper, at Thornhill, but Cheryl (Madelaine Petsch) stops her. The ghostly figure then successfully drowns a Serpent teen, and Toni discovers that it's the work of La Llorona — a spirit who takes the life of children.
La Llorona moves on to Betty and takes her pregnancy away. Finally, when the spirit threatens to take Toni's baby Anthony, she becomes desperate to put an end to the terror. Toni turns to Cheryl for help with a séance to speak to La Llorona. They learn that she was once a maternity nurse blamed for the death of several infants and drowned by the townspeople. Additionally, La Llorona tells them who summoned her — Darla.
Lla Llorona manages to steal Anthony and take him to Sweetwater River, but Toni strikes a deal with the ghost to make up for killing Danny. She would take the nurse's place as La Llorona in exchange for sparing Anthony. Toni asks Betty to take care of Anthony before the ghost takes over her body. Finally, Toni enters the river, doomed to suffer the same drowning fate.
Vanessa Morgan says Toni 'evolves' in season 6
If Toni's fate is anything like Archie's (KJ Apa) in episode 1, then it seems she's definitely dead and out of the picture — at least for now. Showrunner Roberto Aguirre-Sacasa confirmed to Entertainment Weekly that these early deaths in season 6 will carry on and affect the rest of the five-episode "Rivervale" event. They may even remain into the rest of season 6 when Rivervale turns back into Riverdale, but it seems likely the characters will return in some way.
Interestingly, Insider's recent interview with Morgan may have provided some clues about her character's future. She explained that Toni would "evolve in a very protective, mother bear way" and show off her maternal side. Of course, Morgan could have been referring to the events of Riverdale Season 6 Episode 2. However, it could also mean there's more in store for Toni later.
"We're going to see her really standing up, especially for being the queen of the serpents, running a gang, and in her household as well," she added.
'Riverdale' fans are predicting Rivervale's next victim
Aguirre-Sacasa has already warned fans that the "Rivervale" event will kill off quite a few characters. So, many viewers are predicting who will become the next victim. On Reddit, some viewers have suggested that one character will die in each of the five episodes, including names like Kevin (Casey Cott), Reggie (Charles Melton), and Veronica (Camila Mendes).
Tune in to Riverdale Season 6's "Rivervale" event on Tuesday nights at 9 p.m. on the CW.