'Riverdale': How the Show Is Responsible for Camila Mendes and Charles Melton Getting Back Together
Riverdale star Camila Mendes is off the market once again. Just a few months after her breakup with Grayson Vaughan, Mendes is officially back together with her Riverdale co-star Charles Melton. Ironically, the show played a role in bringing these two lovers back together.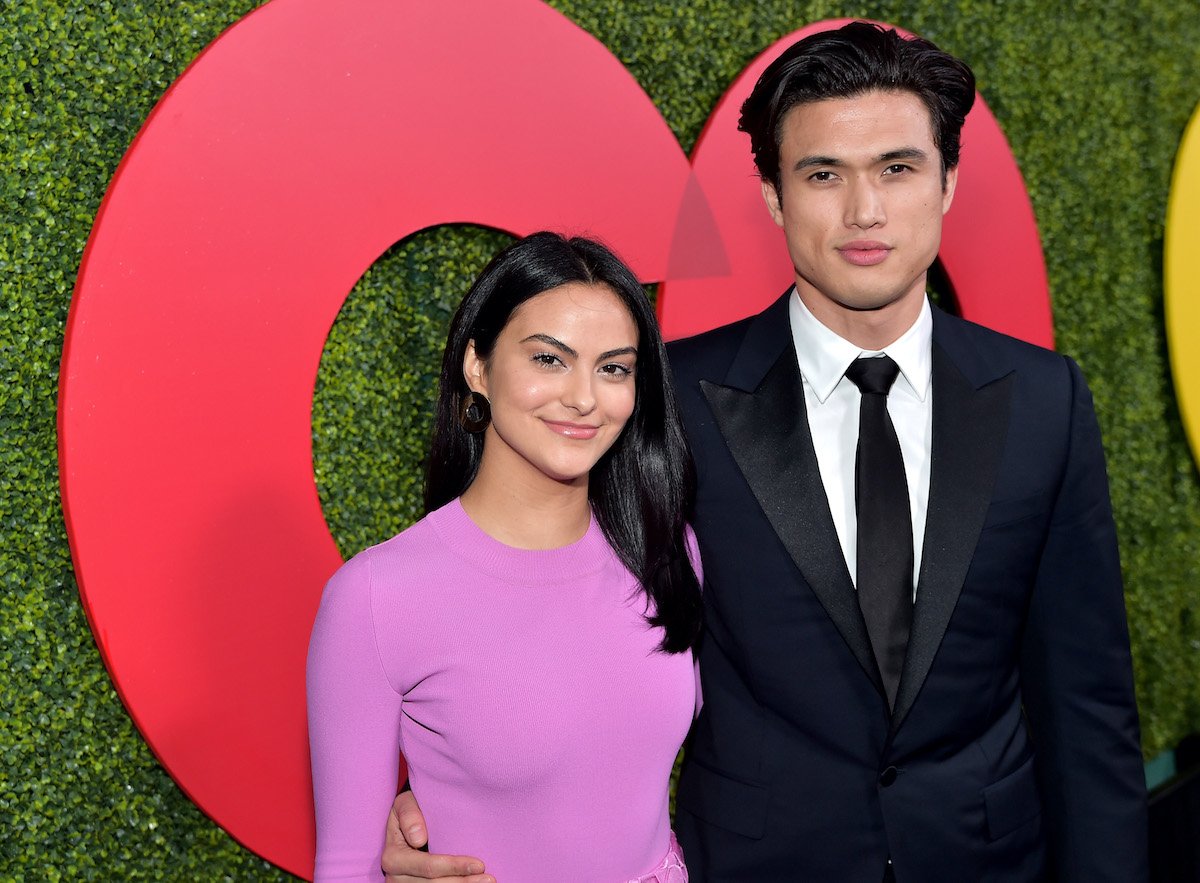 Cast of 'Riverdale' Camila Mendes and Charles Melton reconnect on set 
After their breakup last fall, Melton and Mendes are officially back together. A source close to the couple confirms their break was good for them, but filming the show allowed the co-stars to reconnect. 
"Being around all of their mutual friends and hanging out together often made them realize they still have a strong connection and chemistry," the source told E! News. Filming for "so many hours each day" has shown Mendes and Melton the spark is still there, but they're not diving into anything too serious. 
"It's going well," the source concludes. "They aren't putting too much stress on the relationship." 
Camila Mendes dating Grayson Vaughan didn't last long
When the cast of Riverdale reunited to start filming after a pandemic-related hiatus, Mendes was dating Grayson Vaughan. The photographer worked with Mendes' Riverdale co-star and on-screen boyfriend KJ Apa in the past. 
It's unclear exactly when Mendes and Vaughan started dating. But after less than a year, the two called it quits in a drama-free breakup. According to E!'s source, Vaughan and Mendes' relationship "just ran it's course." 
Allegedly, filming Riverdale had an impact on Mendes' relationship with Vaughan. When production on the new season resumed, the coronavirus (COVID-19) pandemic heavily restricted travel. Ultimately, this limited the amount of time the two could see each other. 
Despite their breakup, the source claims Mendes and Vaughan are "still friends." And while Riverdale is partly to blame for the end of her relationship with Vaughan, the show is also the reason she and Melton are back together. 
Why did Camila Mendes and Charles Melton break up in the first place? 
Mendes and Melton sparked dating rumors in the summer of 2018. Shortly after their one-year anniversary, the two decided to call it quits. 
"Their relationship escalated very quickly and they are taking time now to focus on their work and themselves," a source told E! News in December 2019. "They both have movie projects separately and it's been a lot on both their plates." 
The two were working on Riverdale at the time. Melton was also filming the movie Swing. The source also cited the influence "stress" and "ups and downs" had Mendes and Melton's decision to take a break. 
"Nothing in particular happened," the source concluded. "They just both felt busy and overwhelmed and it was a lot of pressure on them." Regardless, their brief separation worked! Many Riverdale fans are happy to see the Veronica Lodge actor and Melton back together again. 
When will 'Riverdale' be back with new episodes?
Riverdale is currently on a midseason break. But many fans can't help but wonder when The CW show will return with new episodes, especially after "Chapter Eighty-Six: The Pincushion Man," aired on Mar. 31.
Fortunately, fans only have to wait two months until Riverdale returns. New episodes will begin on Wednesday, Aug. 11. Stay tuned to Showbiz Cheat Sheet for updates on all things Riverdale.