'Riverdale' Spoiler: Bughead Stans Are Disgusted With Betty and Archie
After waiting for over a month, Riverdale fans were finally treated to the series' musical take on Hedwig and the Angry Inch. But some viewers weren't ready to see Betty (Lili Reinhart) and Archie's (KJ Apa) friendship take the steamy turn that it did. Bughead stans aren't happy with the duo, and they're sharing their grievances all over social media. 
[Spoiler alert: This article contains spoilers for Riverdale season 4, episode 17.]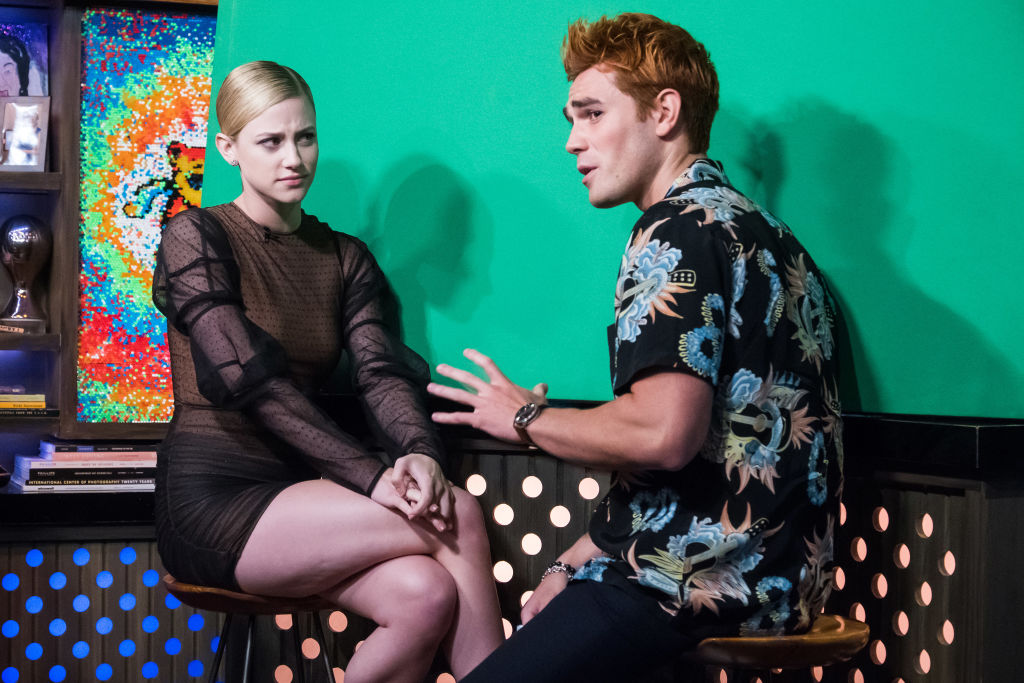 What happened between Betty and Archie in the April 15 episode of 'Riverdale'?
Betty and Archie have been close friends forever, and they've always shared a meaningful connection. In season 1, before Betty fell in love with Jughead (Cole Sprouse) and before Archie fell for Veronica (Camila Mendes), it felt like the two could easily become a couple.
But after meeting Veronica and Jughead, the two went their separate ways romantically, and have remained close friends ever since. However, in episode 15, "To Die For," the two pretend to hook up so that Donna (Sarah Desjardins) will really believe Jughead is dead. While Betty and Archie's kiss is supposed to be a farce, it feels like they have deep-rooted romantic feelings simmering to the surface.
Then in episode 17, after the two get into heated arguments with their significant others, they get together to practice a song for the musical show. While they sing "The Origin of Love," viewers get to see a montage of their sweetest moments. Then, all that pent-up tension comes to the surface, and the two share a passionate kiss. 
Betty and Archie end up reconciling with Jughead and Veronica by the end of the episode, but neither of them discloses the fact that they just made out. 
Bughead stans were not happy 
After all that Betty and Jughead have been through together, especially this past season, Bughead stans were sure the two were the real deal. But after seeing Archie and Betty kiss, they were not happy with the duo. 
"The musical part of the episode was really good! But I didn't like the Betty cheating on Jughead and Archie cheating on Veronica thing…I mean they are best friends this is gonna destroy them," one fan wrote on Twitter. 
"I hate to be like this but no. I will not take or accept any excuses whatsoever of why it was ok for Betty and Archie to lie like that," another fan tweeted. "And continue to do so next episode. They don't get a free pass for hurting Jug and Veronica and ruining so many good things."
The sneak peek for episode 18 of 'Riverdale' teases more Barchie to come
In the trailer for Episode 18, "Lynchian," Archie and Betty are laying in bed (fully clothed) next to each other. "Archie, why are we here?" Betty asks. "I don't know, but it feels nice right," Archie responds, as he pulls her hand in his. 
Bughead stans are already fuming at Betty and Archie's kiss. And if the two continue their secret relationship, their loyalty and integrity will come into question. 
"If Betty continues to kiss or even have sex with Jughead while shes 100% basically cheating on him with Archie I'm gonna be really really heated," one fan tweeted. "Same thing if Archie does that to Veronica."