'Riverdale' Star KJ Apa Appears in LA with Pregnant Girlfriend Clara Berry
Riverdale star KJ Apa is all grown up. The actor, who plays Archie Andrews on the hit CW show, was photographed in LA with Clara Berry. Apa and Berry are expecting their first child together.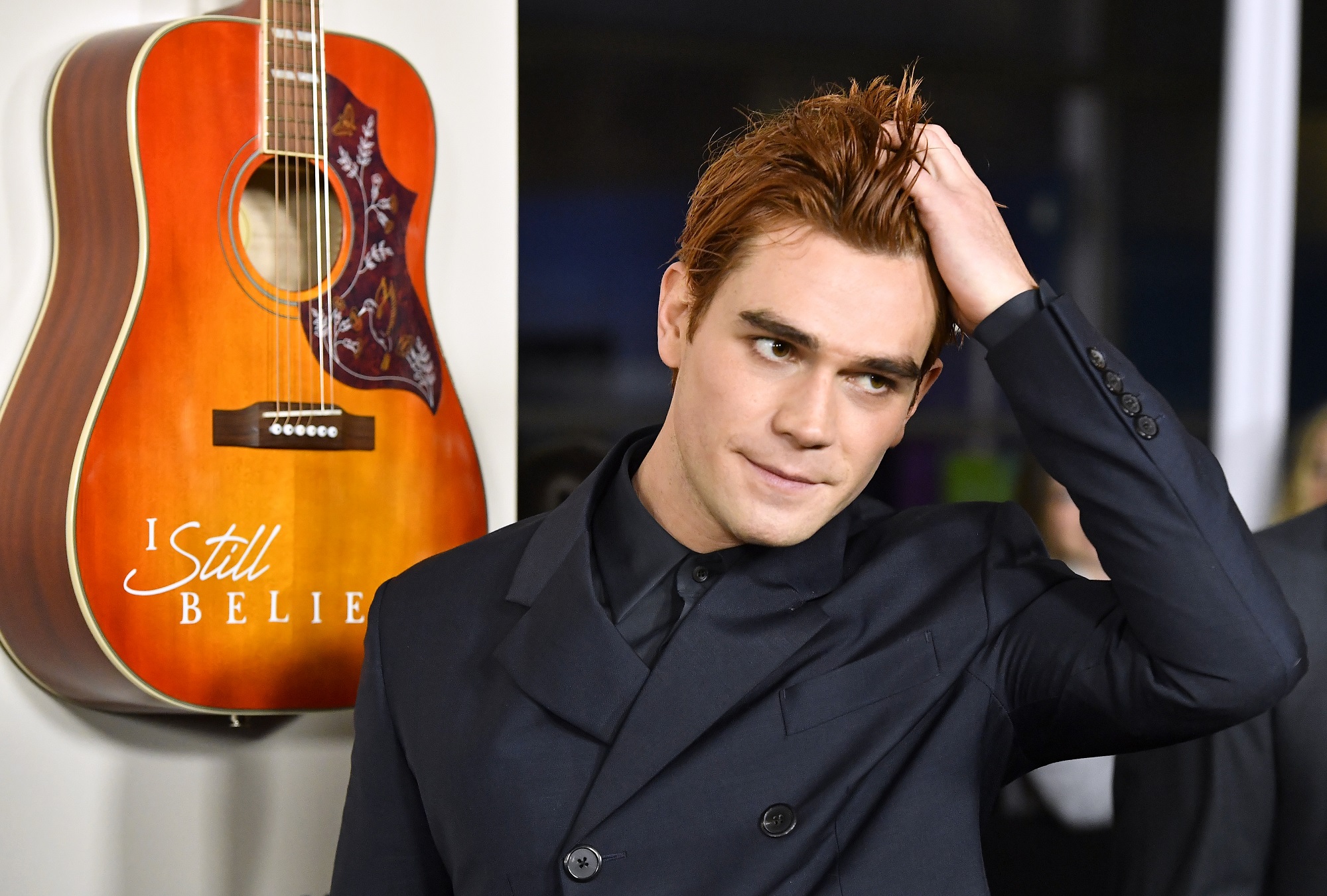 'Riverdale' star KJ Apa and his pregnant girlfriend, Clara Berry, hit the town
Riverdale star KJ Apa and his pregnant girlfriend, Clara Berry, hit the town in LA.
The Daily Mail has exclusive photos of the couple enjoying their night out. Apa was casual in jeans and a T-shirt. Berry, meanwhile, kept it cool with a skin-tight, leopard-print bodysuit that showed off her belly.
This outing marked one of only a handful of times that the pair had been spotted out together.
They're expecting their first child together
According to E! News, KJ Apa only made his relationship with Clara Berry "Instagram official" back in February 2020. Apa posted, then deleted, an Instagram post announcing that Berry was his girlfriend.
Berry, however, was much more public with her relationship with Apa. She frequently posted photos of the two of them together on Instagram.
Many fans didn't think their relationship was "real." In fact, until Apa confirmed Berry's pregnancy in May 2021, fans speculated that the couple had split up for a time.
What's next for Archie Andrews on the show?
The fifth season of Riverdale will return on August 11. Like many other productions, the show was briefly sidelined by the coronavirus pandemic.
When the show returns, Archie Andrews will be escaping from Hiram Lodge's prison.
"In the aftermath of the prison break at Hiram's (Mark Consuelos) jail, Archie (KJ Apa) leads the charge to round up the remaining convicts on the loose. Tabitha (Erinn Westbrook) reaches out for Betty's (Lili Reinhart) help when she realizes Jughead (Cole Sprouse) is missing. When Penelope (guest star Nathalie Boltt) re-enters the fold, Cheryl (Madelaine Petsch) becomes suspicious of her true intentions," reads the synopsis, according to ScreenRant.
RELATED: When Will 'Riverdale' Be Back for Season 5? It'll Be a Long Wait