'Riverdale' Star Lili Reinhart Totally Gets How 'Confusing' Rivervale Is
The Riverdale Season 6 premiere introduced viewers to an eerie alternate reality. According to series star Lili Reinhart, who plays Betty Cooper, the show will eventually go back to its regular storyline. And she admits the whole thing is a little confusing. 
[Spoiler alert: This article contains spoilers for the Riverdale Season 6 premiere.]
'Riverdale' Season 6 picks up in Rivervale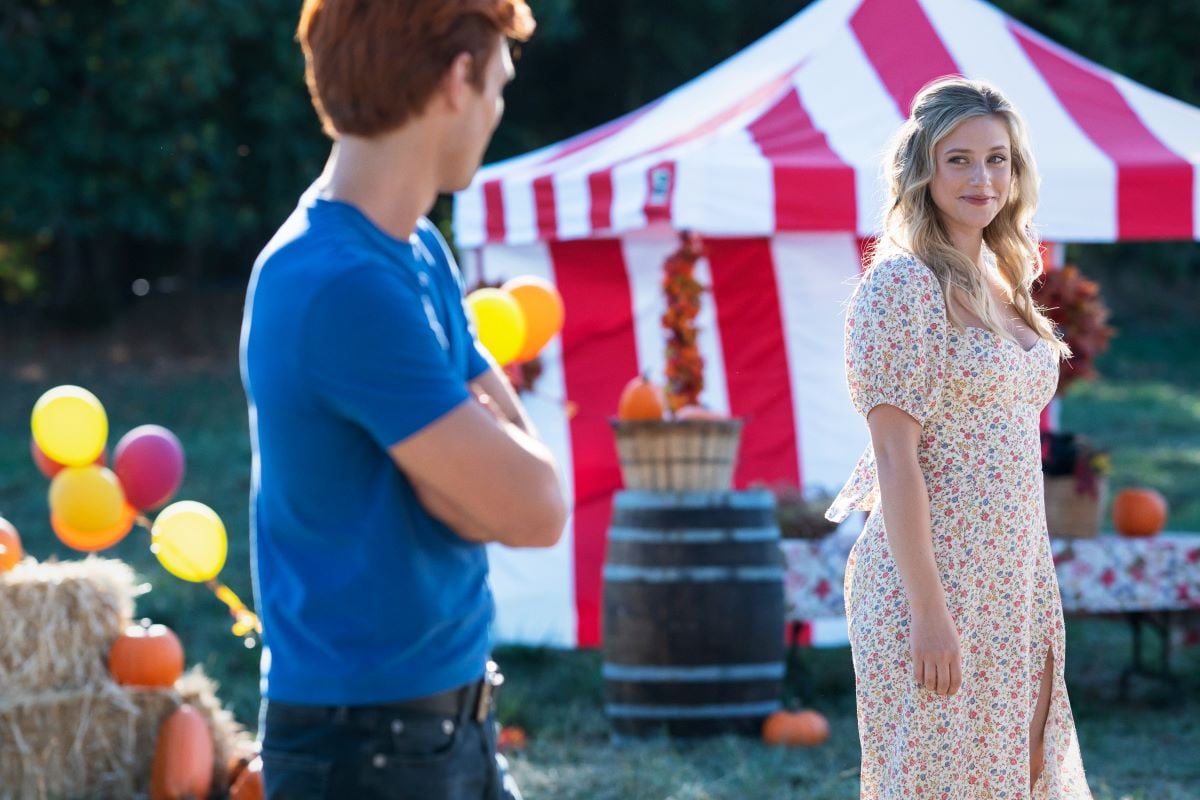 In the first episode of Riverdale Season 6, Jughead (Cole Sprouse) introduces the town of RiverVale and its citizens in a manner reminiscent of The Twilight Zone. Everything seems fine and dandy on the surface, but it becomes clear that this is not the Riverdale fans know as the episode progresses. 
The episode vaguely mentions parts of the season 5 arc. At one point, Archie (KJ Apa) wakes up next to Betty and tells her he had a dream about a town called Riverdale where there was a bomb under his bed. Betty thinks the name "Riverdale" sounds ludicrous, and she dismisses his dream as a passing nightmare. 
In the final scene, the town – who's now indebted to Cheryl Blossom (Madeline Petsch) for doing them various favors – gets together cult style and watches as she cuts out Archie's heart and kills him. 
'Riverdale' star Lili Reinhart knows its a little confusing
The Riverdale Season 6 premiere disconnect left fans with questions about how the "Rivervale" arc would affect the show's ongoing storyline.  And in a recent Twitter post, Reinhart acknowledged the confusion. 
"Season 6 starts off with a special 5 episode event, which takes place in a different 'universe'— RiverVale," Reinhart clarified. "While the rest of the season will air in January. I know it's confusing. But these 5 episodes are a trip- you'll see our characters like never before."
But Reinhart's tweet left fans a little more confused. According to The CW, after the first five episodes, Riverdale is scheduled to return in March 2022, not January. So, unless the network announces otherwise, fans should expect new episodes to arrive in early spring. 
The series showrunner says what happens in Rivervale will affect the rest of the season
The "Rivervale" arc — which brings Sabrina Spellman (Keirnan Shipka) to town — will last five episodes. Then in March, the show will return to its regular, yet still wacky, reality. But in a recent interview, Riverdale showrunner Roberto Aguirre-Sacasa suggested the events of "Rivervale" will impact the season's storyline moving forward.
"We thought, of course, it's fun to have the freedom to do whatever you want to do and not worry about continuity and serialization," he told Entertainment Weekly. "But we sort of said, 'What would be really fun is if we could figure out a way to tell these stories in Rivervale and then figure out some way that they were in continuity and that they affected and informed the rest of season 6."
"We're basically picking up in Rivervale with the status quo that was established at the end of Riverdale, even kind of owning the explosion at the end of the season," Aguirre-Sacasa added. "In our minds, this is in continuity. This is a part of Riverdale."