'Riverdale' Star Madelaine Petsch Plays 'Among Us' and Kills the Competition
Riverdale revolves around a group of youngsters who always seem to become embroiled in a mystery. The characters often follow clues to uncover evil plans and discover the villains behind them. With that in mind, one Riverdale star, Madelaine Petsch, learned to play Among Us, a game that's all about foiling Imposters.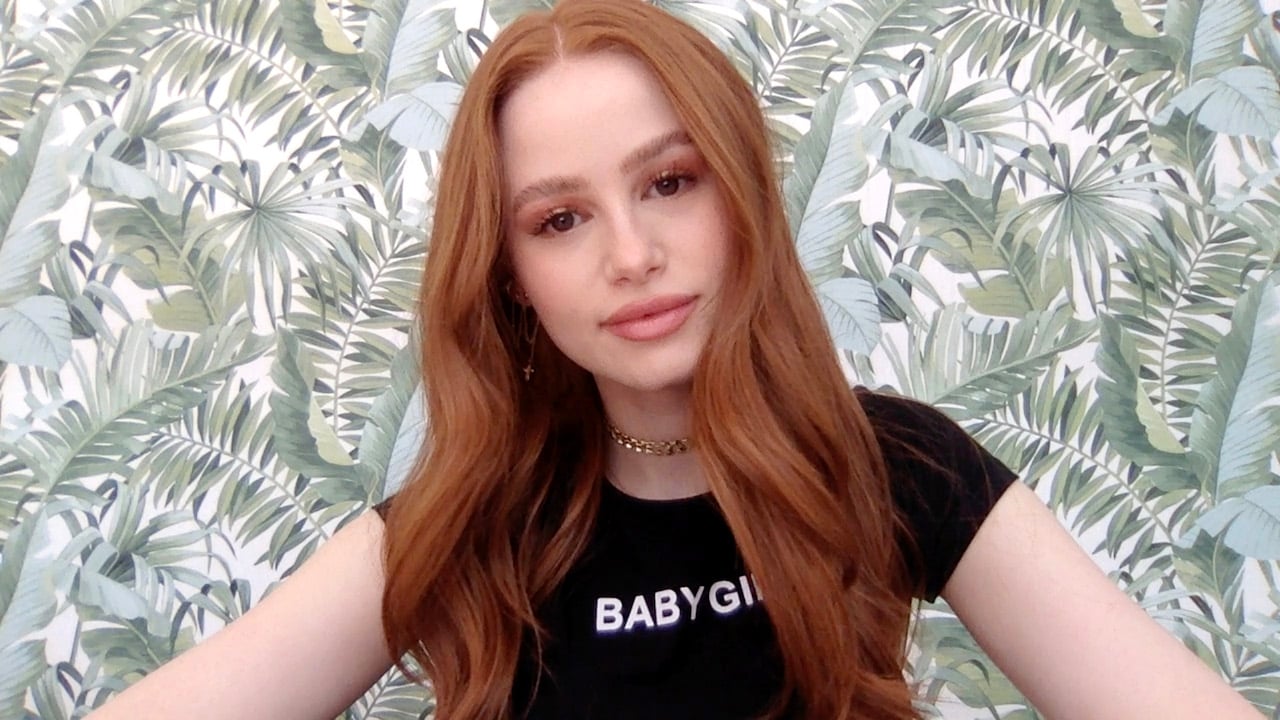 'Riverdale' Vixen portrayer Madelaine Petsch is new to Among Us
Petsch portrays Cheryl Blossom on Riverdale, so she is no stranger to entertainment that revolves around secrets, lies, sabotage, and murder — themes that are rooted in the kooky Among Us gameplay. The actor shared a hilarious YouTube video of herself playing the popular game for the first time. 
"I have seen lots of people talking about this game," said Petsch in her video."Among Us is a game that I see people tagging me in stuff for. I see people talking about the game on the Internet. So I figured I would play Among Us with you guys. I have no idea what I'm getting myself into. I don't even understand the concept of the game."
For the record, Among Us is an online simulation set in outer space. The addictive multiplayer game for mobile device users is set up to accommodate 4 to 10 players. The host of each game determines the settings and launches gameplay.
The object of the game is simple. Each player is randomly assigned a role as a Crewmate or Imposter. Crewmates must complete a series of individual tasks in areas including electrical, weapons, and navigation, among other departments. Imposters aim to kill the Crewmates before they can finish their tasks.
"Kill off the crew? You die in this game," Petsch exclaimed in surprise while reading the rules. Something tells us that her alter ego Cheryl Blossom would be a tad less "stressed out" by the homicidal twist.
Madelaine Petsch kills the competition in Among Us
RELATED: 5 Ways 'Riverdale' is Strangely Similar to 'Scooby-Doo, Where Are You!'
In Petsch's first attempt at playing Among Us online, she joins a random party and is positioned as a Crewmate. While other players have catchy aliases, the newbie simply goes by "player" since she hasn't quite figured out how to change her name in the game. Petsch and her allies can win the game by either discovering the Imposter and voting them off the spaceship or completing all tasks.
For her first go-round, a lime green Imposter defeats the Crewmates. With one game under her belt, Petsch — still named "player" — decides to try again. She describes the experience as "fascinating" and achieves victory more than once. But Petsch admits that she wants her turn as an Imposter. "I wanna be a f*cking Imposter so bad," she frets.
When Petsch is finally assigned the role as an Imposter, she expertly maneuvers her avatar through the virtual ship and takes the Crewmates out one by one. "This is really fun," she confesses. "I'm, like, living my best life right now!"
Just like Riverdale Season 2's Black Hood killer, Petsch slays the competition in Among Us and wins the game.
Will 'Riverdale' have an imposter living among the townsfolk in season 5?
RELATED: 'Riverdale's Cole Sprouse Shares Photos of His Side Hustle on Instagram
Petsch mastered Among Us as a skillful Crewmate and a cunning Imposter, but what role will her character play in the mystery sure to unfold in Riverdale Season 5?
In the latest trailer, an unknown stalker continues to surveil the core group. Could the creeper behind the video camera be a familiar face who lives among the unsuspecting townspeople?
The trailer keeps the identity of the villain under wraps but teases at least one fistfight, an apparent death, and some romantic drama for the teens. But at least Cheryl and Toni will get a final high school hurrah at the senior prom before the highly anticipated time jump into adulthood. Riverdale is set to premiere in January 2021 and Among Us is now available on Nintendo Switch.
Follow Erika Delgado on Twitter.