'Riverdale': Vanessa Morgan Received a 'Lysol Cake' for Her Birthday
'Riverdale' actor Vanessa Morgan, who plays Southside Serpent Toni Topaz, celebrated her 28th birthday with a Lysol-themed cake.
Vanessa Morgan, the Riverdale actor who plays Toni Topaz, celebrated her 28th birthday on March 23. Her husband, Michael Kopech, got her an aptly themed birthday cake that resembled a container of Lysol disinfecting wipes from the Lizzy's Sweets N' Treats bakery.
Morgan's birthday comes during a time when social distancing is being practiced by all to stop the spread of the Coronavirus (COVID-19).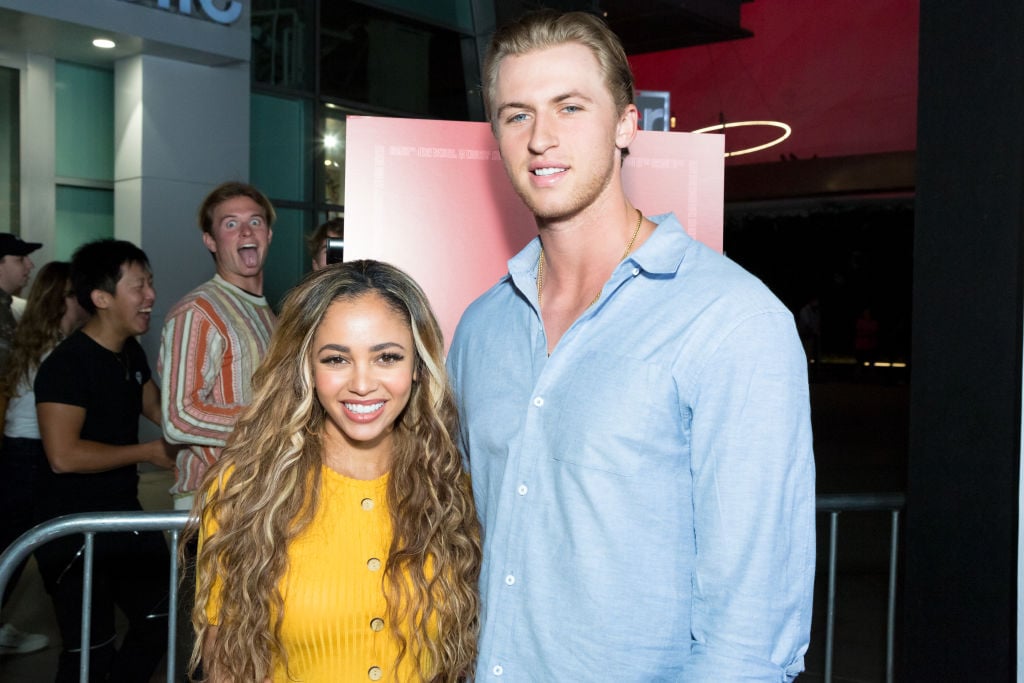 How the Coronavirus has impacted 'Riverdale' 
Variety reported that Riverdale had suspended production on March 11. Warner Bros. Television, who produces the series, released a statement after someone involved with the show came in contact with a confirmed Coronavirus patient. 
We have been made aware that a team member from Riverdale, which is produced in Vancouver, was recently in contact with a person who has tested positive for COVID-19. The team member is currently receiving medical evaluation. We are working closely with the appropriate authorities and health agencies in Vancouver to identify and contact all individuals who may have come into direct contact with our team member. The health and safety of our employees, casts and crews is always our top priority. We have and will continue to take precautions to protect everyone who works on our productions around the world.

Warner Bros. Television Statement
Since production was suspended indefinitely, many fans are wondering if the series finale is already in the can or if they'll have to wait. Riverdale's season finale is scheduled to air May 13 — that may or may not still be the case, depending on how the COVID-19 pandemic plays out and what the cast and crew have already filmed.
Regardless of whether the rest of season four is delayed or not, there's still going to be more Riverdale. KJ Apa confirmed at least three more seasons of the show when he revealed the length of his contract. 
Vanessa Morgan celebrated her birthday during a pandemic
The 28-year-old took to Instagram to share a photo of the birthday cake her Chicago White Sox pitcher husband had made for her. The cake was modeled to look like a canister of Lysol wipes, but instead of being filled with disinfectant, it contained festive filling and sprinkles. Her caption read:
Thank you all so much for the Birthday Messages! 🎂Ahaha never thought a Lysol cake would be my dream cake 😂👏🏽but here in 2020, yup it is! Been a weird Birthday for me, not getting to be with my family or my friends and in self quarantine, so feeling really sad today. But thanking all of you for helping me put a smile on my face today. Hope everyone is staying strong at home ♥️ i love you.

Vanessa Morgan, Instagram
Some of Morgan's co-stars reached out to wish her well on her birthday, including Camila Mendes. "Best dance partner a girl could ask for," the Veronica Lodge actor posted next to a video of the two dancing. "Happy birthday @VanessaMorgan."
Morgan's birthday cake was a fun distraction for Riverdale fans amidst everything that's going on in the world with the Coronavirus pandemic.