'Riverdale': Veronica and Jughead's New Problems Will Follow Them Back Home in Time-Jump
When Riverdale takes its time-jump this season, Archie and his friends will be 20-something adults. They'll all be living separate lives outside of their hometown. But a description for episode 5 hints Jughead and Veronica's problems will follow them back to Riverdale.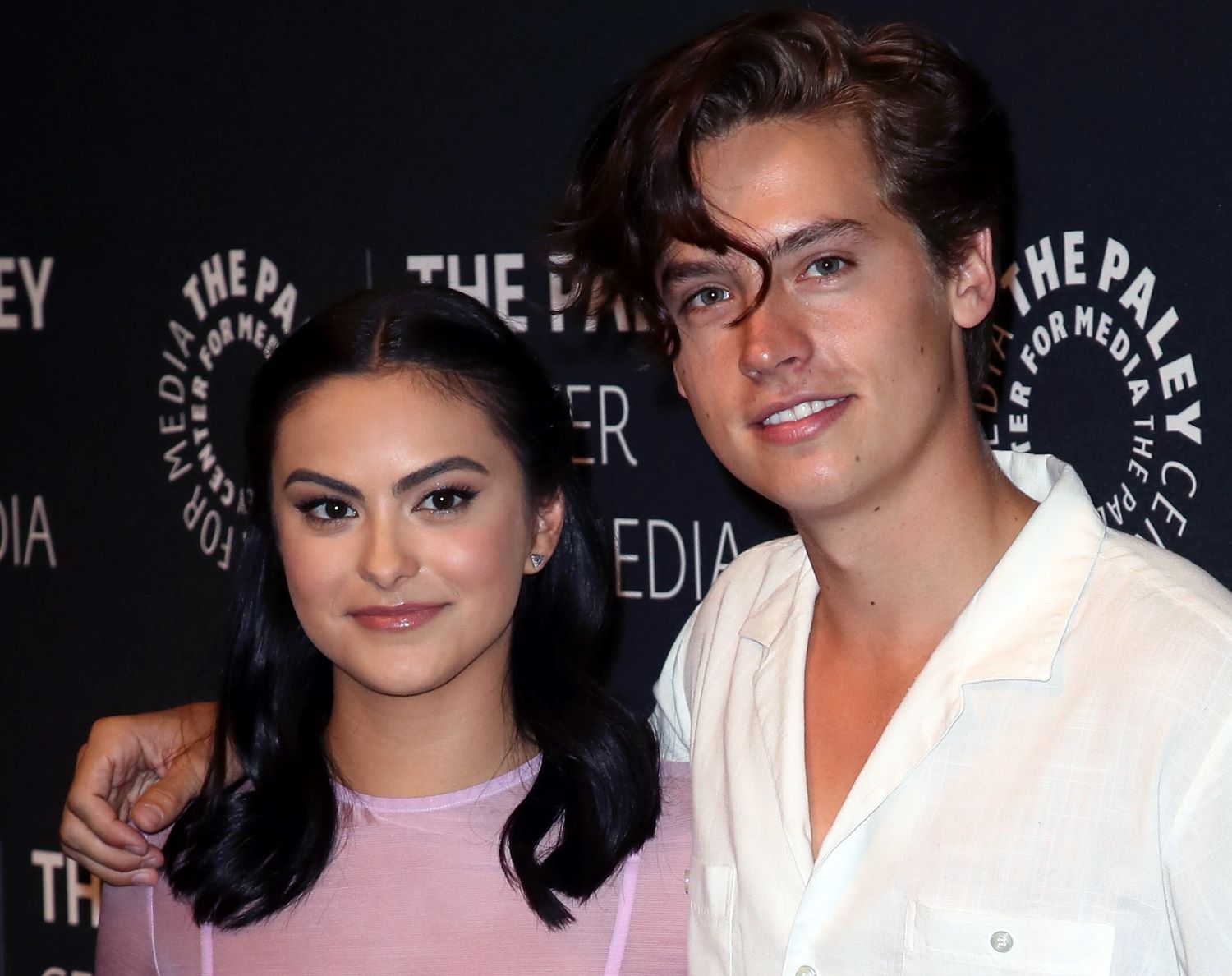 Veronica will be married when 'Riverdale' flashes forward
With episode 4, Riverdale will take a seven-year time-jump into the future. Archie (KJ Apa), Betty (Lili Reinhart), Jughead (Cole Sprouse), Veronica (Camila Mendes) will all be adults, carrying on with their relationships and careers away from Riverdale. 
As reported by Deadline, in this future timeline, Veronica will be married, but not to Archie. Chad Geko — played by actor Chris Mason — is described as a  "controlling and jealous"  husband with an "Alpha dog" personality. The Wall Street tycoon is not happy about Veronica's return to Riverdale, and he has an even bigger problem with her seeing Archie. 
Jughead will have a new girlfriend in Season 5
In the second episode of season 5, Jughead revealed that he got into the University of Iowa's writing program. This means he'll be moving out of Riverdale for a few years. And if Jughead finds out about Archie and Betty's kiss,  he may leave heartbroken. According to a 2020 call sheet for Riverdale, Jughead will move on with someone new during the time-jump.
"A train-wreck-y hipster, Jessica is Jughead's live-in girlfriend," the call sheet said. "Jessica makes no secret of the fact that she's done with their relationship since she can see that she's not as important to him as the book he's not writing. RECURRING GUEST STAR."
According to IMDB, Phoebe Miu will play Jessica. The actor was last seen on the Amazon series, Upload. 
Veronica and Jughead's problems will follow them to 'Riverdale'
When Riverdale takes its time-jump, most of the crew will be living away from their hometown. But in their absence, Hiram Lodge (Mark Consuelos) has turned the place into a ghost town. After learning about Riverdale's dire new state, Archie will reach out to his old friends and ask them to come back home. But according to the synopsis for episode 5, "The Fight for Riverdale High,' Jughead and Veronica's problems will follow them.
"Toni (Vanessa Morgan), Alice (Mädchen Amick), Archie, and Kevin (Casey Cott) fight to keep Riverdale High's doors open after learning that its budget had been cut by Hiram Lodge," the description reads. "Veronica gets creative when she discovers Chad is having her followed. Jughead starts a new job after debt collectors show up in Riverdale."
Knowing Veronica's husband is the jealous type, it's no surprise that he will have someone follow her. But it's still unclear why debt collectors will put pressure on Jughead. Did he borrow money for a new book idea? Did he fail as a writer?
Luckily, fans will know soon enough. The CW show will take its time-jump after the high school graduation, in episode 4, "Purgatory." Episode 5 will air on Feb. 17, at 8 p.m. EST.