'Riverdale': What is the Net Worth of Lili Reinhart?
On The CW's Riverdale, Lili Reinhart portrays Betty Cooper, the perky teen sleuth with a dark side. She has also scored other high-profile parts, including a juicy role in Hustlers, plus a sweet side gig as a model. Reinhart's work in entertainment has boosted both her popularity and her wealth. Here's the scoop on the Riverdale star's estimated net worth.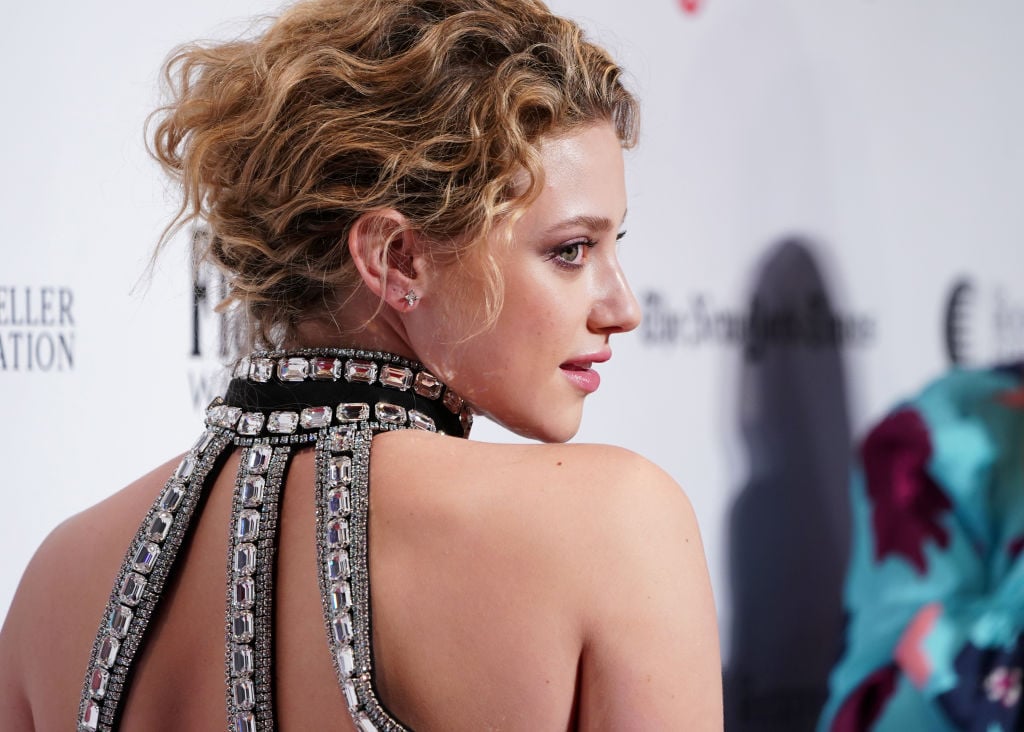 Lili Reinhart: Before 'Riverdale'
Before Reinhart won the role of Betty on Riverdale, she had already established herself in the industry. The actress had appeared in several feature films, such as the horror flick, Lilith, in which she played the title role. Movie buffs may also remember her from Miss Stevens, starring Lily Rabe and The Good Neighbor, with James Caan. Reinhart also nabbed a few guest roles on television shows, like Surviving Jack, before she began starring on Riverdale.
Lili Reinhart: 'Hustlers' and beyond
Although Riverdale typically requires a commitment of more than 20 episodes per year, Reinhart still maintains a presence on the big screen. She appeared in Galveston and Charlie's Angels, but her role as Annabelle in the 2019 movie, Hustlers, became her most notable film role to date. In Hustlers, Reinhart enthralled fans alongside Constance Wu, Jennifer Lopez, and Keke Palmer.
Lili Reinhart: Covergirl model
Aside from her busy acting schedule, Reinhart has become a Covergirl spokesmodel. In October of 2019, she announced the new gig on Instagram. In the post, she wrote this:
Meet your newest Covergirl. I am pinching myself at the opportunity to represent such an iconic makeup brand and be the face of their newest line, coming very soon. As a Covergirl, my goal is to advocate for confidence and self-acceptance in a world where so many young men and women feel compelled to change themselves. I can't wait to start this journey.

Lili Reinhart via Instagram
In January, Reinhart took to Instagram again to reveal which product line she would be representing for Covergirl. She wrote this in the photo caption:
It's finally time to announce that I'm the face of Covergirl's new Clean Fresh collection This vegan line is tailored to those who want a natural healthy glow from their makeup. Your skin can breathe while wearing the lightweight Skin Milk foundation which is formulated with coconut milk and aloe. I can't wait to hear how you guys like this cruelty-free collection.

Lili Reinhart via Instagram
Even during the era of social distancing, Reinhart managed to plug the product line she reps. In April, she shared a selfie to Instagram and wrote, "I can still be a Covergirl from inside my house, okay?"
Covergirl reposted the photo and replied, "Yes, girl, you can! Lili is the definition of easy, breezy, beautiful."
Lili Reinhart's net worth
From television to movies to modeling, Reinhart makes an impact while earning a sizable income. According to Celebrity Net Worth, Reinhart's total estimated wealth amounts to $6 million. With at least one upcoming big-screen project, a modeling contract, and her steady gig on Riverdale, the star has the potential to grow her fortune even more.
Read more: 5 Ways 'Riverdale' is Strangely Similar to 'Scooby-Doo, Where Are You!'