'Riverdale': Who Is the Trash Bag Killer? 3 TBK Theories, Explained
Riverdale fans are itching to find out the true identity of the Trash Bag Killer. He — or she? — first appeared in season 5 during Betty Cooper's FBI training days and quickly became Betty's nemesis. And though the CW teen drama temporarily stepped away from its TBK storyline, the mysterious murderer finally returned in season 6 episode 6 on March 20. Here are some Riverdale fan theories on who TBK might be behind the mask.
[Spoiler alert: The following story contains spoilers for Riverdale Season 6 Episode 6, "Chapter One Hundred and One: Unbelievable."]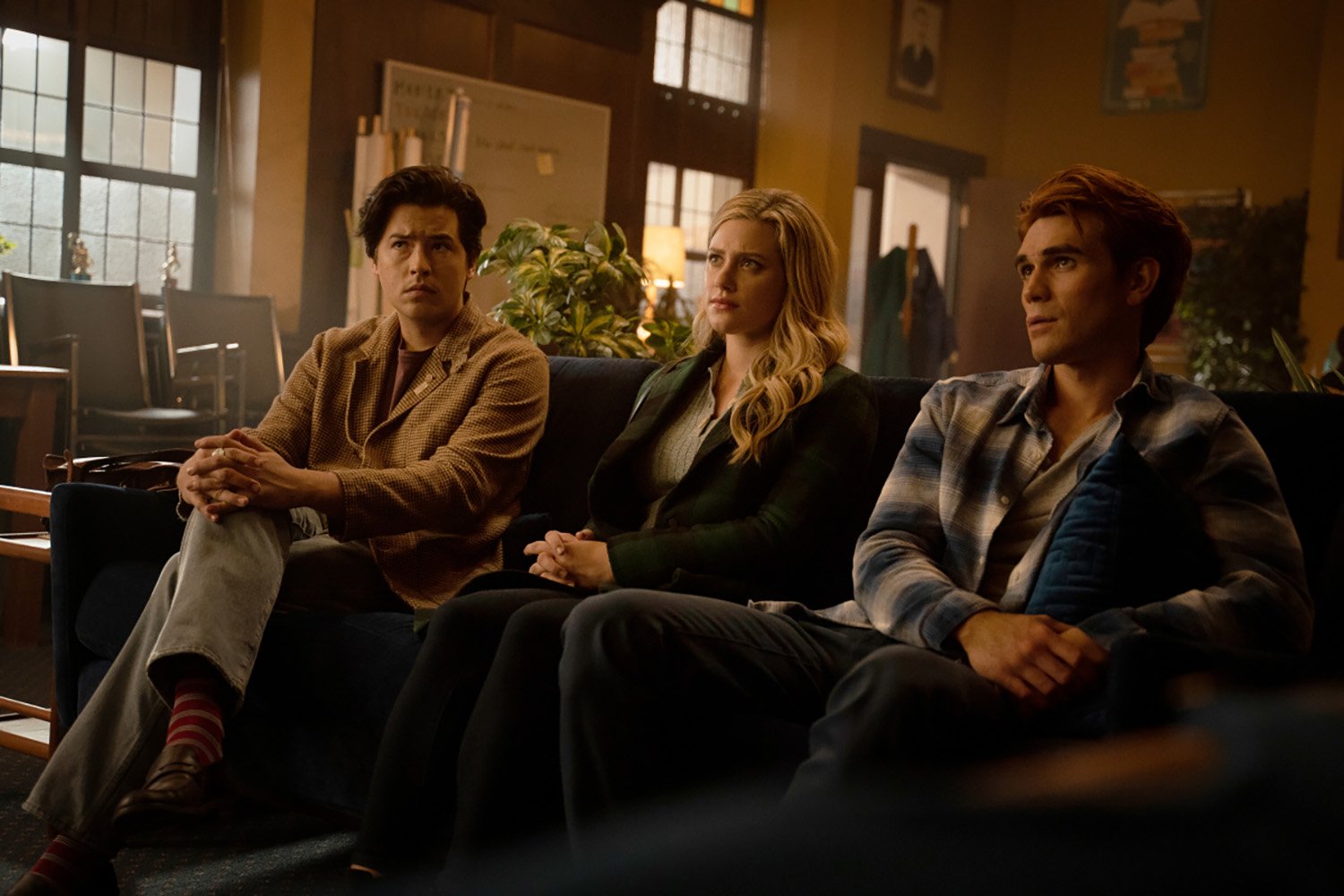 The Trash Bag Killer terrorized Betty Cooper during 'Riverdale' Season 5
For those in need of a refresher, Riverdale introduced TBK following the time jump in season 5. Five years after high school, Betty worked as an FBI trainee in Quantico, Virginia, tasked with finding a killer who wrapped his dismembered victims' bodies in trash bags. However, Betty became obsessed with the case and went against orders by entering TBK's lair to save someone. She was too late, and TBK took Betty hostage for two weeks.
Although Betty escaped TBK, she continued to experience nightmares from her trauma. Meanwhile, TBK likely continued his killing sprees, migrating to different areas of the U.S. Then, in the newest episode, the Trash Bag Killer finally made his way to Riverdale.
Many fans initially theorized that Betty's FBI partner and former love interest, Glen Scot (Greyston Holt), was TBK. However, the theory was proven wrong in season 6 episode 6, when TBK suffocated Glen with a trash bag in his car. Interestingly, TBK told Glen he was being punished for disrespecting Betty earlier that day. Is the killer someone else close to Betty?
This TBK theory suggests Hal Cooper is back as the killer
Betty's father, Hal (Lochlyn Munro), once terrorized Riverdale as another serial killer known as The Black Hood. Hal had a troubling childhood, as his mother convinced him the world needed to get rid of its sinners. He took matters into his own hands by killing Riverdale's sinners as an adult.
Hal went to prison, escaped, and was later killed. And yet, according to a tweet from Alice Cooper actor Mädchen Amick (seen above), Hal will return in some form in season 6. One Riverdale fan theory suggests Hal might have taken on a new serial killer persona as TBK. After all, viewers never saw his body, which means Hal could really be alive. Plus, it seems likely he would defend Betty.
Some fans think Charles became the Trash Bag Killer
Speaking of family ties to Betty, there's also Betty's older half-brother, Charles Smith (Wyatt Nash). As an FBI agent, Charles helped take down The Farm and grew closer with Betty's family. However, he was later revealed to be yet another killer, having murdered two of Jughead Jones' (Cole Sprouse) former classmates after they tried to murder Jughead.
Like Hal, Charles went to prison and later escaped. Betty shot him in season 5, but Charles was later revealed to be in the ICU. His current whereabouts are unknown, which means he's a TBK suspect.
Jughead Jones as TBK would be a surprising twist
Although it would be a major plot twist, Jughead is also a TBK suspect in some fans' eyes. Betty's former love interest showed some seriously suspicious behavior in season 5 — going off the grid for long periods of time, experiencing hallucinations and blackouts, etc.
These behaviors seem to have settled, but it's very interesting that someone (Glen) disrespects Betty and TBK is suddenly present again. How far would Jughead go to protect the woman he once loved (and maybe still does)?
New episodes of Riverdale premiere on Sundays at 8 p.m. ET on the CW.
RELATED: 'Riverdale': Is Mark Consuelos Coming Back? Creator Weighs in on Hiram Lodge Twist