'Riverdale': Why Toni Topaz Will Be Pregnant in Season 5
'Riverdale' seven-year time jump will bring about plenty of changes for its character. But most significantly. season 5 will feature a pregnant Toni Topaz.
Riverdale season 5 will bring about some significant changes for Archie and his friends. And actor Vanessa Morgan recently revealed that her character, Toni Topaz, will be pregnant when the series returns.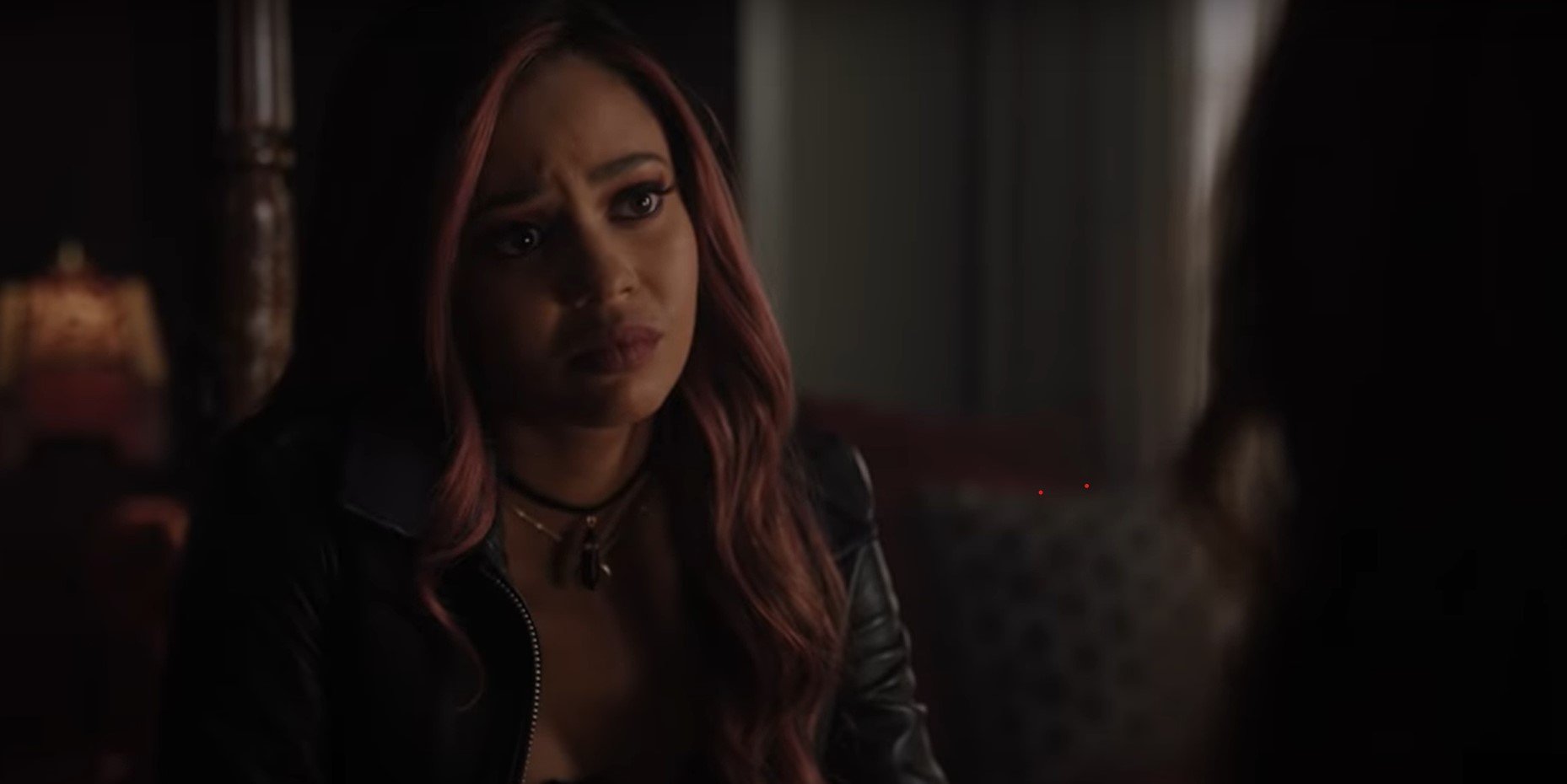 Toni Topaz didn't get much of a backstory
Antoinette "Toni" Topaz made her Riverdale debut in season 2. As a student and South Side serpent at Southside High, she befriended Jughead during his short stint there.
By season 3, Toni was officially part of the Riverdale High crew. She spent a lot of time getting into trouble with Cheryl (Madelaine Petsch). And over time, the two fell for each other and started dating. 
However, unlike the other characters on the show, Toni didn't get much of a backstory. And over the summer, Morgan criticized the showrunners for their depiction of Toni. And she called them out for paying her less than her co-stars.
"Tired of how black people are portrayed in media, tired of us being portrayed as thugs, dangerous, or angry scary people," Morgan tweeted in June 2020. "Tired of us also being used as sidekick non-dimensional characters to our white leads. Or only used in the ads for diversity but not actually in the show."
The 'Riverdale' showrunner promised to do better
Soon after Morgan criticized the show's depiction of Toni, Riverdale showrunner Roberto Aguirre-Sacasa responded with a promise. In a tweet, he said that the series would do better by Morgan.
"We hear Vanessa," he wrote. "We love Vanessa. She's right. We're sorry and we make the same promise to you that we did to her. We will do better to honor her and the character she plays. As well as all of our actors and characters of color."
"Change is happening and will continue to happen,' Aguirre-Sacasa continued. "Riverdale will get bigger, not smaller. Riverdale will be part of the movement, not outside it. We know where the work must happen for us. In the writer's room."
'Riverdale' is writing Vanessa Morgan's pregnancy in for Toni
Morgan and her ex, Chicago White Sox pitcher, Michael Kopech, are expecting their first child. And in a recent Instagram post, Morgan revealed that the showrunners wrote her pregnancy into the show for season 5. 
"Officially on maternity leave!" the Riverdale star wrote. "Feeling grateful to my showrunner & producers for being so accommodating & writing my pregnancy into the show! Also proud of my body for allowing me to still work almost 9 months preggo. Now time to have a baby!"
Morgan's revelation means Toni will be pregnant in season 5. The series will take a seven-year time jump when it returns. And it will be interesting to see whether Toni and Cheryl are still together, or if Toni's moved on and having a baby with someone else.
Riverdale season 5 premieres on Jan. 20, 2021, on The CW.