Who Are RM From BTS' Parents?
Even before he was a member of BTS, Kim Namjoon (also known by his stage name RM,) was a rapper, songwriter, and musician. Who are RM's parents? Does he have any siblings? Here's what we know about the people behind the award-winning rapper.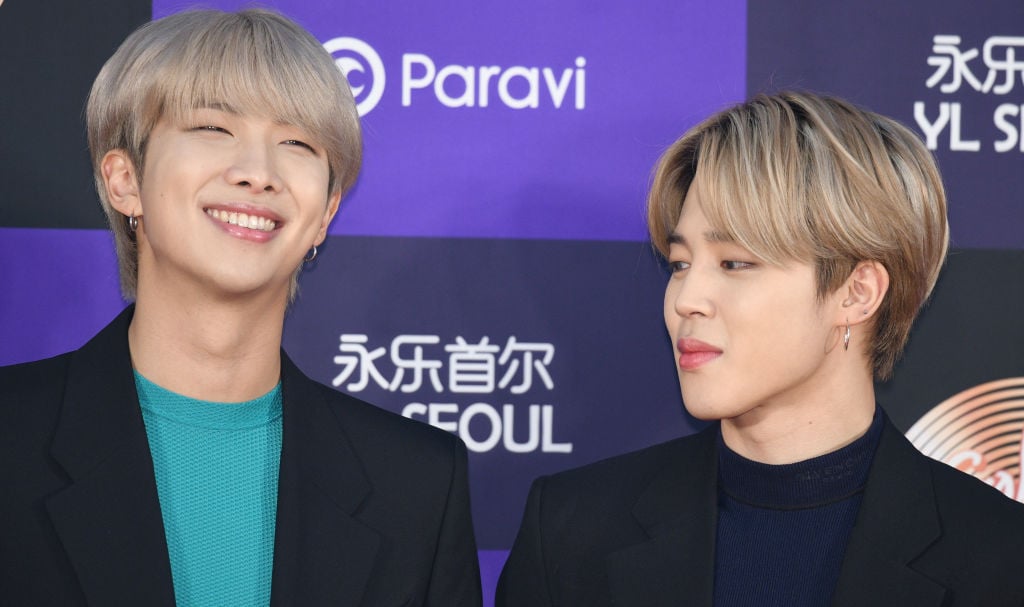 RM is a member of the K-pop group BTS
You may know him as the leader of BTS or you may know him as the K-pop group's resident translator. RM is a member of the boy band, BTS and was also the first member added about 7 years ago.
Amino Apps reports that RM's parents weren't musicians at all. In fact, "his father is an employee of SK Telekom and his mother a realtor." As a result, RM's parents initially wanted him to get a stable job and, during an interview on The Late Show Starring Jimmy Fallon, RM shared that he would've been a businessman.
RM' mother wasn't always supportive of his music career
It comes as no surprise to BTS fans that the leader of this K-pop group, real name Kim Namjoon, is a legit genius. According to Smoopi, he has an IQ of 148, putting him in the top 0.1% of the world's population.
Of course, as a concerned parent, RM's mother would've rather had him pursue another more stable and reliable career than music. During one interview, the rapper shared a conversation he had with his mother regarding his decision to be a K-pop idol.
"My grades were about a 5000th place in the country. If I wanted to keep going the path I was, I would've been a successful man with a job," RM said, according to one website. "So I asked my mom if she prefers a son that was 1st in what he likes or a son that was in 5000th place. That conversation resulting in my mom allowing me to chase my dreams."
Now, RM is a member of the biggest boy band in the world, selling out stadiums and earning millions of streams with the other BTS performers. BTS became the first K-pop group to perform at the Grammy Awards and RM was even featured on a version of "Old Town Road," along with Lil Nas X.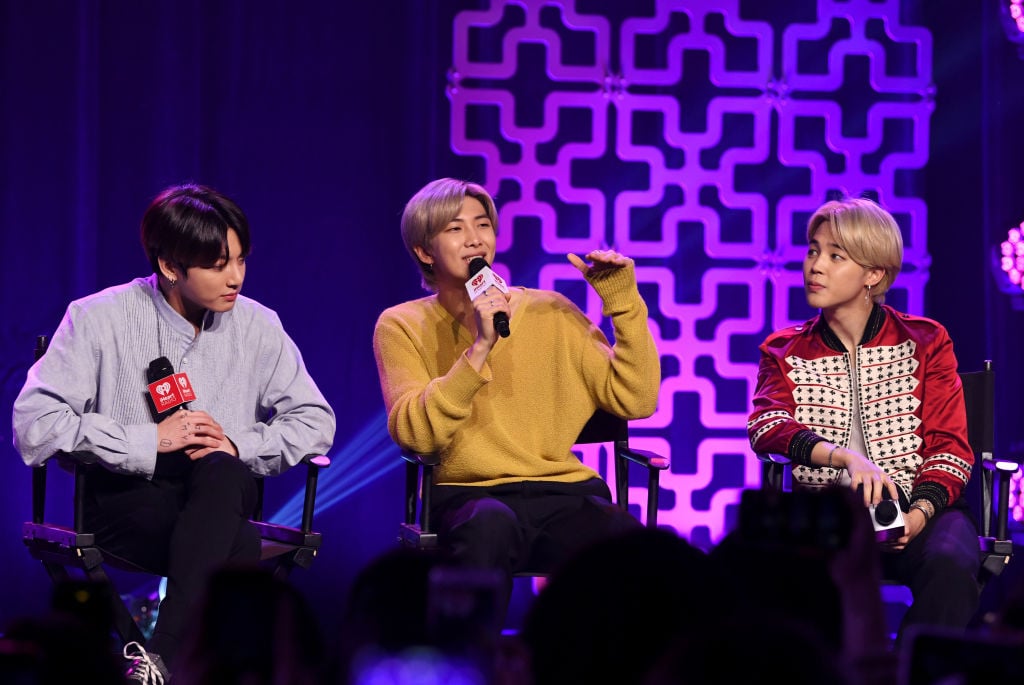 RM's parents since came around to the idea of him being a rapper
Although his mother was initially against Namjoon being a musician, both parents have since expressed their support for the rapper. According to Amino Apps, RM's mother and father went to BTS' Epilogue Concert.
As for as siblings go, Namjoon has one younger sister, Kim Geongmin. She is the same age as the youngest BTS member, Jungkook. RM is also very close with his mother, often sharing pictures with her on Twitter with BTS fans. 
One post showed them going on a walk together. On his birthday, RM shared a handwritten note thanking his parents and fans for their support. It earned over a million likes. Fans can catch RM on the Map of the Soul tour, which, presumably, takes place sometime during 2020.
Until then, music by BTS, including their recently released album, Map of the Soul: 7, is available for streaming on Spotify, Apple Music, and most major platforms.