'Road to Redemption' Fans Want Mama June 'Kicked to the Curb': Claim 'Actions Have Consequences'
Mama June: Road to Redemption fans appear to be fed up with reality tv star "Mama" June Shannon only two episodes into the newest season of her family's WE tv series. Shannon's daughter Lauryn "Pumpkin" Efird, attempts to keep their family together by taking on the role of the family matriarch. In turn, Shannon makes life difficult for her clan via her unpredictable actions.
However, fans of the series appear to have had it with the reality star's actions and want Shannon "kicked to the curb." Viewers claim "actions have consequences" and want Shannon to face the damage her behavior has caused her family for the past several years.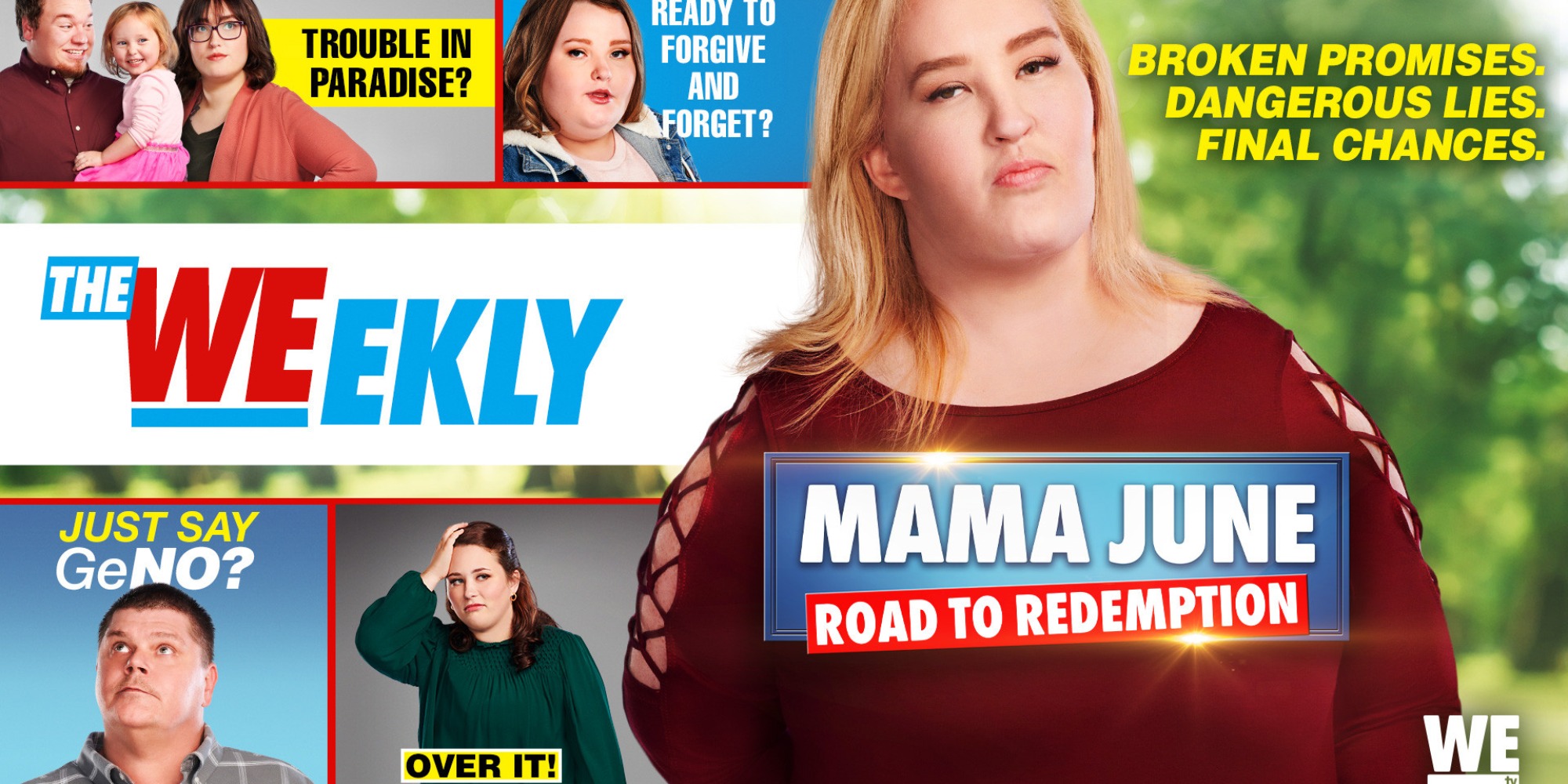 Pumpkin and June continue to clash as Pumpkin breaks the cycle of June's neglect and rises to become the matriarch of their family.
She and her husband Josh move into a bigger home to accommodate their growing brood.
The couple is parents to Ella and Bentley. They will welcome twins in early summer, reported Entertainment Tonight.
She and Josh moved into a bigger home, but the young couple faced chaos and pressure at every turn.
Their abode is bursting at the seams.
Pumpkin and Josh live with their children. They have also taken in sisters Alana "Honey Boo Boo" Thompson and Jessica Shannon.
Shannon wants to assume the role of mom to her girls again.
However, resentment between Shannon, her girls, and her son-in-law builds as the reality star avoids responsibility for her family. These actions make it difficult for the group to stand by her side.
Meanwhile, Shannon tries to cut all ties with ex-Gino Doak, while introducing a new man into her family's life.
Fans Want Mama June 'Kicked to the Curb'
In a Reddit post where viewers discuss the series, some fans have grown tired of Shannon's antics.
"I vote the whole show moves to a more wholesome format. At this point, the June drama is EXHAUSTING, and we are one episode in. I'm gonna keep watching, but I'm tired of June," wrote one viewer.
"Time to kick June to the curb and let this show just be about her kids and grandkids," claimed a second fan.
However, a third Reddit user said, "June fails to realize her actions have consequences. Thank god Alana has Pumpkin to show her what a responsible adult is."
"I don't think she's ever been held accountable for her actions. Someone has always swooped in and 'saved' June, starting with Doe Doe. Now she's looking for Lauryn to 'save' her. Production doesn't help either, although I guess we'd have no show about June if they did hold a mirror up to her actions and make her responsible," deduced the fourth follower.
'Mama June: Road to Redemption' is scheduled to air through July 2022
And WE support that 👍🏻 #MamaJune pic.twitter.com/SkBKH1nFyK

— WE tv (@WEtv) May 17, 2022
The series will air a total of 10 new hour-long episodes.
The first installment played catch-up with the clan on the heels of Shannon's run-ins with the law.
Mama June: Road to Redemption airs Fridays at 9 p.m. EST on WE tv.
RELATED: 'Road to Redemption' Star Mama June Shannon Claims 'I'm Broken': Says New Boyfriend Helps 'Put the Pieces Together'