'Road to Redemption' Viewers Call Mama June Series 'So Bad but So Addictive'
Reality TV viewers who tune in to the exploits of "Mama" June Shannon on WE tv admit that the series Mama June: Road to Redemption is "so bad but so addictive." This is one of the many reasons fans cite as to why they watch. The family made their reality television debut over a decade ago on the TLC series Toddlers & Tiaras. TLC subsequently gave the clan their own series, Here Comes Honey Boo Boo, which ran for two years on the same network.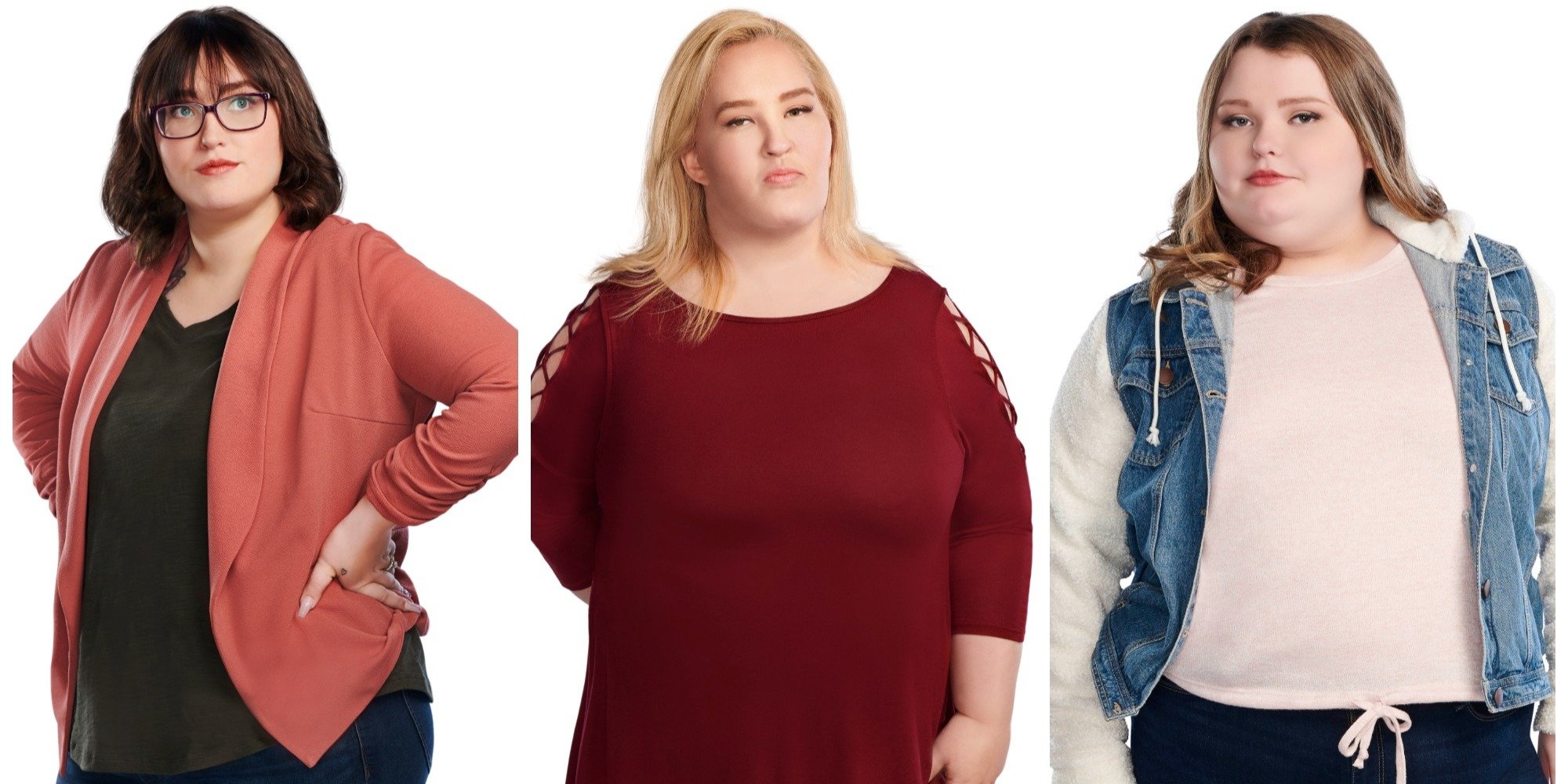 The newest season of the series details the expansion of Shannon's family
The first episode of the series' latest season welcomed the newest member of Shannon's extended brood, grandson Bentley.
Bentley is the first son born to daughter Lauryn "Pumpkin" Efird, 22, and her husband, Josh.
The couple has one daughter, Ella, and reportedly expects twins early this summer, reported Entertainment Tonight. However, WE tv has not revealed if the couple's double blessing will be a part of this season's storylines.
Season 6 will also feature the first romantic relationship for Shannon's daughter, Alana "Honey Boo Boo" Thompson. She and Dralin Carswell have been a couple for well over one year.
However, will Shannon be present for all the good things occurring for her family, or will she fall into an old pattern of bad behavior toward her brood?
Viewers call 'Road to Redemption': 'So bad but so addictive'
Viewers of the series took to Reddit to share their thoughts about the latest season of Mama June: Road to Redemption.
The WE tv series has drawn mixed reactions from fans.
While some are very invested in the lives of the Shannon/Thompson/Efird families, others are shocked at the behavior they've seen depicted on the show.
"This is my fast food for the brain. So bad for me, but so addictive," claimed one viewer.
"It's crazy—June's blessed with a family that loves and cares for her. On the other hand, June tolerates her kids and cares for June first and foremost. One thing I will give her, she loves her granddaughter in my opinion," penned a second Reddit user.
"So much you don't know what goes on behind closed doors. That's what it means to be 'behind closed doors.' People don't know what's going on. June bugs the poop out of me," wrote a third disgruntled viewer.
"It's sad that Pumpkin still expects June to call about the new baby. June checked out on her family," shared the fourth fan who watched as June didn't attend the birth of her second grandchild.
'Mama June: Road to Redemption' will continue June's journey
And WE support that 👍🏻 #MamaJune pic.twitter.com/SkBKH1nFyK

— WE tv (@WEtv) May 17, 2022
Shannon struggled with sobriety for several years while involved with her former boyfriend, Geno Doak.
The couple was arrested at an Alabama gas station in 2019 after a domestic dispute, reported Page Six. Shannon and Doak were subsequently charged with felony possession of a controlled substance and drug paraphernalia.
Doak faced a domestic violence charge as well.
Both went to rehab and attempted to turn their lives around in season 5 of the WE tv series.
However, according to Shannon, Doak returned to drinking while she reportedly remained sober.
Shannon said she had left Doak for good during the last moments of the season 6 premiere episode.
However, Shannon's estrangement from her family continues as her daughters and son-in-law appear to have given up hope for a complete reconciliation.
Mama June: Road to Redemption airs Fridays at 9 p.m. EST on WE tv.
RELATED: 'Road to Redemption' Star Mama June Shannon Claims 'I'm Broken': Says New Boyfriend Helps 'Put the Pieces Together'