'Roadrunner': How Anthony Bourdain Went From Unknown Chef to Cultural Icon
Back in July, the documentary Roadrunner: A Film About Anthony Bourdain was released. Despite some controversies, the intimate look into the late celebrity chef's life was largely praised by critics and fans alike. The release of the movie felt like a cathartic moment for those who may have never met him, but felt a deep connection all the same.
Roadrunner doesn't answer questions we all want answers to, because those questions probably have no answers. Nonetheless, loved ones and admirers relished getting to spend one more brief moment with the renowned world traveler. Seeing how "Uncle Tony" went from an unknown chef to the cultural icon he became was fascinating, uplifting, and sad all at the same time.
Anthony Bourdain caught his break with an article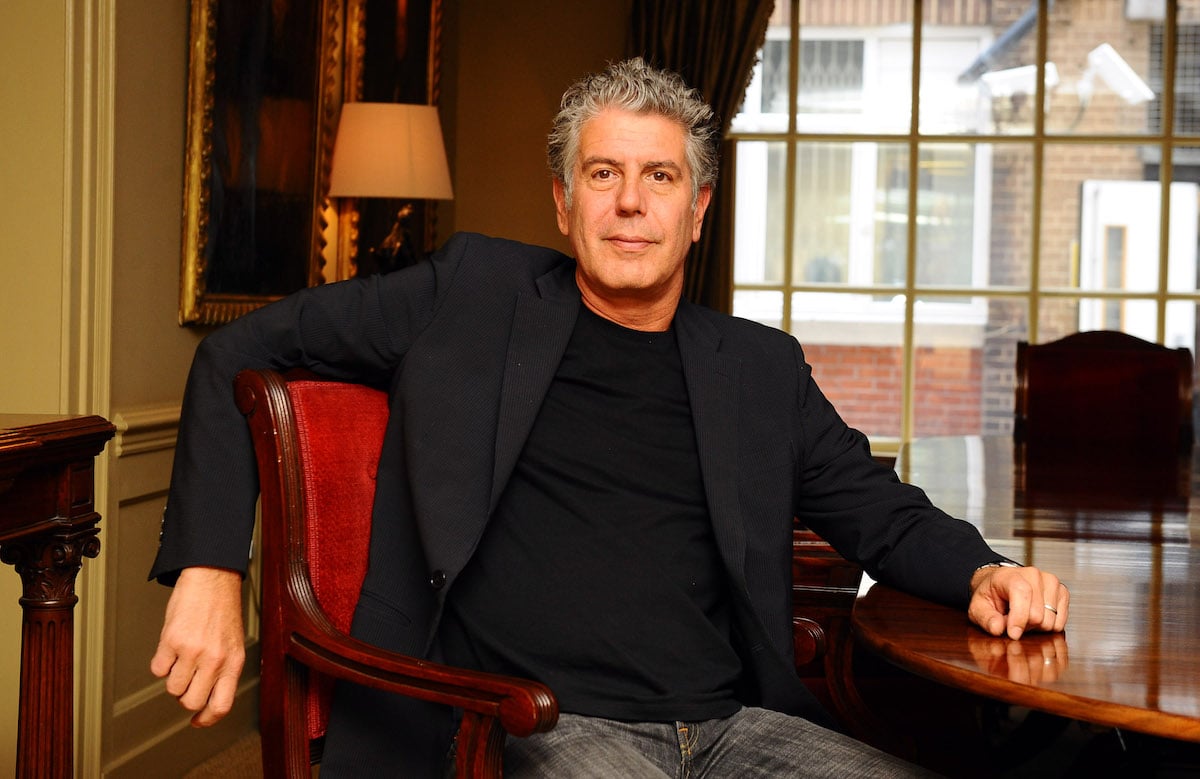 While working in numerous restaurant kitchens throughout his life, Bourdain was always writing. Every morning, he would wake up early after a 12-hour shift so he could write before he had to do it all over again.
After constantly sending work to literary magazines, he found some slight success with his first book in 1995, Bone in the Throat. The culinary mystery didn't go over well with readers, though, and it quickly became forgotten.
He then penned an essay about working in kitchens, and his mother got someone at The New Yorker to look at it. They ended up loving the piece and publishing it in the next issue. The article, Don't Eat Before Reading This, would change his life forever.
'Kitchen Confidential' launched him into the spotlight
The article ended up becoming a big hit with readers of the magazine. Soon after, a publisher reached out to him to see if he was interested in turning it into a book. Thus, his controversial memoir, Kitchen Confidential, was born.
Though it caused a bit of a stir up in some culinary circles, the book became an instant New York Times bestseller. Bourdain was suddenly bombarded with interview requests and deals for more books. He was still working as an executive chef and juggled his newfound fame with his lifelong occupation.
"I thought, I better keep my day job, and I continued, you know, making steak frites and salads and working in a busy kitchen until it just got crazier and crazier," the travel author told NPR. "And I got offered a TV show. And I just went to work one day, and there were like 20 journalists in the restaurant waiting to talk to me. And I said, you know, I might actually be able to milk this scam for a few more months."
His first television show was on the Food Network
After his huge success with Kitchen Confidential, Bourdain was offered a deal to write another book about traveling and eating his way around the world. Immediately after this deal, he was approached to make a television show. He accepted and wound up pitching it to the Food Network, who liked the idea and backed it. The show, A Cook's Tour, ran for two seasons from 2002 through 2003.
After some creative disagreements, Bourdain split with the Food Network. Next, he created a show with the help of the Travel Channel, titled Anthony Bourdain: No Reservations. This series would serve to make him a household name. No Reservations lasted for nine seasons, and included 142 episodes.
Critical acclaim was awarded to the show for its writing and cinematography. It won two Emmy Awards in 2009 and 2011.
'Parts Unknown' was his most successful endeavor
After nearly 10 years with the Travel Channel, Bourdain decided he needed a change. He quit working with his old network and moved on to CNN when they offered him an opportunity. This would turn into his last show, Parts Unknown, which went on for 12 seasons.
"The biggest shift moving to CNN was it allowed Tony to go to places like Libya or Congo, places that Travel Channel never had an appetite for. It's not like he didn't have an interest in going there before," his longtime director Tom Vitale told The Takeout. "[Going to CNN] was the first time he could do whatever he wanted. And then over time with CNN, [the network] became more confident, or, Tony wore them down when it came to some of the storytelling techniques."
Parts Unknown was a huge success for him and his tight-knit crew. It was nominated for 31 Primetime Emmy Awards and won seven of them during the show's tenure. The series was no longer solely about food and travel; it took on a more serious, political tone. Bourdain aimed to tell the story of the people he met and the places he saw, and he succeeded. 
The CNN show would go on to make Bourdain into a cultural hero. He stuck with it until his untimely passing in 2018.
RELATED: 'No Reservations': Anthony Bourdain's 4 Favorite Episodes of All Time