'Roar' Review: The Apple TV+ Show's Feminist Fables Are Hit or Miss
'Roar' stands out as one of Apple TV+'s most important and unique original series, but the feminist anthology definitely feels hit or miss at times.
Roar has made its debut on Apple TV+, and the feminist anthology series is likely to catch a number of eyes thanks to all the big names associated with it. The TV adaptation of Cecelia Ahern's short story collection hails from Liz Flahive and Carly Mensch — the duo behind GLOW — and it features well-known stars like Issa Rae, Nicole Kidman, and Betty Gilpin over its eight-episode run.
Despite the impressive talent behind the series, however, Roar struggles to stick the landing. While some episodes will stay with viewers long after they're done, others hold up less well — even when they have something important to say.
'Roar' brings a series of hit-or-miss stories to Apple TV+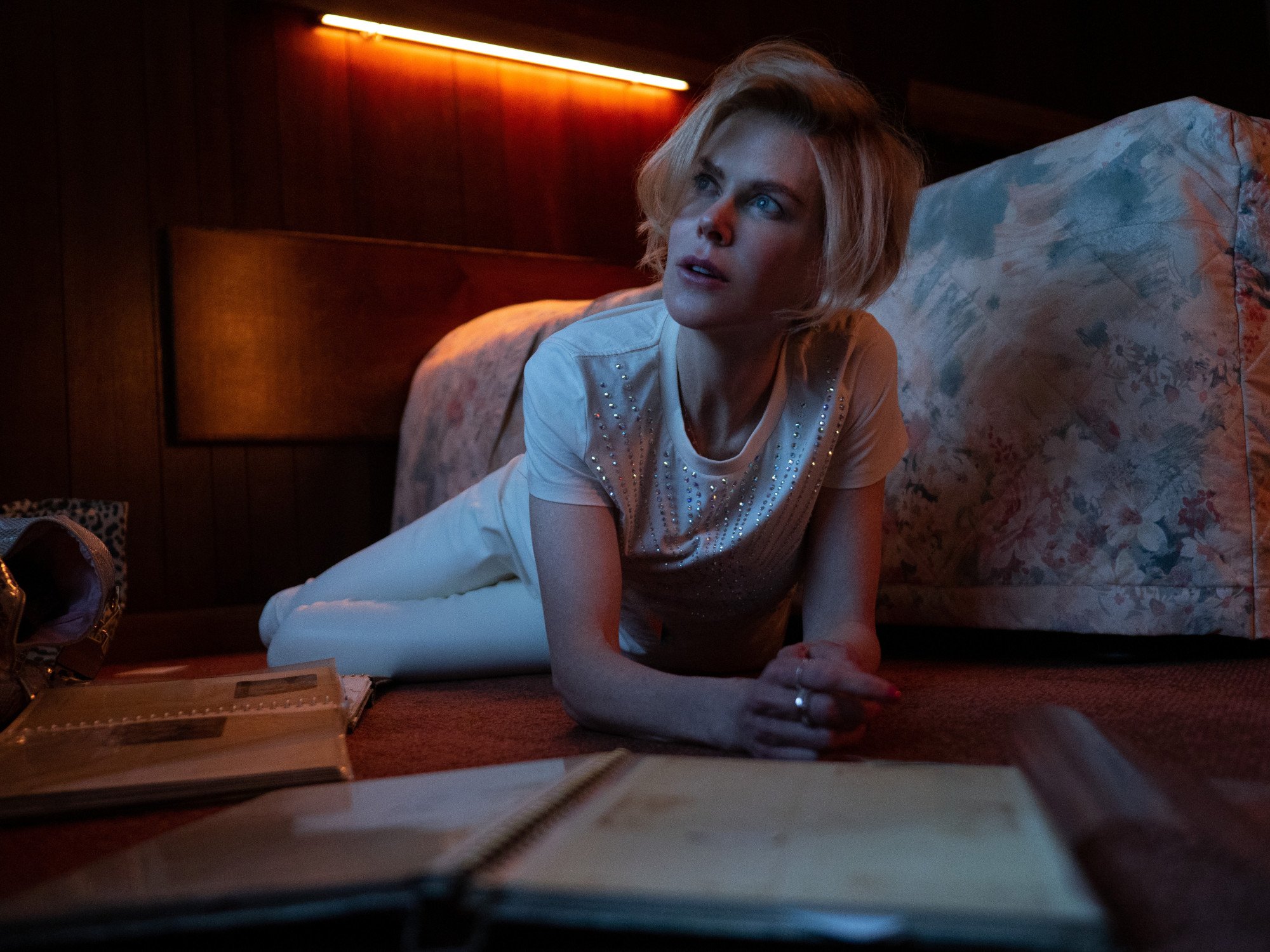 It's hard to give Roar a review across the board, if only because the Apple TV+ show's episodes are so hit or miss. Several of them will keep viewers on edge for their entire 30-minute run. Others may cause them to lose interest before hitting the halfway mark. That's always the risk with anthologies, but it feels especially apparent here.
It's hard to say whether it's to the show's benefit or detriment, but one of its strongest installments is the first: "The Woman Who Disappeared." With Issa Rae at the forefront, this heart-pounding story will leave viewers intrigued and wanting more. However, they may not find every other chapter equally as compelling.
Other standouts come later in the anthology, including "The Woman Who Was Fed by a Duck," "The Woman Who Solved Her Own Murder," and "The Woman Who Returned Her Husband."
Although these are some of the strongest chapters of Roar, it's worth noting that every episode boasts stellar acting. Additionally, all of them have important messages — even if they aren't always conveyed well.
The Apple TV+ series tackles important subjects
Whether you're a fan of Roar in its entirety or only enjoy a handful of episodes, there's no denying the anthology series is one of Apple TV+'s most important additions. Despite not always nailing the execution, the show covers important feminist topics — from the struggle women face balancing motherhood and their careers to the psychological impact of abusive relationships.
Unfortunately, sometimes the messages in Roar feel a tad heavy-handed. Viewers don't need these chapters to spoonfeed them. In fact, the episodes that stand out most push them to draw their own conclusions about what's happening. And the bizarre, often grotesque elements of magic realism leave plenty to analyze. They also help the series stand out amid other releases.
'Roar's magical realism makes for an intriguing ride
Roar tackles important topics, but its messaging about feminism doesn't necessarily cover new ideas. The magical realism of the series is what makes it unique. From grotesque and eerie concepts like waking up with bite marks to sillier developments like talking ducks and husband return policies, Roar has it all. Some of it works, and some of it simply doesn't.
Overall, not every viewer will love Roar from start to finish. It's far from a perfect series, but it does have nuggets of brilliance scattered throughout. Which ones resonate will largely depend on the interests and experiences of who's watching. Still, it's certainly worth checking this anthology out — even if you only find a few highlights.
All eight episodes of Roar are now streaming on Apple TV+.