Rob Kardashian Didn't Attend Kim Kardashian's Wedding To Kanye West for This Sad Reason
Before he found love with Blac Chyna, became a father, and began putting in work to be his best self, Rob Kardashian was in a pretty dark place.
His life was turned upside down after he learned he had Type II diabetes. Following his diagnosis, Kardashian began gaining weight, which caused him to fall deeper into a state of depression and shy away from the limelight. It even led him to distance himself from his loved ones and miss out on special family events, including Kim Kardashian West and Kanye West's 2014 wedding.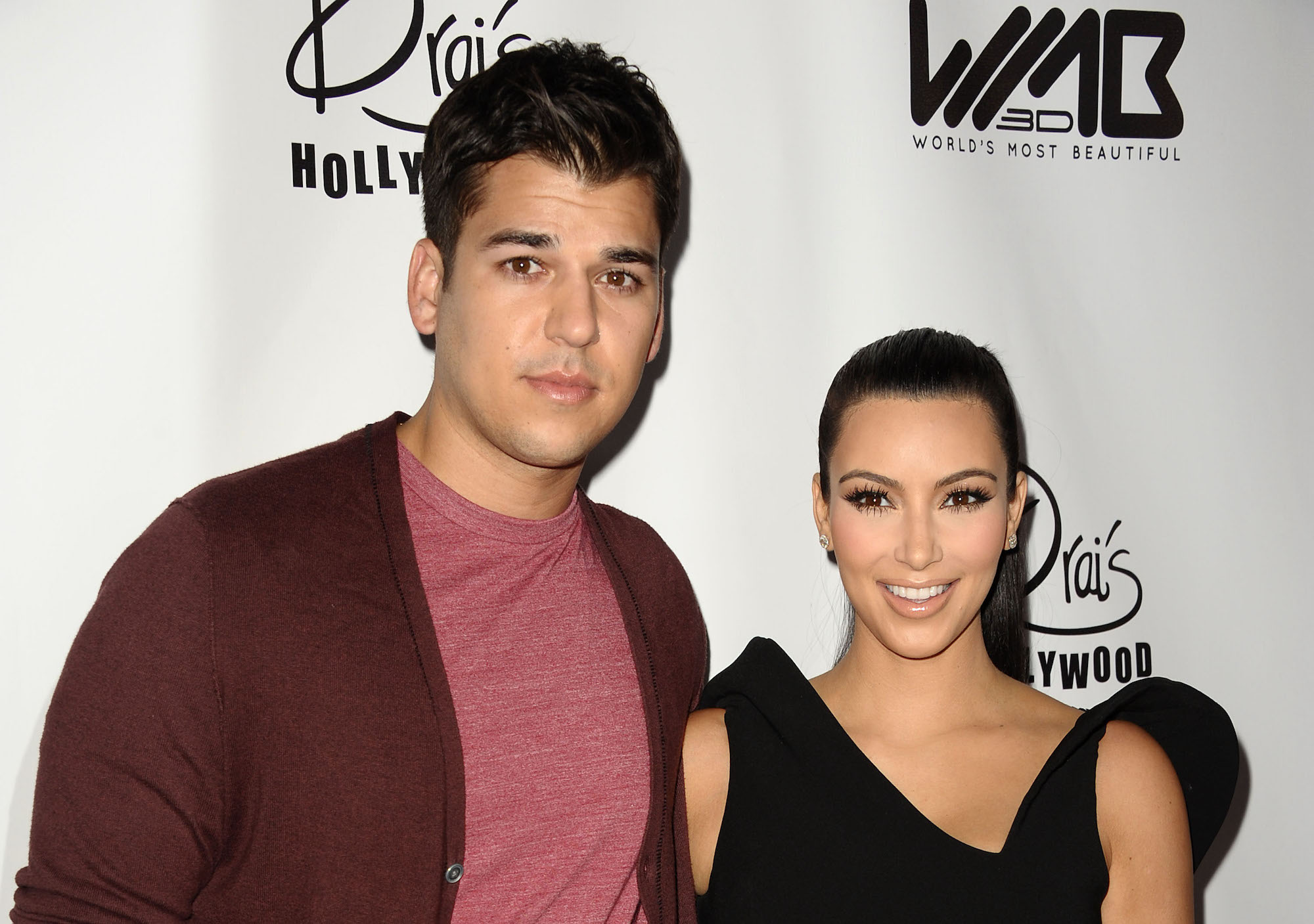 Rob Kardashian was too uncomfortable with his weight to attend KimYe's wedding
In May 2014, everyone who's anyone flew out to Europe to watch Kardashian West tie the knot with rapper, Kanye West during a show-stopping fairy tale ceremony in Florence, Italy.
From Chrissy Teigan and John Legend to Steven McQueen and Serena Williams, 100 of the couple's closest friends and family attended their lavish nuptials.
But one person was notably absent from KimYe's wedding festivities, and it was none other than Rob Kardashian himself.
Though he was in Europe with the rest of the Kardashian-Jenner clan for the KKW Beauty mogul's nuptials, Kardashian revealed to People in 2016 that he was insecure about weight at that time and decided last minute not to attend the star-studded wedding.
"I was doing my suit fittings in Paris right before the wedding and I just wasn't comfortable," Kardashian told the outlet. "I'm 6'1″ and at my most I probably weighed 300 lbs."
The Arthur George socks designer continued, "There were cameras at the airport on our trip there and I was very unhappy with the person I saw in all the pictures. I'm upset I missed my sister's wedding but it was a personal decision."
Kardashian admitted that the idea of being followed around and photographed at the wedding didn't sit well with him, which is why he ultimately decided to skip out on the event altogether.
"I just wasn't down to have photographers follow me, so I made sure I was away from all of that," he explained. "I'm very good at disappearing."
Rob Kardashian adopted a recluse lifestyle
Soon enough, Kardashian was completely out of the spotlight and rarely left the house. Not only did he hide from the cameras, but the reality star also kept his distance from his family, missing so many "Christmases and birthdays and vacations."
Though his family pleaded with him to be more present, Kardashian couldn't bring himself to accept the way he looked and continued to withdraw from his loved ones.
"I wasn't happy with myself so I didn't want my family to see me that way," he told People. "[Khloé and I] butt heads about it. She's all about, 'your biggest revenge is your body,' and I'm trying to find happiness in my own way."
While Kardashian eventually came out of seclusion to film Rob & Chyna, he soon went back to his reclusive lifestyle following his breakup from Blac Chyna in December 2016.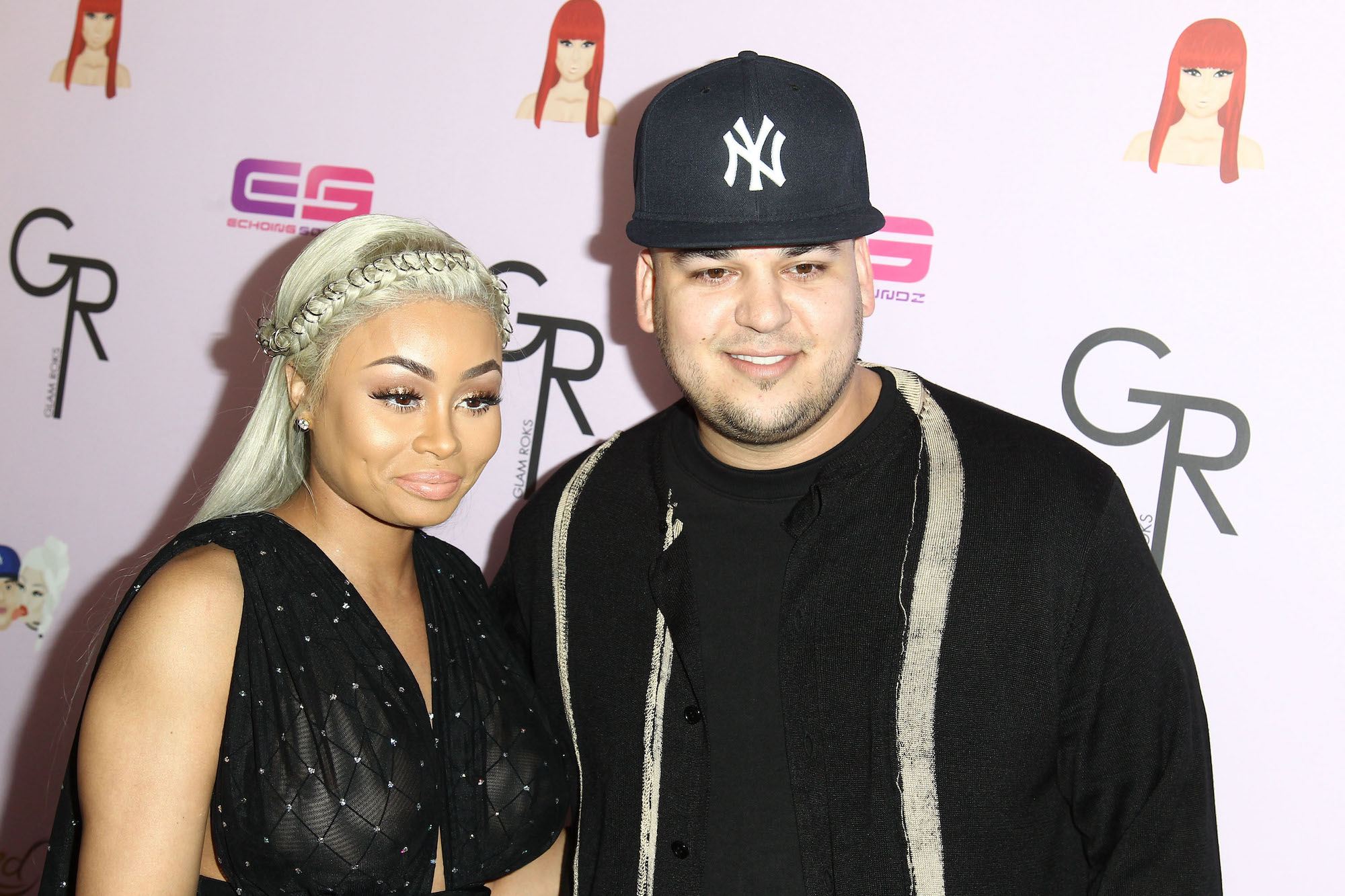 RELATED: 'KUWTK' Was 'Over' After the Drama Between Rob Kardashian and Blac Chyna
For the next few years, the father of one avoided the spotlight at all costs due to his struggle to lose weight. However, that all changed in 2020 when he finally resurfaced in the public eye looking better than ever.
Rob Kardashian is slowly but surely making his way back into the spotlight
Although he has been notoriously private and often camera-shy for much of the past decade, Kardashian has made some impressive strides to regain his confidence and be more present in 2020.
After working with a personal trainer and maintaining a healthy diet, Kardashian has successfully shed some weight and even showcased his slimmer physique on social media.
In a series of photos posted to Instagram from Khloé Kardashian's 36th birthday party in June, a much slimmer and happier Rob can be seen posing next to his loved ones as he smiled brightly for the camera.
Since then, Kardashian has become a little more active on social media, sharing rare photos of himself on his feed.
While he hasn't fully returned to the spotlight as of yet, we have a feeling that we'll be seeing a lot more of Kardashian in the upcoming years — especially if he continues to make strides to regain his confidence and maintain a healthy lifestyle.