Rob Kardashian Fans Think He Just Doesn't Like Being in the Spotlight
When Keeping Up with the Kardashians first aired in 2007, four Kardashian siblings starred on the reality TV show. Although the sisters, Kourtney, Khloé, and Kim Kardashian, got most of the air time back in the day, another Kardashian appeared in front of the cameras regularly.
Rob Kardashian, Kris Jenner's only son, was once a regular part of KUWTK. Now, he has yet to be spotted on The Kardashians, the new Hulu reality show following his famous family. Fans recently speculated about why Rob has avoided the spotlight for so long. 
Fans noticed Rob Kardashian did not attend Kourtney Kardashian and Travis Barker's wedding 
Kourtney Kardashian and Travis Barker have been in the news recently due to their extravagant wedding in Portofino, Italy. It was an incredibly exclusive event; only close friends and family attended. However, The Kardashians fans noticed one member of the family was absent. 
Rob didn't make the trip to Italy to see his big sister Kourtney get married. There has been much speculation about why Rob didn't attend on social media, including on Reddit. Some fans noticed Rob wasn't at Kourt's wedding, while others weren't bothered by the absence. As one fan wrote, "Sometimes I genuinely forget they even have a brother."
Rob Kardashian has a daughter, Dream, with ex-partner Blac Chyna
Rob may have missed his sister's wedding in Italy for many reasons. First and foremost, Rob has a daughter with his ex, Blac Chyna. Dream splits time between her parents. He may not have been able to bring her to Italy. Kim didn't bring her younger children, only her oldest daughter, North West. Kourtney might not have wanted a lot of young kids at her wedding, or Rob may not have been able to travel with Dream due to his custody arrangement with Chyna. 
Rob recently clapped back at Chyna on Twitter. When she claimed she doesn't receive child support, Rob tweeted that he has Dream most of the time. Rob probably couldn't interrupt his custody schedule with Chyna to go to Italy, especially since things are contentious between Rob and Chyna.
Chyna and Rob have a long history of fighting for custody of Dream. But Chyna's legal battles aren't just with Rob himself. She recently lost a lawsuit against the Kardashian women, claiming they interfered with her E! contract for her reality TV show with Rob and used their influence at the network to get Rob and Chyna canceled. 
Fans think Rob Kardashian is done with the spotlight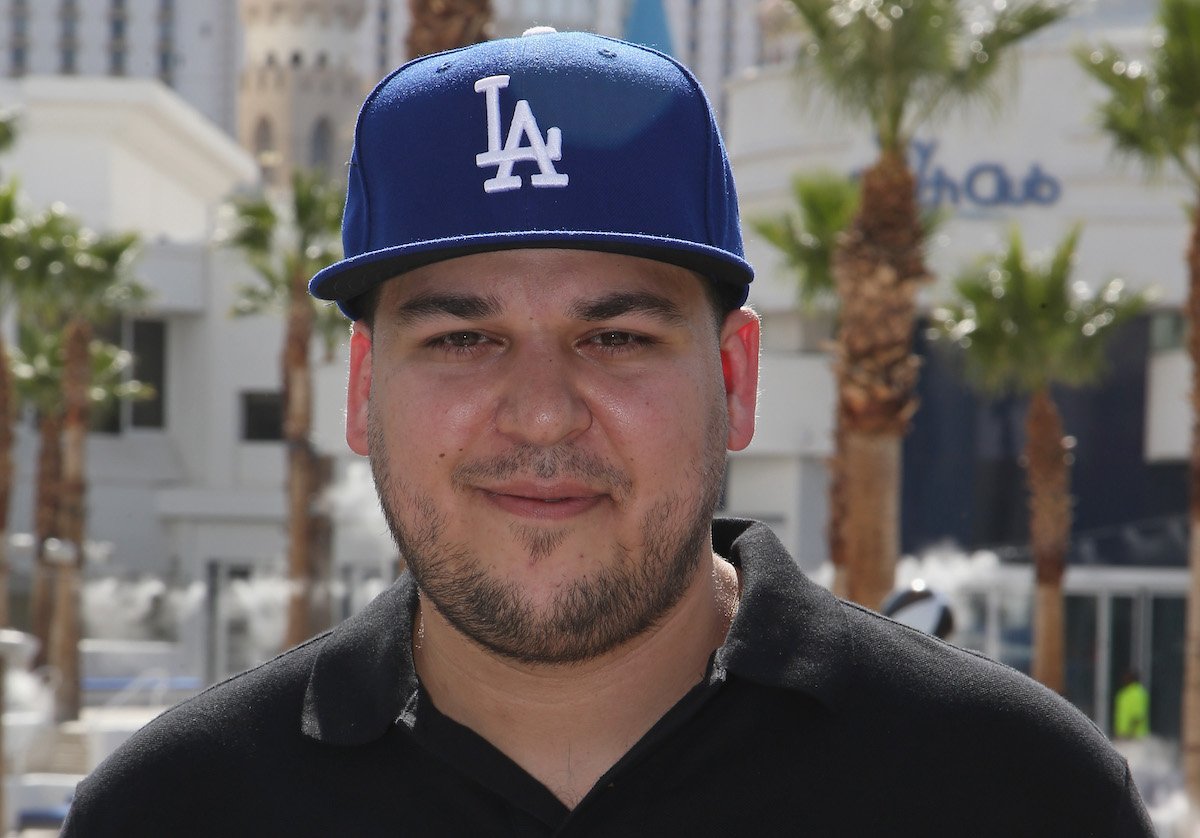 Some fans think that the reason Rob didn't go to the wedding is because he's simply done being in the spotlight. Although the KarJen's lifestyle looks glamorous, it's no cakewalk. The sisters are constantly ridiculed, criticized, and judged for everything they do. Rob was in the same boat until he took a step back after Rob and Chyna was canceled. 
One Reddit commenter wrote, "I suspect the last thing he wants is to be photographed out & about and i'll bet that getting a photo of the 'elusive' rob jr. would bring in some cash for any photographer that got him. and who wants to deal with that?"
Other fans think the reality show nature of the KarJenner life makes family events work events, in reality. One fan wrote, "I think Rob viewed the wedding as a work event for the show and had zero interest. It didn't give family wedding vibes."
It is true that when your work is filming your life for a reality show, almost every event is a work event. Rob isn't on the show anymore. It's not his job.
RELATED: Kardashian Fans Think They Look Like Vampires In 1 Photo From Kourtney Kardashian's Wedding.