Rob Kardashian Flaunts Dramatic Weight Loss In Rare New Photos
Despite being a part of one of the most famous families in the world, Rob Kardashian leads a low-key life. He distanced himself from the spotlight years ago in order to deal with a series of personal struggles and has rarely stepped out since.
Because he's so private, it's been a while since we've gotten to see him. But luckily, the Arthur George designer re-emerged on June 27 to attend Khloé Kardashian's 36th birthday party. He posted photos from the moment on Instagram that show him looking a lot different than the last time you probably saw him.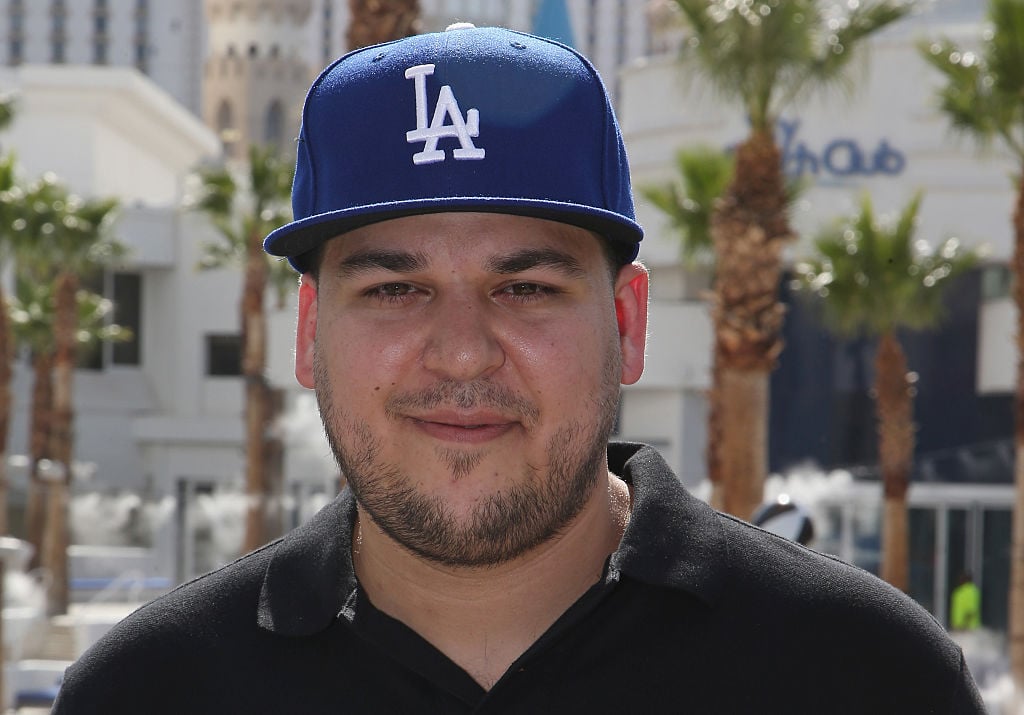 Inside Khloé Kardashian's 36th birthday party
Reports say the shindig went down at Kylie Jenner's house. It followed a pink theme and featured a giant inflatable slide that had Khloé's face at the top, a trove of balloons, a cake with photos of her and her daughter True, and more. Guests included Kris and Kendall Jenner, Corey Gamble, and Kourtney Kardashian, among others.
Rob Kardashian's photos from Khloé Kardashian's 36th birthday party
For the celebration, Kardashian went for a casual look, rocking a black sweatsuit with white lettering, matching sneakers, and a blue Los Angeles Dodgers baseball cap.
Throughout the evening, he posed for pictures with many guests, including Jonathan Cheban and Tristan Thompson. The former reality star shared three photos from the party on his Instagram account, showing him in all smiles with a noticeably slimmer figure.
The photos shocked fans who have followed Kardashian since he entered the public eye in 2007. In recent years, he has famously struggled with weight issues after falling into a depression that stemmed from the 2003 death of his father, Robert Kardashian Snr., per Nicki Swift. But it looks like he has started to turn things around.
In response to the pictures, one fan wrote, "Okay looking Good. this is the kind of positivity we need in our life."
"YOU ARE KILLING IT," said another.
A third fan added, "Yesss rob! Good to see you so happy."
Rob Kardashian lately
Kardashian himself has not given many personal updates over the years. But sources told Entertainment Tonight in March: "Rob continues to work on staying healthy for himself and his daughter, Dream."
"Rob's main priority has always been his daughter, Dream, and that's the main reason he's back in the gym," an insider previously explained to the outlet. "Rob has struggled with staying healthy, but since Dream was born, he's realized how much more important it is for him to get back into the gym and eating healthy."
The insider also noted that even though he's not seen as much with the KarJenner family, "He and his family have a great relationship, and truly value family time. He loves having his nieces and nephews around and having them spend time with Dream, Now that most of the family has young kids growing up together, the family is tighter than ever."
With that, we hope to see more photos like these in the future.
Read more: Rob Kardashian Is Losing a Bunch of Weight Due to a Surprisingly Simple Diet