Rob Kardashian Goes Shirtless in New Photo After Dramatic Weight Loss
Rob Kardashian has battled with weight fluctuations throughout his time in the spotlight and has been open about his struggles to reach and maintain his goals. But it appears that he has finally found a system that works for him.
In June, the Arthur George designer made one of his first public appearances in what seems like a lifetime and had a noticeably slimmer figure. He took it a step further during the week of July 19, changing his Instagram profile photo to a pretty revealing picture.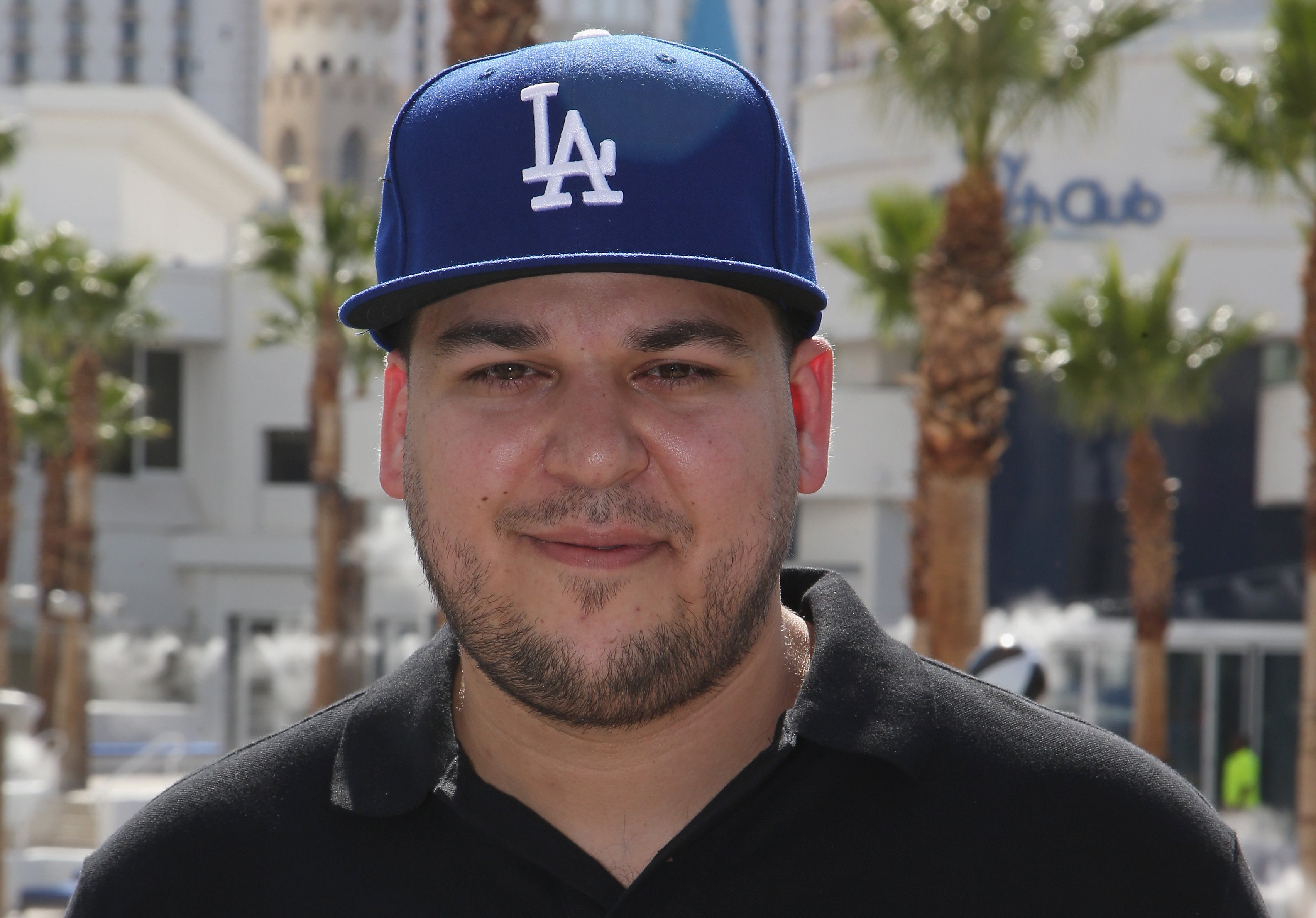 Rob Kardashian's new profile picture
The photo shows the former reality star sitting on the beach, eating a sandwich with his shirt off. Kardashian didn't offer up any details about the picture, but it seemed it was taken on a beach outing he had in mid-July with his 3-year-old daughter, Dream, whom he shares with his ex-fiancée Blac Chyna. However, websites such as E! News have reported that it dates back to 2015.
But still, as the outlet says, "the important thing is that it seems like Rob is becoming more and more comfortable sharing photos of himself and his life." 
As many fans know, Kardashian has spent the last few years out of the public eye. But he returned to the spotlight in June to celebrate Khloé Kardashian's 36th birthday. He posted a string of Instagram photos from the event that have garnered over 800,000 likes in total.
After the photos went viral, a source spoke to People and offered up an update on Kardashian. They stated: "Rob is doing well. He takes care of himself, works out, and eats better. For a long time, he was unhappy and embarrassed about the way he looked." But now, "he knows he looks better. He is comfortable enough to be photographed. He wants people to know that he is doing well."
Rob Kardashian is even going back to 'Keeping Up With the Kardashians'
Khloé made the confession in a recent interview on SiriusXM's The Morning Mash Up. She had been talking about what fans can expect in season 18, which is reportedly set to air in September, when she said: "My brother's coming back around. He's feeling more confident and comfortable. I think he just started a whole new season, so here we go!"
She also told People on July 16: "We're filming more within our homes, and he is right there with us. I'm excited for everyone to see that. He's such a good person and I'm just happy he's coming back around on camera a little bit more."
Kardashian himself has not commented on his rumored return to the show, but source told People: "He seems very excited [to return]. He's ready to be back in the spotlight and he actually seems to look forward to being on the show again."
We can't wait to see what he's been up to.