Rob Kardashian Fans Are Drooling Over Him After Seeing These Pictures
Since much of the Instagram and social media world seems to be utterly consumed with the KarJenner sisters, many people often seem to forget about Rob Kardashian. Named after his later father, Robert Kardashian Sr., Rob is the sole male child of Kris Jenner.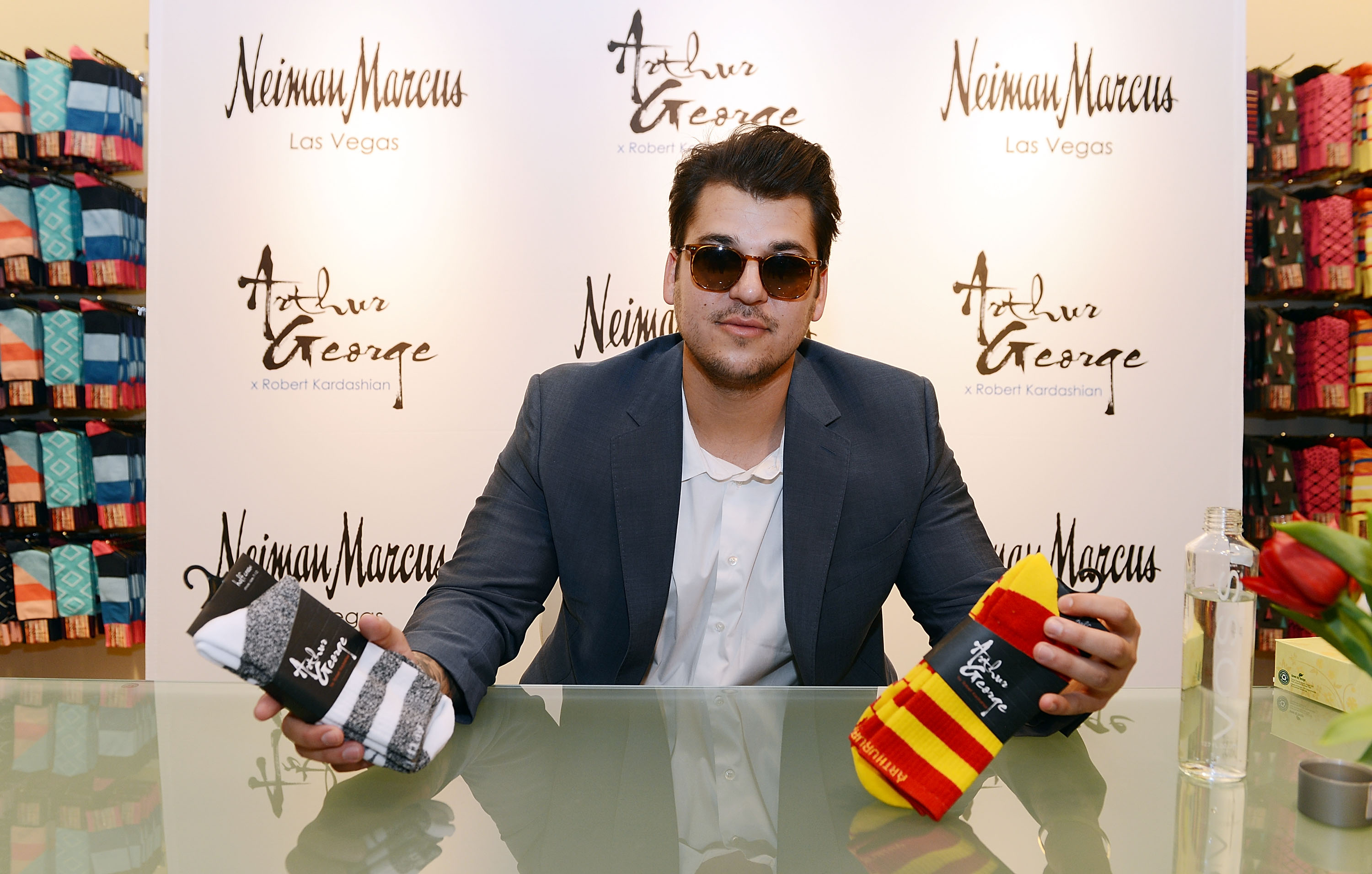 Rob is the youngest of the Kardashians as Kourtney Kardashian, Kim Kardashian West, and Khloé Kardashian all have nine, six, and three years on him respectively. However, Rob is older than his Jenner siblings, Kendall Jenner and Kylie Jenner by nine and seven years respectively. Like his siblings, he used to be an active participant on both social media and their family reality TV show, Keeping Up with the Kardashians. However, in recent years that has changed.
Why Rob Kardashian is so low-key in 2020?
For years now, Rob has been absent from his family's hit reality TV show. His siblings have shared that the 33-year-old prefers to keep a low-profile these days. However, he remains close to his family despite staying out of the public eye. Rob's sisters love having him around for birthdays and holidays and they all gush about what a devoted father he is to his only daughter, Dream Kardashian.
Though Rob may have voluntarily removed himself from his family's reality TV show, his removal from social media (namely Instagram) is another story. After Rob posted nude photos of his ex-girlfriend and baby mama (Blac Chyna) Instagram banned him from the app for violating their terms and conditions. After a few years, Instagram made a concession, and now Rob is allowed to have an account. But, the account cannot be run by him. Instead, his mother's company runs it.
Fans on Instagram think Kardashian looks amazing
Because of Rob's limited activity on social media, and the fact that he's scarcely featured on Keeping Up with the Kardashians, fans rarely have the opportunity to see him. Thus when his family members post him on social media, it's a pretty big deal for those who are loyal to him. Recently, Khloé took to her Instagram page to post some photos from her 36th birthday party. A couple of photos featured Rob and fans were all too willing to gush over how attractive they thought he looked.
"Well hellur Rob 👀 lol," TV personality, Evelyn Lozada commented. Khloé felt that Lozada's comment was hilarious and followed up with "🤣🤣🤣" emojis. But, the TV personality wasn't the only one to think Rob looked great. Other fans were in agreement and told Khloé to pass along the message. "Tell Rob he looks Da*n good and happy looks great on him🤗❤️❤️," one person wrote.
Will Rob return to 'KUWTK'?
"I love to see Rob! He's smiling! He looks great! I've waited years to see it… I'm happy. Hawt!😍💕🤗" yet another Instagram user wrote in agreement. "Riiiigghhhttt!!! He got that glow back. Yaaaaaasss Rob!! 👅" another fan penned. "Yes, he's so cute,😀" someone else agreed. Clearly, fans have many positive things to say about the only male KarJenner. As he's been out and about a little more lately, fans are wondering if he'll eventually return as a series regular for Keeping Up with the Kardashians. We guess only time will tell if that happens.