Why Doesn't Rob Kardashian Have an Instagram?
Rob Kardashian was banned from Instagram -- here's why.
Rob Kardashian is arguably the forgotten Kardashian of the bunch. In earlier seasons of Keeping Up With the Kardashians, Kardashian was an important cast member with a big role. However, things started to go awry in his life, and he slowly retreated from the spotlight. He's also not legally allowed to have an Instagram, though his family does their best to keep him relevant by managing his account. But why can't he have his own Instagram page?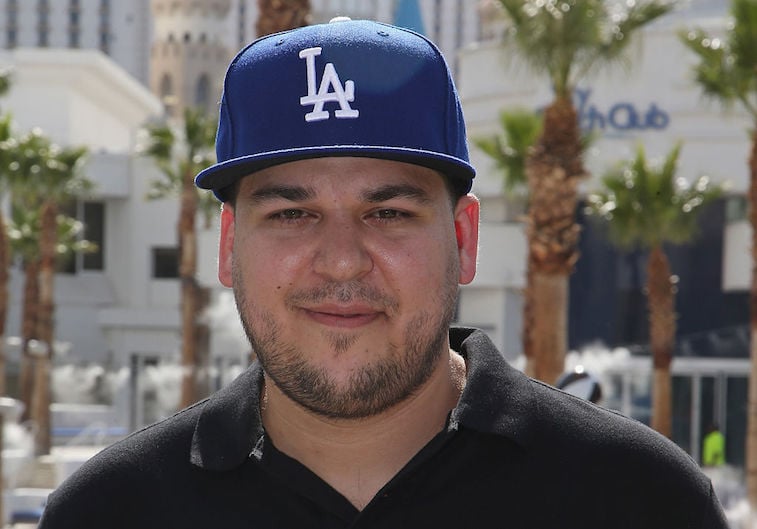 Kardashian has faded from the spotlight over the past few years
When KUWTK first premiered, Kardashian was an instant fan favorite. People adored him for his charming personality — and the fact that he was the only son in the family. Kardashian was often accompanied by Kourtney Kardashian's then-boyfriend, Scott Disick, and the two men had a love-hate relationship that fans liked to watch. Who can forget the time they got into a fist fight in Las Vegas? Or the time they jokingly tried to sleep in the crib while crib shopping for Disick's oldest child, Mason? Kardashian had a lot of great appearances on the show, but his mental health started to decline, and he started to put on weight; he slowly retreated from the spotlight and hasn't come back.
He was banned from Instagram for posting revenge porn of ex Blac Chyna
Once Kardashian retreated from the spotlight, he made a brief appearance when his dramatic relationship with Blac Chyna made headlines. Some accused Chyna of using Kardashian to get back at Tyga, who was dating Kardashian's half-sister, Kylie Jenner, at the time. Kardashian and Chyna have a daughter together, but things turned sour between them. The two got into a massive fight that made its way to social media. Kardashian posted revenge porn of Chyna to his Instagram, and he was quickly banned by the social media platform.
Jenner Communications now manages an account on Kardashian's behalf
The devil works hard, but Kris Jenner works harder. Since so much of the Kardashian's brand shows itself through Instagram, Jenner didn't want her son to not have any kind of presence on the social media network. Rather than Kardashian not have an account, Jenner instead decided that the Jenner Communications team would manage an account on his behalf. Jenner Communications posts photos of Kardashian's life to his official account, but Kardashian doesn't have any ownership in the account himself.
He is a member of other social media networks, though it's unclear if he'll come back to Instagram
Although Kardashian was banned from Instagram, he wasn't banned from other social media networks. Kardashian still runs his own Twitter account, which is his primary network. He posts his own original content on there rather than having it run through a communications team. Right now, it's unclear if Kardashian will ever be allowed back on Instagram. Posting explicit videos of someone is a major offense on the network, so it wouldn't surprise us if he's banned for life. However, his mother has a way of getting what she wants, so if she eventually wants Kardashian to run his own account once more, she can probably make it happen.