Are Rob Kardashian and Kanye West Friends?
Rob Kardashian is the only son of Kris Jenner and Robert Kardashian, Sr. During the couple's marriage, they also had three daughters- Kourtney Kardashian, Kim Kardashian West, and Khloé Kardashian. 
Unsurprisingly, being the youngest brother of three older sisters meant that Kardashian interacted with many of their boyfriends and husbands. However, did he and Kardashian West's estranged husband, Kanye West, form a friendship with each other? Here's what we know.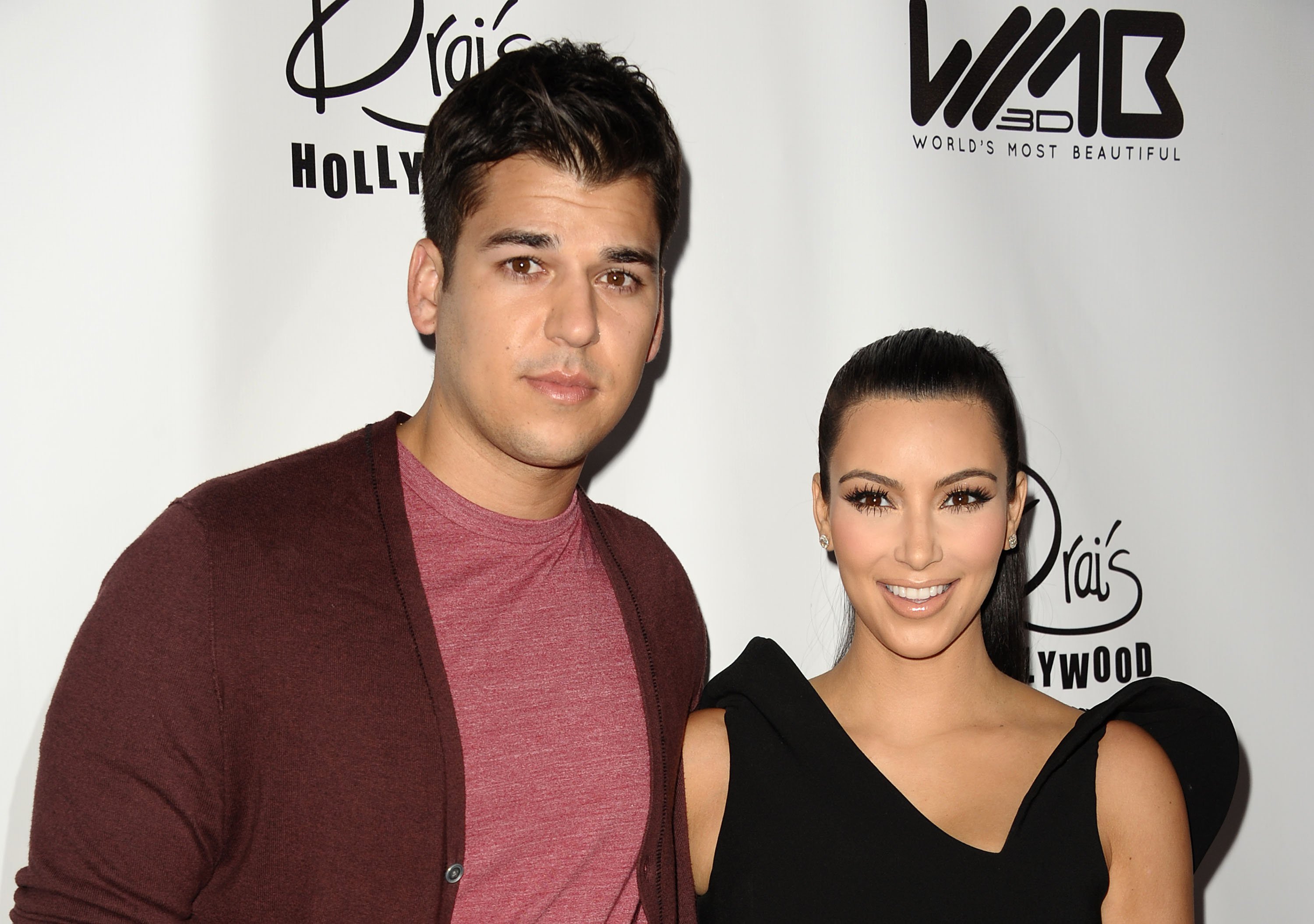 Rob Kardashian infamously didn't attend Kanye West and Kim Kardashian West's wedding
Viewers of Keeping Up With the Kardashians first met the famous tribe in 2007. Although the show primarily focused on Kardashian West and her sisters, the Arthur George CEO became a fan-favorite. Fans watched as Kardashian tried to find his way into the workforce. He also had several girlfriends on the show, including Adrienne Bailon and Blac Chyna. 
Around 2014, Kardashian adopted a reclusive lifestyle. He gained a significant amount of weight, which made him self-conscious. Eventually, he distanced himself from family events and finally stopped filming KUWTK. 
Before Kardashian officially left the E! reality show, the entrepreneur made headlines when he didn't attend West and Kardashian West's wedding. The event took place in Italy and had 200 attendees, including Jaden Smith, John Legend, and Chrissy Tiegen. 
In a 2016 cover story with Blac Chyna, Kardashian explained to People why he didn't attend his sister's wedding. The reality star noted that he participated in the couple's rehearsal dinner in Paris. However, Kardashian decided to leave before the wedding to avoid the KUWTK cameras. 
"There were cameras at the airport on our trip there, and I was very unhappy with the person I saw in all the pictures," he said. "I'm upset I missed my sister's wedding, but it was a personal decision."
Where Rob Kardashian and Kanye West stand 
Kardashian slowly stepped back into the public eye after Kardashian West and West's wedding. In 2016 he and Blac Chyna launched their reality show, Rob & Chyna. He also got back on social media and frequently posts his daughter, Dream Kardashian, on his Instagram page. 
In Oct. 2020, Kardashian joined his family on a private island for Kardashian West's birthday. The bash included West and the entire Kar-Jenners. During the event, West gifted his wife with a hologram of her late father. 
Kardashian's willingness to travel with his family came after he vowed to be more present in their lives. Although he didn't mention West directly, it's safe to say that the "Gold Digger" rapper was one of the people Kardashian wanted to connect with once he got better. 
"I wasn't happy with myself, so I didn't want my family to see me that way," he said. "[Khloe and I] butt heads about it. She's all about, 'your biggest revenge is your body,' and I'm trying to find happiness in my own way. The way I dealt with my issues maybe wasn't the best, but nobody can make me happy but me. Now I want to see everybody in my family every chance I get.
In Feb. 2021, Kardashian West filed for divorce from West after six years of marriage. The power couple shares four children– North West, Saint West, Chicago West, and Psalm West.