Rob Kardashian Stuns Fans With New Body Transformation
See what fans have to say about Rob Kardashian's body transformation.
Rob Kardashian has kept a low profile and remained out of the public eye in recent years. But over the weekend of June 26, he reemerged to celebrate Khloé Kardashian's 36th birthday.
Kardashian documented the celebration on social media, sharing a string of Instagram pictures that show him with a noticeably slimmer figure. His fans were shocked by the photos and hit the comment section to share their thoughts on how different he looks.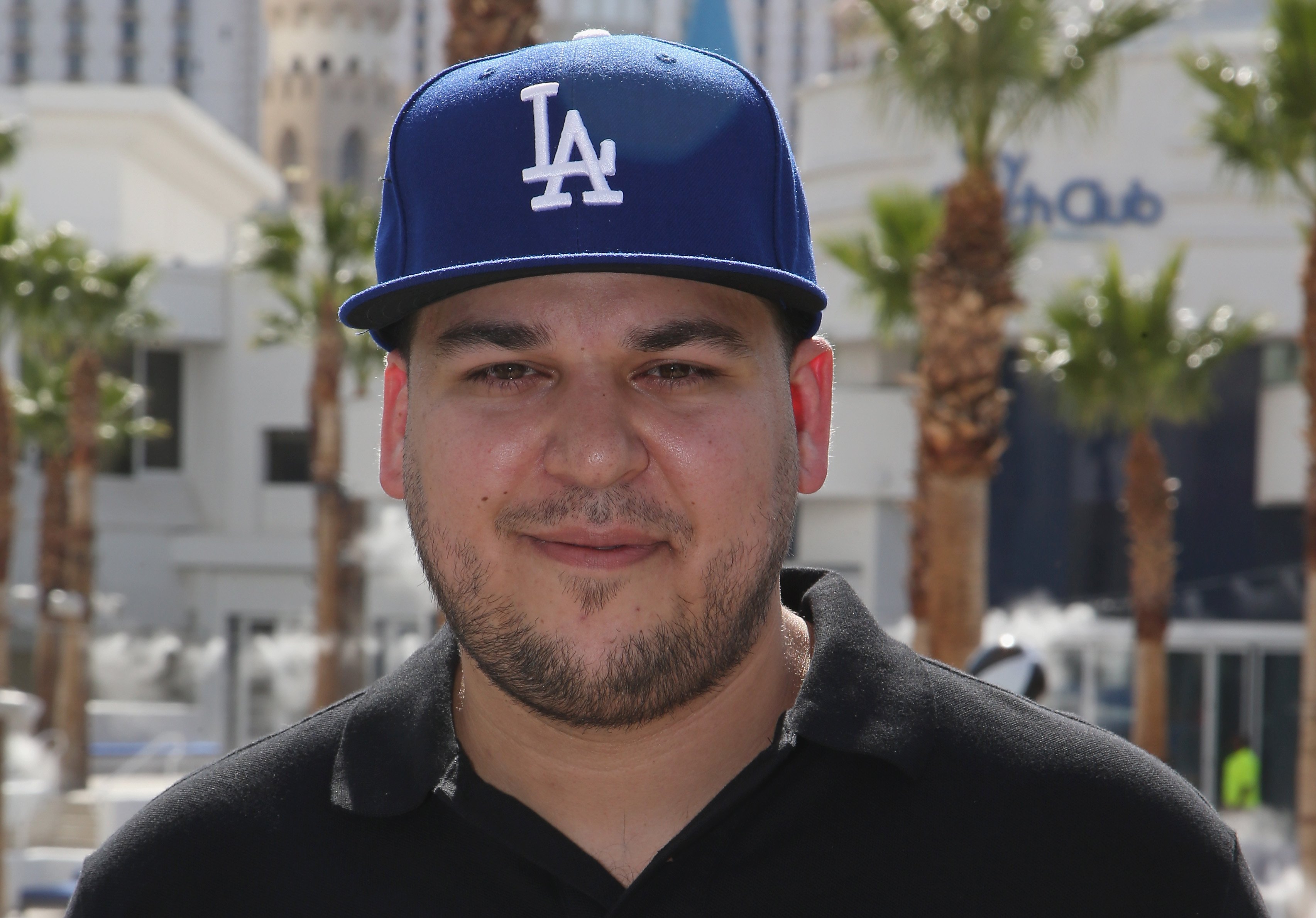 Rob Kardashian's latest Instagram photos
Kardashian was among the many guests who descended upon Kylie Jenner's house on June 27 to celebrate his sister's birthday. They all appeared to be having a good time as they talked, danced, and even played on an inflatable slide featuring Khloé's face.
Kardashian posted three Instagram photos from the occasion where he is seen smiling and wearing a black sweatsuit with white lettering, black sneakers, and a royal blue baseball cap.
Fan reactions to Rob Kardashian's Instagram photos
Kardashian's photos have amassed over 800,000 likes, with everyone from Kendall Jenner to Evelyn Lozada of Basketball Wives gushing over them.
One fan wrote, "Okay looking Good this is the kind of positivity we need in our life," while another said, "Looking on point there Rob." Another fan was nearly speechless, only saying, "Damn hottie you looking fine AF 🔥🔥💋💋."
The compliments have continued to roll in, but it doesn't appear that he has responded to any of the comments.
Sources say Rob Kardashian is trying to be the "best version" of himself
After the photos went viral, a source spoke to People and offered up an update on the Arthur George designer. They said, "Rob is doing well. He takes care of himself, works out and eats better. For a long time, he was unhappy and embarrassed about the way he looked." But now, "he knows he looks better. He is comfortable enough to be photographed. He wants people to know that he is doing well."
As many of you know, Rob has publicly struggled with body image issues ever since the early 2010s. He even skipped Kim Kardashian West's 2014 wedding to Kanye West in fear of being photographed. But once he had his daughter, Dream, in December 2016, he "realized how much more important it is for him to get back into the gym and eating healthy," according to an Entertainment Tonight source.
A source told E! News in January that the former reality star had been thinking about moving into a health facility where he could really commit to losing weight, citing his daughter.
"His biggest motivator is Dream and he wants to do it for her," the source added. "He needs an extra push and this could be the way to do it. At home, there are distractions and it's easy to fall off course with his eating and working out. He feels like at a live-in facility, he could get the big jump start that he needs."
But from the sound of this latest report, it looks like he was able to manage on his own. You go, Rob.
Read more: Scott Disick and Kourtney Kardashian's Relationship Status Revealed After Reconciliation Rumors