Rob Kardashian and Tyga Brutally Call Out Blac Chyna Over Her Financial Support Claims
Rob Kardashian and Tyga recently called out Blac Chyna for her comments about not receiving child support for her two kids.
For years now, Blac Chyna has spoken about being a struggling single mother. However, it seems both of her baby daddies would beg to differ. Chyna is the mother of two children. She shares a son with Tyga and a daughter with Rob Kardashian.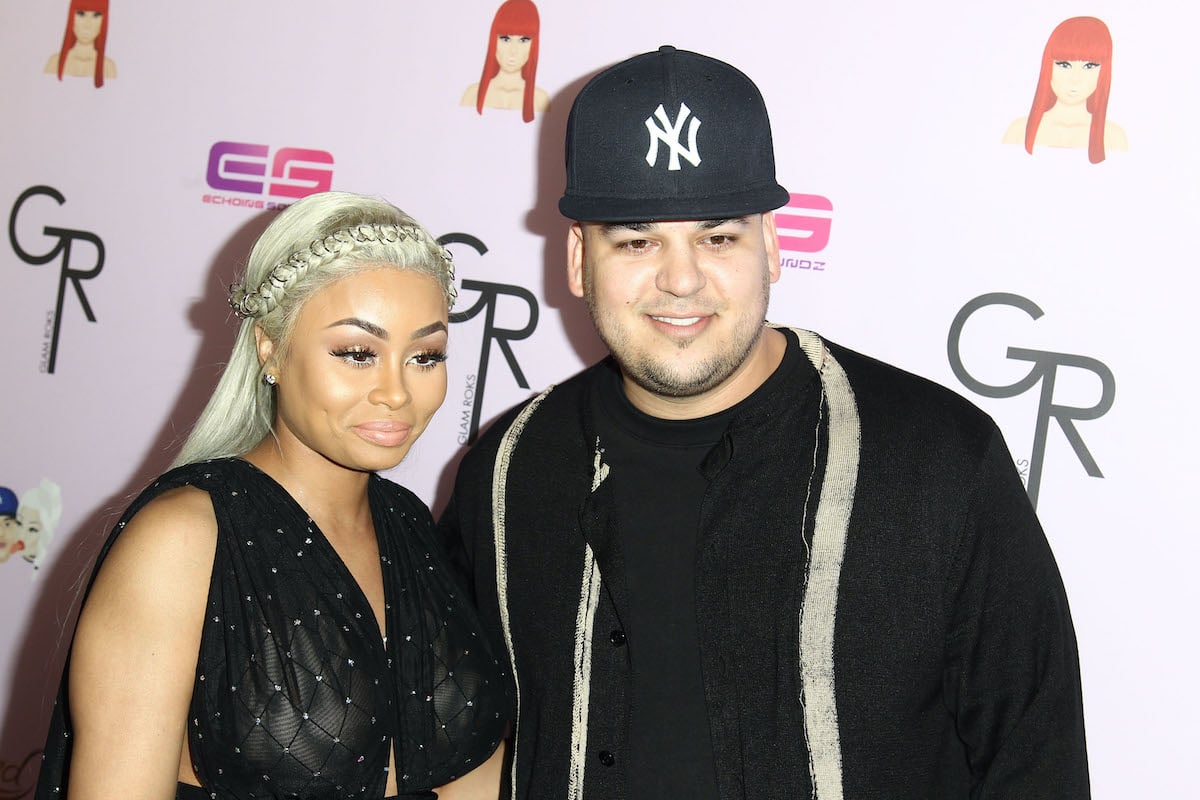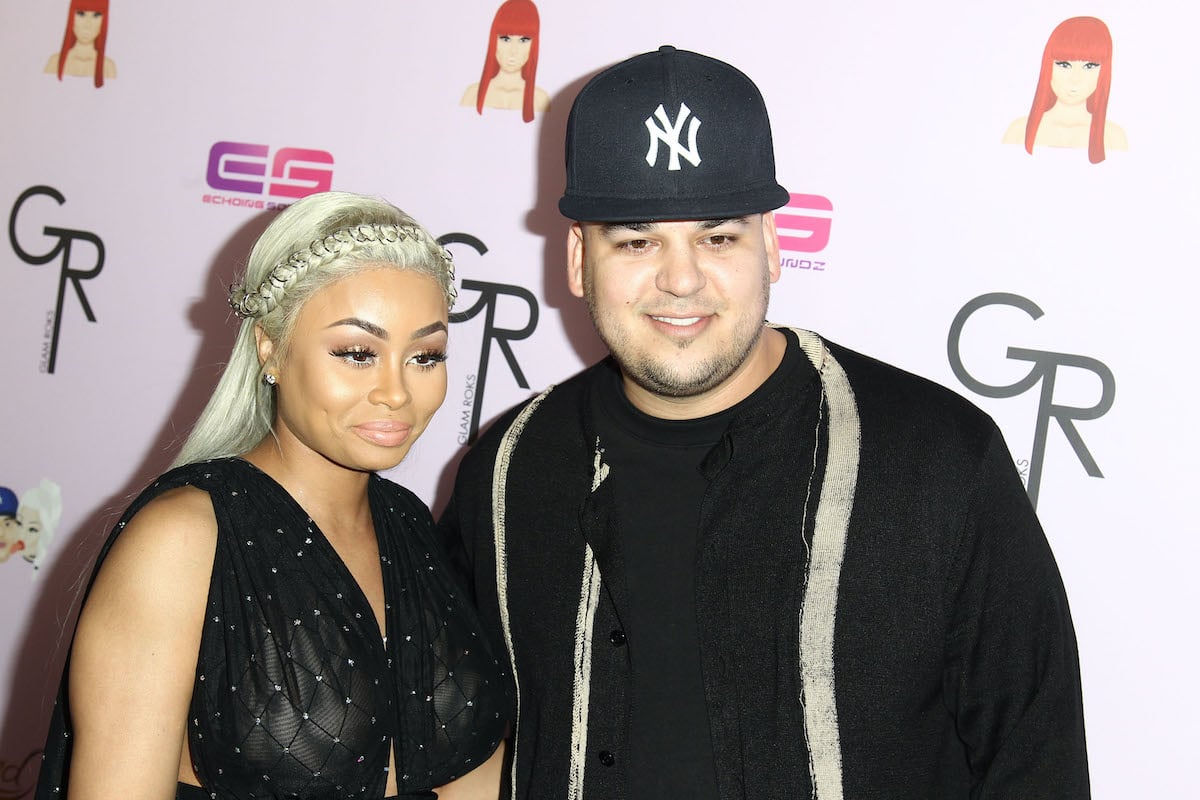 The 33-year-old mother recently took to Twitter to share that she receives no financial support for her children from either father. Read on to learn more about the nature of these co-parenting situations and what these two baby daddies had to say about Chyna's latest comments. 
Blac Chyna throws shade at her baby daddies 
During a 2020 sit down interview with Swaggy Sie from Sirius XM's Hip Hop Nation, Chyna threw some shade at her both of her baby daddies. Chyna was asked what she would consider her "biggest flex" to be. Chyna's not been one to hide her wealth since rising to prominence in the music scene over a decade ago. She's appeared in countless music videos, one of her appearances was on Kanye West's music video for the song Monster, where she acted as the stunt double for Nicki Minaj. 
Chyna has amassed a large amount of wealth and has used it to buy the flashiest homes and cars life has to offer. Therefore, it was quite surprising that Chyna didn't go with something of material wealth when answering Swaggy Sie's question about her "biggest flex." Instead, Chyna took a dig at both of her baby daddies in her answer, saying, "My biggest flex … honestly taking care of my kids by myself as a single parent with no child support." Chyna finished her statement with, "I don't get no child support. That's my biggest flex."
Chyna has continued this narrative for the last several years. According to US Magazine, Chyna took to Twitter in March 2022 to further her struggling single mother story, tweeting, "Yesterday I had to give up 3 of my cars … my reasons … morals, beliefs, being a single mother, no support I'm a MAMA." Well, Chyna's baby daddies, Rob Kardashian and Tyga, both decided it was time to clap back.
Blac Chyna's baby daddies aren't here for her struggling single mother claims
According to Newsweek, in response to Chyna's latest claims, Tyga tweeted, "I pay 40k a year for my son school & he lives w me mon-sat. Why would I pay child support lol." The 32-year-old rapper met Chyna when she was hired to appear in his music video for Rack City in 2011. The pair started dating shortly after meeting, and Chyna gave birth to their son in October 2012. The couple split ways in 2014, and soon after their break-up, Tyga began dating Rob Kardashian's younger sister, Kylie Jenner. 
Along with Tyga's response to Chyna, Kardashian soon followed up, writing, "I pay 37k a year for my daughter's school. handle every single medical expense. I pay for all her extracurricular activities. I have my daughter from Tuesday-Saturday. Why would i pay child support lol." Kardashian and Chyna began dating in 2016. That same year, Chyna gave birth to their daughter in November 2016. According to People, the pair's whirlwind romance quickly fizzled out, and Chyna even filed a restraining order against Kardashian in 2017.
Based on Tyga and Kardashian's responses, it's safe to say that neither one of Chyna's baby daddies are here for struggling single mother claims. 
Fans roast Blac Chyna for her latest comments 
Chyna's recent Twitter spat with her baby daddies has fans questioning how much she even sees her children. In his tweet, Tyga alleges that the pair's son, 9-year-old King Stevenson, lives with him Monday through Saturday. In addition, Kardashian claims that his and Chyna's daughter, 5-year-old Dream Kardashian, lives with him Tuesday through Saturday. If these claims are true, Chyna only acts as the primary caregiver to her children a couple of days out of each week. 
The true nature of their co-parenting situations is still unclear. However, if Tyga and Kardashian's claims are true, many fans are wondering why Chyna isn't paying her baby daddies child support. Some fans are even taking to Reddit to roast the 33-year-old model. One fan wrote, "The irony of her posting this s— on a Wednesday when she didn't even have her kids…" Another chimed in, "Imagine being so out of touch that you believe people will feel sympathy over you having to "give up 3 of your cars." Only time will tell what kind of drama will unfold next in these co-parenting situations.