Rob Kardashian Will Appear on the Upcoming Season of 'Keeping Up With the Kardashians,' Source Confirms
After years spent away from his family's hit reality show, Keeping Up With the Kardashians, Rob Kardashian is ready to get back in the game. In the past, the Arthur George designer battled with weight fluctuations, which caused him to sink into a depression and eventually quit the show.
But now that he is working on himself and is "in a good mental state," Kardashian plans to rejoin his family on their long-running reality series, and we can't be more excited.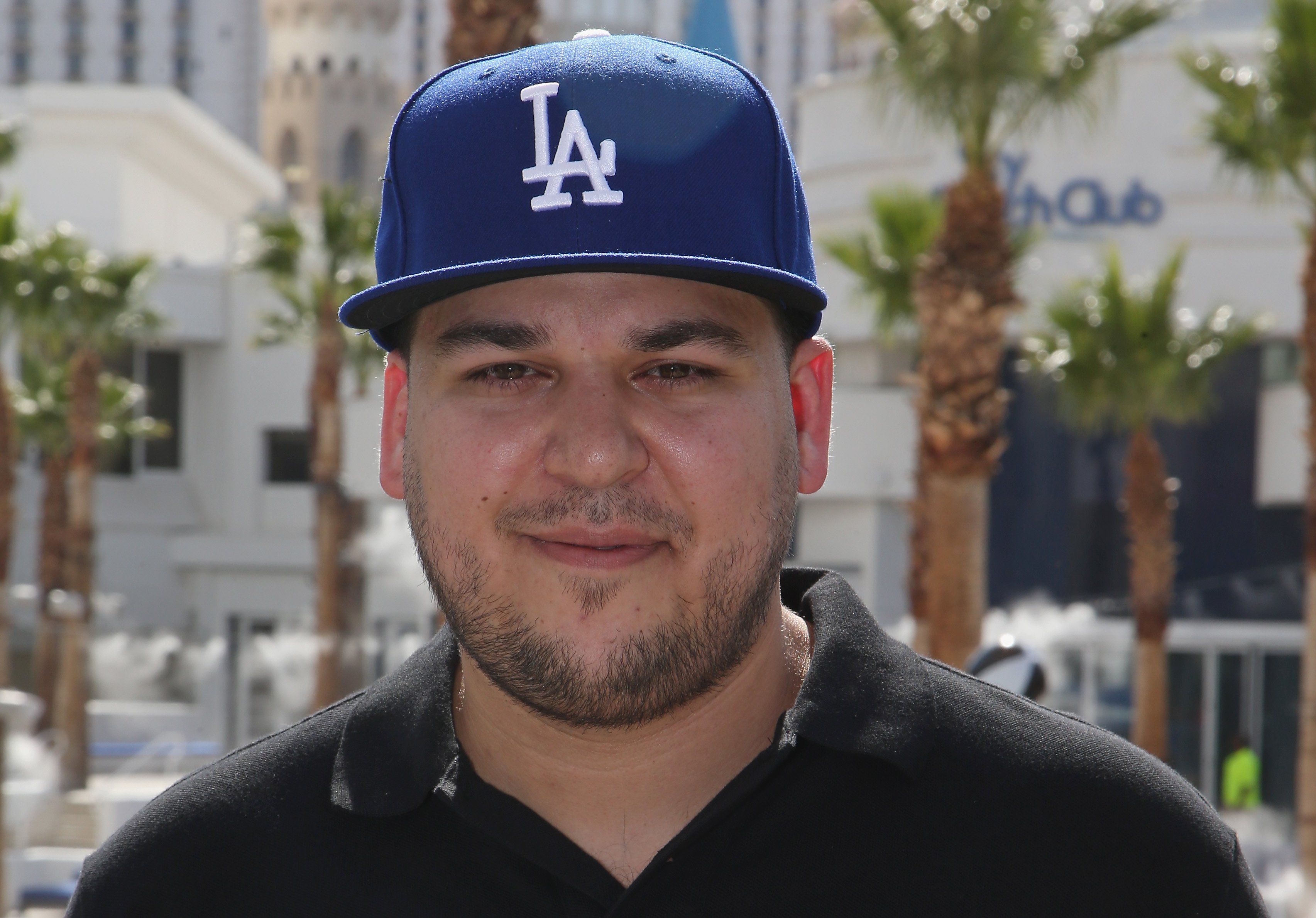 Rob Kardashian spent a few years avoiding the spotlight
When Kardashian rose to fame on KUWTK in 2007, he sported a slimmer and more muscular figure that he didn't mind showing off in front of the camera.
However, following his split from Rita Ora (who denies they ever dated) in 2012, the reality star's appearance underwent a significant change.
While dealing with the aftermath of the breakup, Kardashian found comfort in food and began gaining a substantial amount of weight around the year 2015.
As his binge eating continued, Kardashian found himself plummeting into a depression and struggling with self-esteem issues.
This, in turn, caused forced him to maintain a low profile and skip out on family events, vacations, weddings, etc. He also began appearing less and less on KUWTK and eventually quit the show altogether.
Though Kardashian resurfaced in the public eye when he and ex-girlfriend Blac Chyna snagged their own reality show, Rob & Chyna, in 2016, he retreated into seclusion after their relationship and the show came to an end later that same year.
Rob Kardashian recently re-emerged
Over the last four years, Kardashian has kept a low profile at his home in Calabasas, California. While avoided the spotlight at all costs, the father of one has been hard at work making some profound lifestyle changes and has come out victorious in his efforts.
For the past few months, Kardashian has been focused on his health and fitness. So far, his efforts have paid off as he recently re-emerged on social media with a noticeably slimmer figure while celebrating Khloé Kardashian's 36th birthday.
"Woo back baby," he wrote via Instagram, posing alongside Khloé's friend Savas Oguz and her on-and-off-again boyfriend Tristan Thompson.
RELATED: 'Basketball Wives' Star Evelyn Lozada Gushes Over Rob Kardashian's Weight Loss, Reigniting Dating Rumors
After catching sight of his trim new look, fans began to wonder whether or not Kardashian would be making a comeback to his family's reality show.
While he hasn't addressed this ongoing speculation, Koko previously hinted at her brother's return while appearing on SiriusXM's The Morning Mashup in July.
"My brother's coming back around," she said. "Like, he's feeling more confident [and] comfortable. So I think he just started a whole new season."
Rob Kardashian will be on the new season of 'KUWTK'
While Kardashian's KUWTK return was up in the air, insiders now have the scoop on his future in reality television.
According to Us Weekly, the Arthur George designer "will be on the upcoming season" of his family's long-running E! series. However, his appearances will be pretty sporadic.
Though Kardashian still hasn't commented on his return to the show, sources claim he's eager to join his family on camera again.
RELATED: 'KUWTK': Blac Chyna Just Reacted To Rob Kardashian Returning To the Reality Series
"He seems very excited [to return]," an insider recently told People. "He's ready to be back in the spotlight and he actually seems to look forward to being on the show again."
Keeping Up with the Kardashians returns Sep. 17 at 8 p.m. ET on E!